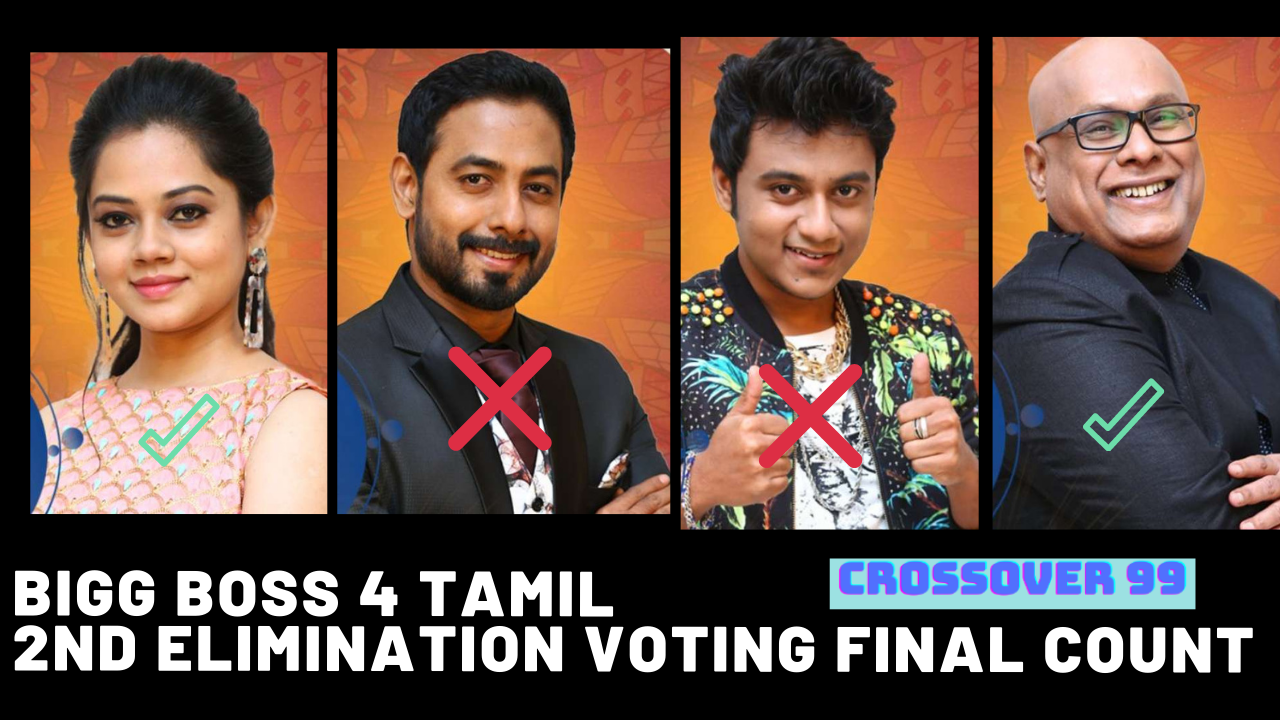 Bigg Boss 4 Tamil completes its third week. The house's drama intensified as a result of the 'positions task' where Archana and Balaji entered into a slight conflict. Suresh's childish gimmicks of hitting other contestants turned into a moment of retrospection for the mastermind of Bigg Boss Tamil. However, he was sharp enough to turn it in his favor.
After an interesting week in the Bigg Boss house, the contestants will get ready for the second eviction announcement in Bigg Boss Season 4 Tamil. Aari and Aajeedh looked flushed and did not recover from the bottom two of the audience voting results. At the end of audience voting, Aajeedh and Aari were quite close to the votes received. Suresh won the favor of the masses, and Balaji continues to grab the attention of the cameras.
Bigg Boss Tamil Season 4 Final Voting Results For Second Elimination
Balaji (24%, 46,113 Votes)
Aari (23%, 45,429 Votes)
Anitha (18%, 35,094 Votes)
Suresh (18%, 34,912 Votes)
Aajeedh (17%, 33,071 Votes)
Bigg Boss Tamil 4 Second Eviction Result and Analysis
Suresh Slips But Recovers in Time!
Suresh was nominated for the 16th position according to the contestants. Hence, he was expected to be evicted this week, according to the contestants. Though his childish attitude affected his vote share towards the end of the voting period, Suresh has TRP's power-boosting to his favor.
End of the Aajeedh's Eviction Free Pass Advantage
Aajeedh's 'eviction free pass' loses its value after the young contestant used it to save himself from eviction this week. As expected, Aajeedh's poor connection with the audience cost him his biggest advantage in the season so far. Aajeedh was sent to jail for the very same reason for being a boring contestant in the house. However, it would be interesting to see if Aajeedh uses the eviction lesson in his favor.
According to the final voting results, Aajeedh was evicted, but he used the eviction free pass in the third weekend. Hence, there will not be any eviction in Bigg Boss 4 Tamil this week.