Flash Actor Ezra Miller: Ezra Matthew Miller is an actor from the United States who was born on September 30, 1992.
In the 2016 film Fantastic Beasts and Where to Find Them, Miller portrays Credence Barebone, a spin-off of the Harry Potter film series.
Fantastic Beasts: The Crimes of Grindelwald, which was published in November 2018, and Fantastic Beasts: The Secrets of Dumbledore, which was released in April 2022, both featured them reprising their roles.
Ezra Miller will be featured in The Flash (2023) to be a safe bet for Warner Bros.
What About Ezra Miller's Early Life?
Miller, Ezra Matthew On September 30, 1992, was born in Wyckoff, New Jersey. They have two older sisters, Saiya and Caitlin, respectively. Marta Miller, their mother, is a modern dancer.
Their father, Robert S. Miller, was a publisher at Workman Publishing and later served as senior vice president and managing director of Hyperion Books. Miller's father is Jewish, and their mother is a Christian with Dutch and German ancestry.
Miller describes himself as "spiritual" and Jewish. They began training as an opera singer at the age of six in order to overcome a speech impairment. They've performed in the American premiere of Philip Glass's opera White Raven and sung with the Metropolitan Opera.
They went to Rockland Country Day School and The Hudson School before dropping out at the age of 16 after seeing the movie Afterschool.
Why Did Ezra Miller Say No To Be Called Queer?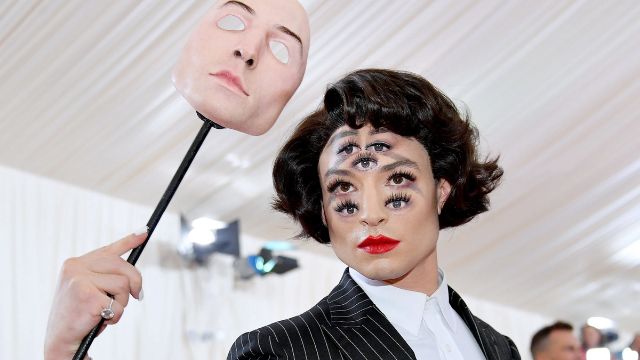 Miller dated Zoe Kravitz while filming Beware the Gonzo in 2010.
Miller came out as queer in 2012, but in 2020, he stated that they do not use the term "queer."
They also stated in 2018 that "Queer just means "no," as in "I don't do it." I don't consider myself a man. I don't consider myself a woman. I barely recognize myself as a human being." Miller employs the pronouns they/them, which GQ described as "a purposeful refusal to be gendered" in 2020.
They previously interchanged all pronouns, but as of 2022, they/them, it, or zir pronouns are used. Having expressed a desire to learn more about "The way I would choose to identify myself would not be gay," Miller remarked, despite "kissing boys" at an early age.
I've always been drawn to 'shes,' but I've dated a variety of people and am open to love in any form." Miller also made a comment on having "a large number of truly lovely friends of many sexes and genders I'm head over heels for no one in particular."
Miller expressed support for the #MeToo movement in 2018 and shared a personal experience with a Hollywood producer and director, both of whom remained anonymous: "They gave me wine while I was under the age of 21.
'Hey, want to be in our gay revolution movie?' they asked. 'No, you guys are monsters,' I replied." Later that year, they revealed that they were in a polyamorous relationship with a number of people, including their Sons of Illustrious Father bandmates.
Miller posted a video on Instagram on January 27, 2022, that appeared to threaten members of the Ku Klux Klan operating in Beulaville, North Carolina.
The Southern Poverty Law Center responded that it was unaware of any recent Klan activity in Beulaville.
How Did Flash Actor Ezra Miller Begin His Acting Career?
After playing in the drama We Need to Talk About Kevin (2011) and the comedy The Perks of Being a Wallflower, Miller made his feature film debut in Afterschool (2008).
Miller appeared in the drama The Stanford Prison Experiment and the comedy Trainwreck in 2015 before starring as Credence Barebone / Aurelius Dumbledore in the Fantastic Beasts films Fantastic Beasts and Where to Find Them (2016), Fantastic Beasts: The Crimes of Grindelwald (2018), and Fantastic Beasts: The Secrets of Dumbledore (2017).
They also had a recurring role as Donald Merwin "Trashcan Man" Elbert on the miniseries The Stand in 2020.
Miller also portrays the Flash in DC Extended Universe (DCEU) films and television shows, most notably Justice League (2017) and its director's cut Zack Snyder's Justice League (2021), as well as the film The Flash (2023).
What Are Allegations Against Ezra Miller?
Miller has been the target of various events involving disorderly conduct and assault that have resulted in multiple arrests, as well as charges of grooming minors, since 2022.
On behalf of 18-year-old activist Tokata Iron Eyes, the Standing Rock Sioux tribal court issued a temporary order of protection against Miller in June 2022. Takata's parents, Chase Iron Eyes and Sara Jumping Eagle sought the order after Miller reportedly used "violence, intimidation, the threat of violence, terror, paranoia, delusions, and drugs" to control their child.
Miller's relationship with Tokata Iron Eyes began in 2016 when Miller was 23 and Iron Eyes was 12 and included Iron Eyes visiting Miller during the production of Fantastic Beasts: The Crimes of Grindelwald in London in 2017.
In 2021, Iron Eyes also dropped out of school, ostensibly to follow Miller. In their paperwork, Iron Eyes' parents also claimed that Miller had created bruises on their child's body and that Miller had duped their child into believing they were transgender.
Tokata eventually responded by refuting the charges made by their parents. Law enforcement has been unable to locate Miller to serve the order as of June 10, 2022. Miller then mocked the court's efforts to find them on their Instagram account but has since erased them.
What is the Net Worth of Ezra Miller in 2022?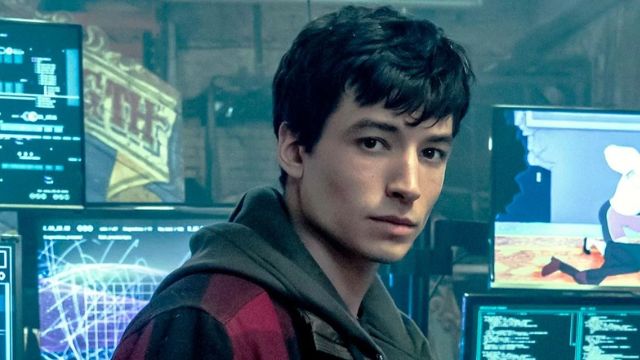 Ezra Miller has a net worth of $4 million as an actor, producer, writer, and director in the United States.
Ezra Miller, who prefers they/them pronouns, is best known for his roles as Kevin Khatchadourian in "We Need to Talk About Kevin" (2011), Patrick Stewart in "The Perks of Being a Wallflower" (2012), Barry Allen / The Flash in "Batman v Superman: Dawn of Justice" (2016), "Suicide Squad" (2016), and "Justice League" (2017), and Credence Barebone / Aurelius Dumbled (2022).
Read More
Aaron Rodgers Net Worth: How Is Rodgers Relationship With His Family?
Bryce Harper Net Worth: Is He Out of the Phillies Lineup With Blister?
Carl Weathers Net Worth: Will He Return to the Director's Chair for Season 3?
Conclusion
In the 2016 film Fantastic Beasts and Where to Find Them, Miller portrays Credence Barebone, a spin-off of the Harry Potter film series.
Miller plays Barry Allen in Warner Bros.' DC Comics adaptations, first in cameos in Batman v Superman: Dawn of Justice and Suicide Squad, and then as one of the main characters in Justice League. They will portray the character in The Flash, a standalone film slated to be released in 2023.
Miller represented their character in the DC Comics franchise blockbuster Justice League at the Middle East Film and Comic Con in 2018. In the Arrowverse crossover event Crisis on Infinite Earths in 2020, they resumed their role as the Flash for a brief appearance.
Miller starred as Trashcan Man in the Paramount+ television miniseries The Stand, which premiered in December 2020.