Amanda Micheli is the director of the 2022 American Netflix original documentary Jennifer Lopez: Halftime. The plot chronicles Jennifer Lopez's career, with a particular emphasis on her appearance at the Super Bowl LIV halftime show and her movie Hustlers (2019).
When Was Halftime Released?
The movie had its world premiere on the opening night of the Tribeca Film Festival in 2022, and on June 14, 2022, it was made available on Netflix.
To coincide with the film's premiere, Lopez re-recorded "Same Girl (Halftime Remix)" with an orchestra and French Montana, along with another song, a cover of "This Land Is Your Land"/"America the Beautiful."
On its second day of streaming, the movie opened at #2 globally on Netflix, trailing only Adam Sandler's Hustle.
Read More
Attack On Titan Season 5 Release Date: Which New Materials and Adventures Will Be Shown?
What Is Halftime Documentary Plot Summary?
With "Halftime," Jennifer Lopez gives us her take on the story. The movie made its Netflix debut today after making a big sensation on the Tribeca Film Festival's opening night.
She and her career are without a doubt deserving of such treatment, but it's disappointing that the finished product doesn't quite live up to her abilities.
"Halftime" feels more like a ruthlessly effective election ad for a political campaign that was decided long ago, rather than giving viewers a richer or more complete understanding of what makes her tick as a person and as an artist.
How Does Halftime Movie OpenUp With Jennifer Lopez?
The movie opens with Jennifer Lopez turning 50 in July 2019 and follows her over what turns out to be an exceptionally busy and turbulent six-month period marked by two significant events.
The comedy-drama "Hustlers," in which she co-starred as the boss of a group of strippers who band together to defraud their filthy Wall Street clients of their money, will have its world premiere at the Toronto Film Festival.
The fact that Jennifer Lopez was playing a showy supporting role in a project that had more ambition than "The Back-Up Plan" or "The Boy Next Door" attracted a lot of attention.
Many speculated that she was an almost certain bet for an Oscar nomination for Best Supporting Actress after spending a number of years wasting her undeniable acting talents on a series of star vehicles that were at best average.
Although many performers will downplay (at least in public) the value of prizes, Lopez is obviously eager for the professional recognition that such a thing will bring, and she launches a strenuous effort to secure that nomination.
In Halftime Why Jennifer Lopez Is Undeserving For Oscar?
The information regarding the prize search, in contrast, is significantly less interesting and eventually starts to come off more like sour grapes than anything else.
This is not meant to imply that Lopez is undeserving of an Oscar; on the contrary, I think that she fully deserves recognition for her outstanding performances in "Blood and Wine," "Selena," and "Out of Sight."
However, the film's suggestion that her exclusion from consideration was a major injustice, especially after she had just lost the Golden Globe to eventual Oscar winner Laura Dern, is strange.
It seems a little odd to see a woman who is clearly successful (the end credits helpfully list out her various sales numbers) and whose success has helped to remove barriers for future generations of Latina performers in the entertainment industry to invest so much in a piece of metal that many people perceive as being dull.
How Was Jennifer Lopez's Performance in Halftime 2022?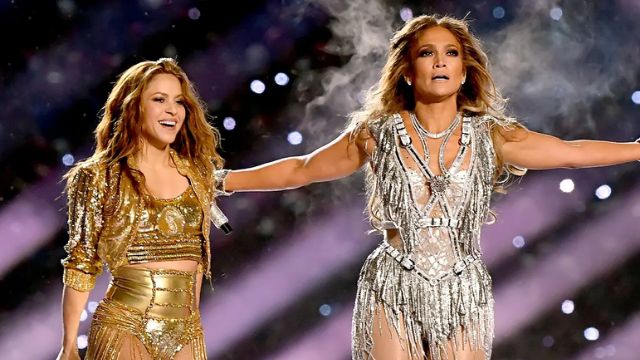 In "Halftime," Lopez is shown in numerous scenes wearing little to no makeup. She is tough, self-aware, guarded, and very proud.
At a crucial point, we see Lopez walking down a catwalk in a variation of the green Versace gown that is likely her most well-known appearance.
There is something about the way Lopez charges forward and flares the skirt of the dress behind her that can only be described as stunning, a word that shouldn't be overused.
When viewed one way, this appears to be just a woman moving forward confidently in a transparent green gown, but in another way, something else seems to be revealed: physical willpower.
As she moves in that outfit, Lopez appears to be larger than life, terrifying and mesmerizing like a waterfall. And that may be a contributing factor in her issues with some journalists and public figures.
Despite being a Latina trailblazer, she is not what Hollywood loves to refer to as "relatable." Aspirational, traditional Hollywood stars like Lopez have always had a little bit of a scary aura about them.
What Are Halftime 2022 Reviews and Ratings?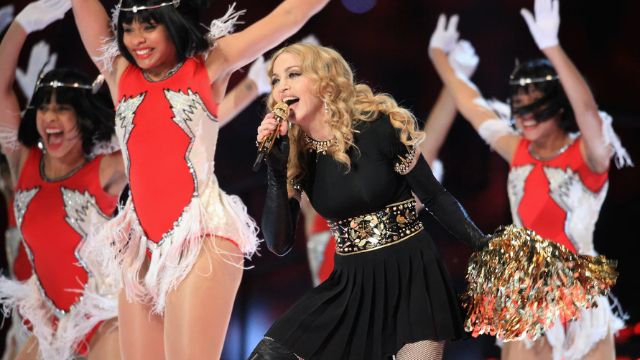 Overall, both movie reviewers and the general audience have given the documentary favorable reviews. The movie has an 81 percent approval rating based on 21 reviews.
Richard Roeper gave the movie three out of four stars and praised it for being "a solid, entertaining.
Insider's look at the life and times of a once-aspiring singer-dancer-actress from the Bronx who left home at 18 to pursue her dreams, got her first big break as a "Fly Girl" on In Living Color, and for the last three decades has starred in about 40 major motion pictures and has sold more than 75 million records worldwide."
It was "an uplifting look at someone who has beaten the odds and continues to battle to be taken seriously and to have her voice heard,".
Read More
The Umbrella Academy Season 3 Reviews (2022): How Many Episode Are There?
The Boys Season 3 Reviews (2022): Have You Heard Rock My Kiss Soundtrack?
Conclusion
In the end, it's unlikely that "Halftime" will significantly change anyone's opinion of Jennifer Lopez. She will undoubtedly have devoted fans who will adore the movie and her, detractors who will continue to bemoan her success.
And people in the middle will continue to see her as a hugely accomplished woman who can do no wrong on stage but whose undeniable talents are occasionally wasted on projects unworthy of her.
Everyone will only really remember "Halftime" for making them want to watch that Super Bowl performance again right away.