Actor Chadwick Aaron Boseman was born in the United States on November 29, 1976, and died on August 28, 2020.
Boseman has won numerous honors during his career, including four MTV Movie & TV Awards, two Screen Actors Guild Awards, a Critics' Choice Movie Award, a Golden Globe Award, and nominations for an Academy Award and a BAFTA Award.
Chadwick Boseman's Early Life
Chadwick The son of Carolyn and Leroy Boseman, both African Americans, Aaron Boseman was born and raised in Anderson, South Carolina.
His father had an upholstery company in addition to working in the textile industry, and his mother was a nurse. Boseman trained in martial arts as a child and carried it out as an adult.
He always dreamed of being an architect. Boseman said that DNA tests revealed that some of his ancestors were Yoruba people from Nigeria and Krio and Limba people from Sierra Leone.
Chadwick Boseman's Personal Life
In 2015, Boseman started dating Taylor Simone Ledward. The couple got engaged by October 2019 and secretly wed later, as stated by Boseman's family in a statement confirming his passing.
Boseman was baptized and brought up as a Christian. His former pastor said that he continued to maintain his religion and that he participated in a church choir and youth group.
He was well-versed in both the Old and New Testaments and had studied Hebrew. Before being chosen to play the role in the Marvel Cinematic Universe, Boseman claimed that he prayed to be the Black Panther.
Chadwick Boseman Early Life Career
After completing his studies in directing at Howard University, he started his career in theatre. His play Deep Azure from 2005 was nominated for a Jeff Award and he went on to receive a Drama League Directing Fellowship and an acting AUDELCO.
He made the transition to film in 2010, landing his first significant role as a series regular on the NBC drama Persons Unknown, and his breakout role as baseball great Jackie Robinson in the biographical film 42 in 2013.
He kept portraying historical people, appearing as James Brown, a singer, in Get on Up (2014) and as Thurgood Marshall, an attorney, in Marshall (2017).
Chadwick Boseman Earned International Fame As Black Panther
Boseman gained worldwide recognition for his role as Black Panther, a superhero, in the Marvel Cinematic Universe (MCU), which ran from 2016 to 2019.
He had appearances in four MCU movies, including the 2018 film of the same name, for which he won the Screen Actors Guild Award for Outstanding Performance by a Cast in a Motion Picture and the NAACP Image Award for Outstanding Actor in a Motion Picture.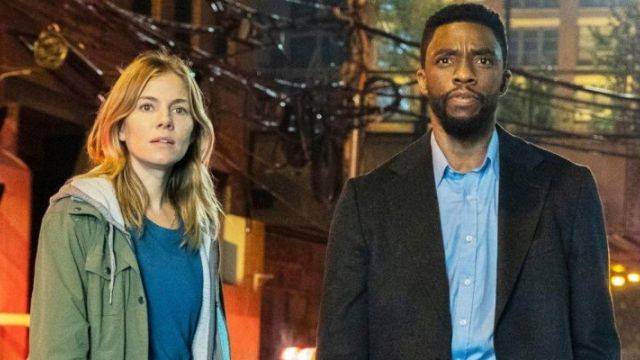 He was also listed in the 2018 Time 100 for becoming the first black actor to play the lead role in an MCU movie.
He received praise for his final movie, Ma Rainey's Black Bottom, which was released posthumously that same year and garnered him nominations for the Academy Award for Best Actor and the Golden Globe for Best Actor in a Motion Picture Drama.
The most nominations for a performer at a single ceremony went to Boseman for his roles in Ma Rainey's Black Bottom and Da 5 Bloods, for which he won Male Actor in a Leading Role at the 27th Screen Actors Guild Awards.
Chadwick Boseman's Colon Cancer Disease
Boseman was given a colon cancer diagnosis in 2016. He kept his sickness a secret and kept working till his death from it in 2020.
Boseman received a stage III colon cancer diagnosis in 2016, and before 2020, it had advanced to stage IV.
Only a small number of people outside of his family were aware that Boseman had cancer, and they all had different levels of understanding of how serious his condition was, according to The Hollywood Reporter.
He never disclosed his cancer diagnosis in public. He continued to work and finished the production of several movies, including Marshall, Da 5 Bloods, Ma Rainey, and others while undergoing treatment, which involved numerous operations and chemotherapy.
On August 28, 2020, Boseman passed away in his Los Angeles home from complications related to colon cancer, with his wife and family by his side.
Chadwick Boseman Donated Salary
Boseman sponsored numerous charities in addition to his acting career. Even after his own death from cancer, he continued to help people fighting the disease by working with organizations like St. Jude Children's Research Hospital.
A few days prior to his passing, Boseman sent a producer a message asking about how to send gifts to children with cancer. He did this to support and promote the Black Panther Challenge, which was founded by a New Yorker to raise money for similar youngsters around the country.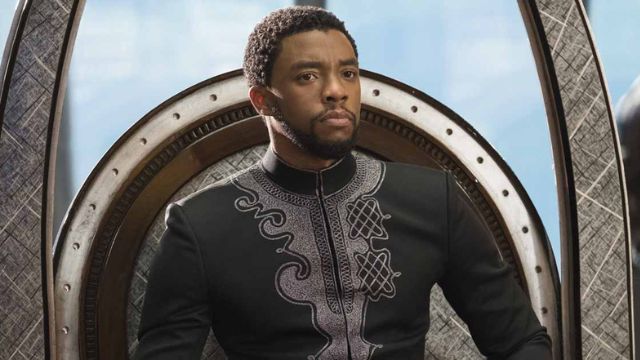 He gave $10,000 to the Boys & Girls Club of Harlem in order to give free tickets to kids who wished to see Black Panther. In response, Disney gave the Boys & Girls Clubs $1 million to support their STEM initiatives.
Boseman promoted children's causes; the Jackie Robinson Foundation noted that he assisted with their youth outreach following his passing. Boseman supported Disney's decision to donate $400 million to philanthropic organizations.
In April 2020, he gave hospitals fighting the COVID-19 outbreak in black communities $4.2 million in PPE, launching his own Operation 42 challenge to get others to give PPE.
Chadwick Boseman's Net Worth
At the time of his passing in August 2020, Chadwick Boseman was an American actor, playwright, and screenwriter with a $4 million net worth.
Read More
Heidi Montag Pratt Net Worth: Heidi Montag and Spencer Pratt Are Expecting Another Baby!
Van Uytvanck Net Worth: Why Was She Easily Defeated by Raducanu?
Asap Rocky Net Worth: Future Replaces A$AP Rocky at the Osheaga Festival in Montreal!
Chadwick Boseman's Salary
He followed it up in 2018 with the Marvel superhero movie "Black Panther." The hotly anticipated movie cemented Boseman's reputation as an international actor and brought in nearly $1.35 billion at the box office.
In "Avengers: Infinity War" and "Avengers: Endgame," the latter of which became the highest-grossing film of all time with box office receipts of $2.8 billion, he reprised his role as Black Panther.
In the action movie "21 Bridges," which was released the same year as "Avengers: Endgame," Boseman had an appearance. Additionally, in 2019, Chadwick joined the cast of Spike Lee's Netflix war film "Da 5 Bloods."
Conclusion
Boseman made waves in the acting profession during a career that was cruelly cut short in a number of high-profile movies. He earned a reputation for convincingly portraying historical personalities in his roles. For his prominent parts in the Marvel Cinematic Universe, Chadwick was well-known.