When2Meet is an easy-to-use digital application for managing large gatherings of people. You can use When2Meet if you don't have much money and require a large group to agree on a time and date for a meeting.
When2Meet has a lot to offer, but it also has some drawbacks.
For the uninitiated,
Meetings with many individuals are made easier with the help of When2Meet, a web-based calendaring tool. Participants can choose when and where they want to meet, as well as see when others are available. In this way, everyone can find a time that works for them.
Meetings can be scheduled using When2Meet for the following reasons:
Students \sFreelancer
Small business
The app's aim and features are straightforward.
What's missing from When2Meet:
Google Calendar's integration
You can't use When2Meet with any other calendar app. Users would not have to change their availability if When2Meet allowed them to synchronise their events with Google Calendars. Users wouldn't have to wait for everyone else to update their calendars because Google would do it for them.
Email confirmations
Creating an event gives the holder a unique event link that can be shared with others. The event page can only be accessed via this URL, and if you don't have it, you're out of luck. Participants could be notified in real-time when the group becomes available by receiving an email with a link in it.
Repeated access
Some people like to know what other people's schedules look like a month in advance. Selecting available dates is inefficient even though When2Meet offers this feature. There is no repeat feature on the platform, so users are unable to schedule repeats. For example, if a user is available every Thursday from 10 a.m. to 2 p.m., they must pick those times every Thursday.
A mobile-optimized website
If you're looking for a more efficient way to schedule meetings, you may want to look elsewhere. Using a mobile device's smaller screen makes dragging and swiping more challenging than using a desktop.
Do you know the purpose of the "Optional Password?"
When2Meet's creators wanted to provide users with the option of maintaining their anonymity. Despite the fact that an event link is required to access an event, event attendees can change the availability of others. Individual calendars can be password-protected to prevent unauthorized access.
When comparing When2Meet to other, more feature-rich calendar apps, what makes it stand out?
It's hard to argue with the fact that today's more sophisticated calendar solutions outperform When2Meet in many ways. When2Meet does have a few advantages, however:
Users aren't required to enter any personal information, thus the risk is negligible. When2Meet is a wonderful option if you want to remain anonymous. One of the reasons the site hasn't worked with Google Calendars is because doing so would remove this value.
When2Meet's simplicity has a lot to say about it. You can use When2Meet if you're looking for a simple way to organize an event amongst multiple people, without having to explain a multiplicity of features.
Finally, When2Meet is completely free. If you're only planning to use a calendar platform to schedule one-off events, this tool might be all you need.
When2Meet's log-in procedure
Users of When2Meet can access the site by entering their name and, if desired, a password. This feature, on the other hand, is somewhat misleading.
No matter how often you use When2Meet, you'll never have to re-enter your login details. Regardless of the password you originally select, it will have no impact on how the site behaves in the future.
When2Meet can be set up in a few simple steps.
Upon entering an email address and a password if desired, a user will be directed to a page with two graphs: one depicting the availability of each individual user and another depicting the availability of the entire group.
A simple drag-and-drop mechanism allows you to change your own availability. Initially, the graph is pink, with "Available" days in green highlighting each month. Drag the user's mouse over the desired cells to make the time slots and dates green.
Real-time group chart updates are available for everyone who updates their availability. To see everyone's availability in numeric form, users can also hover over a time period.
To depart When2Meet, you don't have to click a "Save" button or anything like that. For first-time users, this could be a concern. "Click and drag to toggle; saves immediately" is clearly displayed above the calendars of users on the website. Due to its small size, the note can be easily overlooked.
Prices are listed in the "When2Meet" section.
When2Meet is a free service. Funding for the site is provided by advertisements and contributions.
A more powerful choice
Some of us want a calendar tool with more features and options than What2Meet can provide, even while When2Meet does the essentials well. If you're looking for something that's easy to use and has a lot of features, then SavvyCal is the best option for you.
Related: How Does Technical Support Help Improve The Performance Of An Internet Company?
How to create a When2Meet event
Because When2Meet is so basic, setting up an event is simple:
1. Go to the When2Meet site.

2. Create a name for your meeting.

3. Select days and times for your meeting.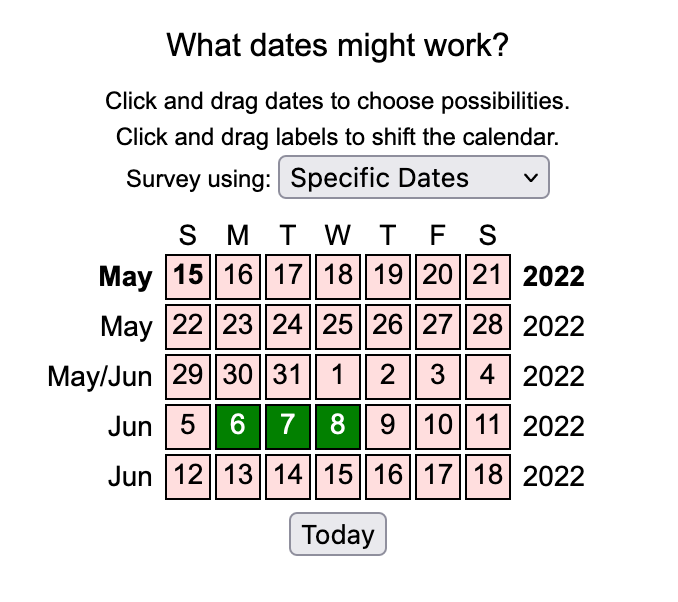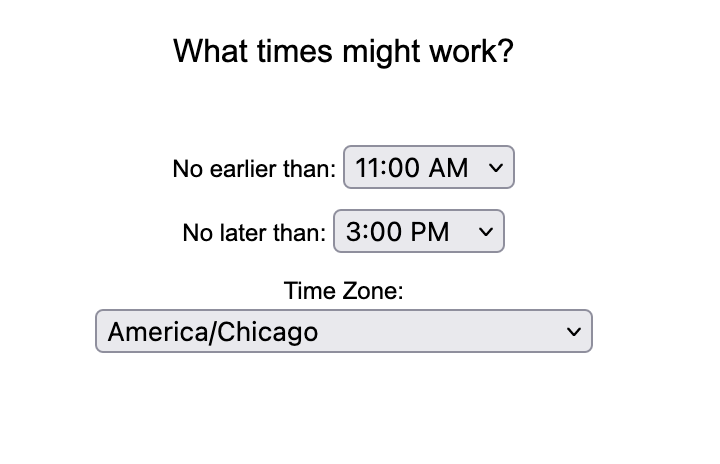 4. Check the time zone.

5. Click Create Event.