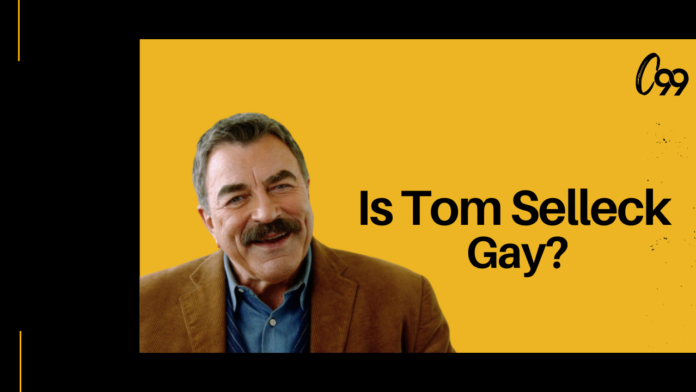 American actor Thomas William Selleck was born in 1945. Playing private detective Thomas Magnum in the hit television series Magnum, P.I. (1980–1988) earned him five Emmy Award nominations and the title of Outstanding Lead Actor in a Drama Series, which he eventually won in 1985.
Starting in 2010, Selleck has co-starred on the CBS police drama Blue Bloods as Frank Reagan, the commissioner of the New York City Police Department. Since 2005, he's portrayed Jesse Stone, the tormented sheriff of a small town, in nine TV movies adapted from Robert B. Parker's novels.
Acting roles for Selleck include Peter Mitchell, bachelor architect, in 1987's Three Men and a Baby and its 1989 sequel, Three Men and a Little Lady (1990). Since his time on Magnum, P.I., he has appeared in over 50 additional films and TV shows, including such notable projects as Quigley Down Under, Mr. Baseball, and Lassiter.
He played Dr. Richard Burke, Monica Geller's love interest on Friends, as well as Lance White, the likable and innocent partner on The Rockford Files, and casino owner A.J. Cooper on Las Vegas. He also starred in The Sacketts, a television western based on two novels by Louis L'Amour.
How Tom Selleck Is Gay Rumor Started?
Tom was a major star in the 1980s, but he's not quite ready to call it quits just yet. His breakthrough performance as private detective Thomas Magnum on the hit TV series Magnum P.I. catapulted him to superstardom.
However, he has been accused of being a homophobe and a homosexual throughout his acting career, despite there being scant evidence to back either charge.
The Globe and other tabloids published and distributed pieces implying that Tom is gay, which unfortunately launched the LGBT rumors. The Globe ran a piece in their 1991 issue that effectively outed the actor's sexual orientation to the general audience. His "machismo" persona may have prompted them to question his sexual orientation.
More fuel was added to the fire when a gay activist group called Outpost posted pictures of celebrities and public figures on posters all throughout New York City in an attempt to "out" them as homosexuals. Unfortunately, the movement also featured a photo of Tom beside the words "totally gay."
Tom immediately filed a lawsuit against The Globe for libel and invasion of privacy after the newspaper ran an article about the posters and published images of them with a story titled "Gay Stars Stop Traffic" and refused to issue a retraction. In a public declaration, he said, "I am as proud of my sexual choice as people who happen to be gay are of theirs."
The American actor sued the journal for $20 million, in addition to damages for "shame, mortification, injured feelings, embarrassment and humiliation, and damage to his peace of mind." Eventually, the lawsuit was settled in 1991, and The Globe issued an apology that said in part, "By publishing the piece, the Globe did not intend to convey or imply that Tom Selleck is or ever was a homosexual."
Read More: Ben Aldridge Gay: Ben Aldridge's Coming Out Has Increased Homosexual Visibility on Primetime Tv
Is Tom Selleck Gay?
If you take Tom Selleck at his word, he is unquestionably straight. This actor has been married twice. The actor was married to Jacqueline Ray, a model, from 1971 until their divorce in 1982. Kevin Shephard, a musician, was raised by Selleck as his own son.
After a brief romance with Mimi Rogers, an actress and the ex-wife of Tom Cruise, Selleck wed Jillie Mack, an English actress, in 1987. Their daughter Hannah was born to Mack a year after they were married.
They've been married for three decades, and Selleck seems to have gotten over whatever lingering hurt he may have felt when rumors first started spreading.
Those claims that he's gay come from "who knows where," he told TV Guide. Apparently, there are gay people out there who want me to join their community. Yes, it would suit me just fine. Nobody thinks you've made it until they start making something up about you.
Read More: Is Noel Fielding Gay? Know More About His Sexuality and Life!
Relationships
Selleck was married to Jacqueline Ray, a model, from 1971 to 1982. He took in Kevin Shepard, the future drummer for the American rock band Tonic, who was born to her in 1966. With longtime girlfriend Jillie Joan Mack, Selleck tied the knot on August 7, 1987. Hannah, their only child, was born to them.
Selleck and his family reside on a 60-acre avocado ranch in Hidden Valley that was once owned by Dean Martin, close to Thousand Oaks and Westlake Village in California. In an interview with People published in 2012, Selleck discussed life on his ranch "That's why I enjoy road maintenance and brush removal on the ranch.
I despise the gym, so working up a sweat outside is far more appealing to me than riding a stationary bike while staring at my stomach. Plus, my services are less expensive than those of any competitor."