Mike Pence Net Worth: Mike Pence is a millionaire politician from the United States. Mike Pence is best known as Donald Trump's Vice President and the former governor of Indiana. Mike Pence disclosed in August 2016 as part of his financial disclosure that he had a low net worth that is largely made up of a $500 thousand pension.
Prior to becoming VP, his principal source of income was his Indiana governor's salary, which was $173,860 in 2015. Pence worked as a talk-radio personality in Indiana before entering politics. He was born in Columbus, Indiana on June 7, 1959. He received a master of arts in history from Hanover College and a JD from Indiana University's law school. Mike campaigned unsuccessfully for Congress many times in the late 1980s and early 1990s.
In 2000, he won his first election. He was a member of Congress from 2000 to 2012 before being elected governor of Indiana. He has three children with his wife Karen, whom he married in 1985. He was raised Catholic but converted to nondenominational Christianity in college.
Mike and his wife Karen made a combined $113,026 in adjusted gross income in 2015 ($173,860 before deductions), according to a financial statement issued in 2016. The majority of that came from Mike's pay as Indiana governor.
They also received approximately $9,000 from a pension fund/annuity. They claimed a $3,500 loss from Karen's business, That's My Towel Charm, Inc., as well as $80,000 in debt from their children's schooling. Between 2009 and 2016, they made at least $100,000 per year. They made $187,500 in 2009 and 2010.
According to a 2019 book, the Pences were impoverished when they joined Donald Trump's presidential campaign. Karen allegedly shouted up at Pence on the night of the election: "Mike, what are you going to do? We don't have any cash! Who will pay for my inauguration gown? ".
More Topics:
Who is Volodymyr Zelenskyy's Daughter Aleksandra Zelenskaya? Is She an Actress?
What Is Sam Bankman Fried Net Worth After a Huge Decline in His Wealth?
John Aniston Net Worth: How Much Wealth He Had at the Time of His Death?
According to the same book, by Tom LoBianco, Mike lost $1 million he received from his father on failed investments at some time in the decades before becoming VP. He also lost over $700,000 in stock in his family's gas station business, which failed in 2001.
Will Vice President Mike Pence Run in 2024?
If he is able. Pence's new book, "So Help Me God," and his book tour, I believe, are testing the waters for a presidential run. But he's in a difficult political situation. Do Never-Trumpers oppose him because he has been so steadfastly loyal for so long?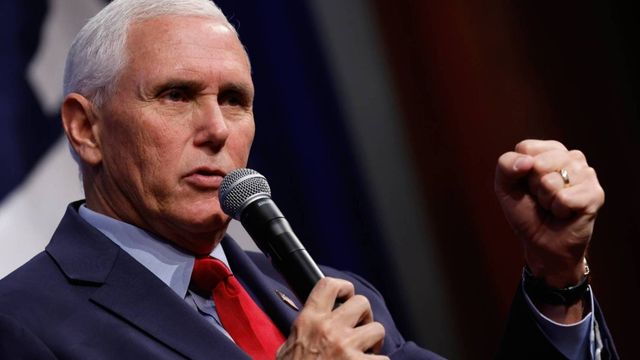 Do Trump supporters dislike him because he refused to disrupt the ceremonial electoral ballot count on January 6? Or do voters see him as offering Trump policies without Trump's bombast? That is, he provides Trumpism without Trump.
How Has His Attitude Toward the Trump Administration Appeared to Develop Over Time?
On policy, Pence continues to support Trump's approach almost entirely – on economics, foreign policy, and immigration. He defends Trump's record as President. But he no longer supports Donald Trump as a person or as a leader. That's what has changed.
What Do You Want Readers to Take Away From Your Interview With Him?
After years of being known as Trump's devoted No. 2, Mike Pence is attempting to establish himself as his own person. The question is whether Americans now regard him as a candidate for the presidency.