Who is Daejhanae Jackson: Shanquella Robinson and her friends took a trip to Cabo, Mexico, on October 28, 2022. After 24 hours, the businesswoman's dead body was found.
Trigger Warning: The Article You're About to Read Talks About the Physical Assault. Readers Should Use Their Own Judgment!
Since the news of her death spread on the internet, a video has come out showing one of her friends, supposedly Daejhanae Jackson, beating Shanquella before she died. Online, Jackson's picture is also being passed around.
In the video, a woman can be seen beating up a naked Shanquella Robinson. Friends who were traveling with the victim stayed in the room and used their phones to record the brutal attack.
At one point in the video, the aggressor's friend can be heard cheering him on, and another man can be heard saying,
"At least hit back."
Since the video got a lot of attention, the names and pictures of the 25-year-old victim's friends have been posted online. Many people have said they don't believe Khalil, Wenter, Alyse, Daejhanae, and Nazeer are innocent.
#shanquellarobinson @FBI @FBICharlotte A deadly altercation led to the death of #shanquellarobinson in mexico the woman in the video (I refuse to post) beating Shanquella which led to internal decapitation is Daejhanae Jackson pictured below #justiceforquella pic.twitter.com/iz9uDbXtYr

— CocoPop (@CoCo_bunny21) November 15, 2022
It's important to note that the police have not confirmed that Jackson was the one who attacked. This is what people on the Internet thought.
Also Read: Who Is B Simone? Wild N Out Star Goes Viral After Disclosing She Does Not Shower Daily
Who is Daejhanae Jackson?
Right now, we don't have all the facts we need about Daejhanae. Partly because of the story of Shanquella Robinson, whose name is now known all over the internet, people are calling for the people who made the Mexican video to be caught.
On her LinkedIn profile, Daejhanae Jackson says with enthusiasm that she wants to be a "Healthcare Professional." Her profile also states that she went to Winston-Salem State University. Daejhanae works for Blue Rhino in the borderlands of North Carolina at the moment.
This is all we could find out about Daejhanae Jackson. On the web, word has spread far and wide that she was mean to her friend. We can't find out anything else about her private life because she's not a very well-known person.
What Happened in Mexico with Daejhanae and Shanquella?
When we look into the mystery a little more, we find that a video of the alleged suspect Daejhanae beating Shanquella Robinson before her sudden and tragic death was overloaded within seconds of being uploaded.
Shanquella Robinson's body was found dead in Mexico on October 28, 2022. After a 24-hour search, the body was located. Word on the street is that Shanquella decided to have fun in Mexico and went there with a few of her friends.
What really happened between Daejhanae and Shanquella is not known. But the video seems to show Shanquella Robinson being hit by a woman while she is naked. No one knows why Shanquella was beaten, and her friends caught the whole thing on video.
But it's important to point out that the authorities haven't confirmed what people on the internet have thought since the video went viral.
In the video, one man tells the attacker to keep going, while another tells him to fight back. It's not clear why Deajhanae Jackson beats Shanquella Robinson.
After the video went viral, the names and pictures of the people they said were their friends helped the investigation. Khalil, Winter Donovan, Alyse Hyatt, Daejhanae Jackson, and Nazar Wiggings.
Shanquella Robinson's death became very bad. The six suspects deleted their social media accounts after the video was posted online. Shanquella Robinson had a knot on her head and swollen eyes after Daejhanae beat her badly. Shanquella Robinson's family thinks Daejhanae Jackson might have done it.
Also Read: Who Is Ines De Ramon? What Happened to Paul Wesley's Wife After Three Years of Marriage?
Will Daejhanae Jackson Go To Prison?
Shanquella went to Mexico to see family, and when she doesn't come back, her parents are so upset that they start to cry. Shanquella Robinson went to Cabo, Mexico, on October 28, according to her parents, Bernard and Salamandra Robinson.
They called her on a Saturday night, and she told them she was sick. The investigation that followed showed that she had died from alcohol poisoning. When Khalil Cooke, Malik Dyer, Wenter Donovan, Alyssa Hyatt, Daejhanae Jackson, and Nazeer Wiggins said that 25-year-old Shanquella Robinson died of alcohol poisoning, everyone knew they weren't telling the truth.
Daejhanae Jackson says that after she was beaten, no information could be found about her time in jail.
Where is Dejanae Jackson Now?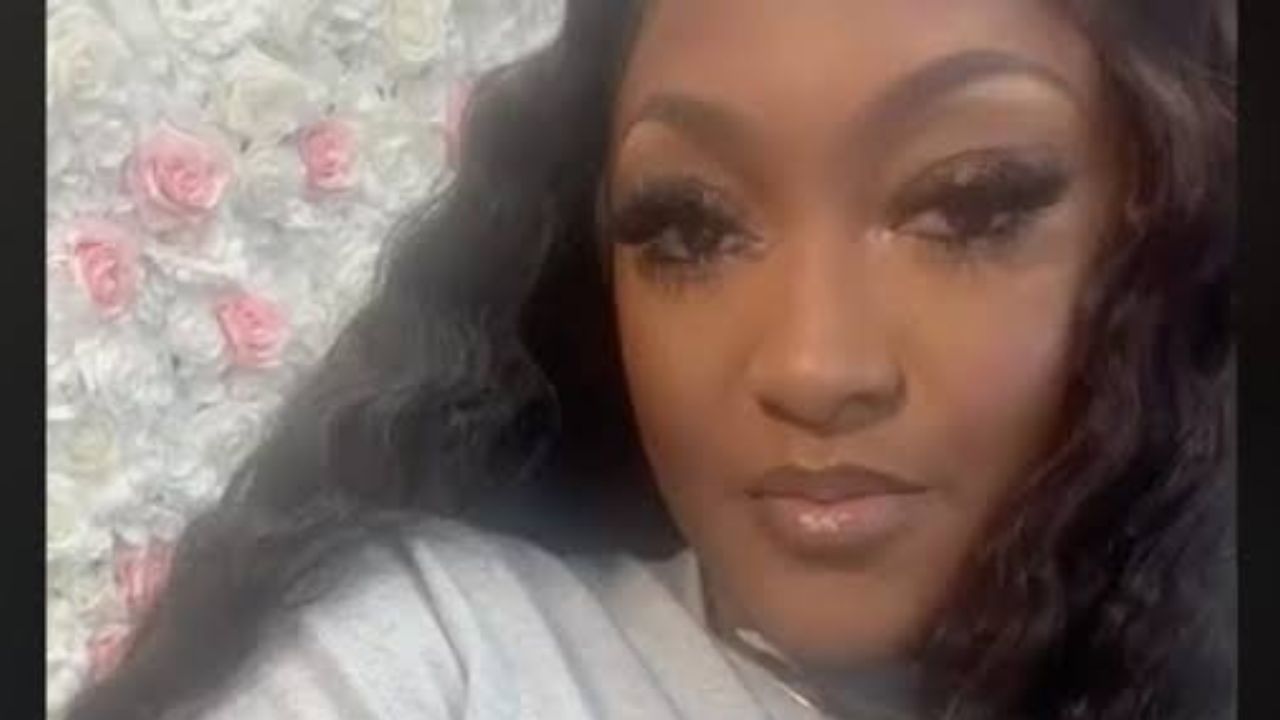 Shanquella Robinson and her friends went to Cabo for the long weekend to celebrate a birthday and have fun. After she told me they were eating tacos or a salad or something, I told Shanquella's mom, Salamondra Robinson, good night and that we would talk tomorrow.
When the autopsy report came out, they said alcohol had nothing to do with it. It shows that her neck was broken and that spine was broken. She had been hurt. Shanquella was killed the next day, but her best friend Khalil Cooke told her mother that she had died from alcohol poisoning.
No one knows yet what the police did to Dejanae Jackson. According to the beat cop Daejhanae Jackson, no information about the prisoners was found.
Also Read: Who Is Fidias? YouTuber Has Now Spend Almost a Month Outside SPACEX, to Hug Elon Musk
Where Does Daejhanae Jackson's Future Lie? Behind The Bars?
Because the case has not been made public, we can't guess what Daejhanae's punishment will be. There is a lot of evidence that she was the one who beat the 25-year-old victim badly, so the police need to find more facts and hints that point to the suspect.
Netizens, on the other hand, are thrilled that these gangs are in jail, and they say that these six people were involved in Shanquella Robinson's death. Since the investigation is still going on, all six members of the team are suspects, but Daejhanae is the most likely one.
No one knows what makes her want to beat Shanquell. Only Daejhanae knows the answer. In this case, the excuse of being drunk wouldn't work because being drunk isn't an excuse to do anything bad.
Shanquella's body was found a day after she didn't show up to a party. All of them were very drunk, and the victim was found unconscious the next morning. Shanquella Robinson died because she had a severe injury to her spinal cord and her atlas slipped out of place.