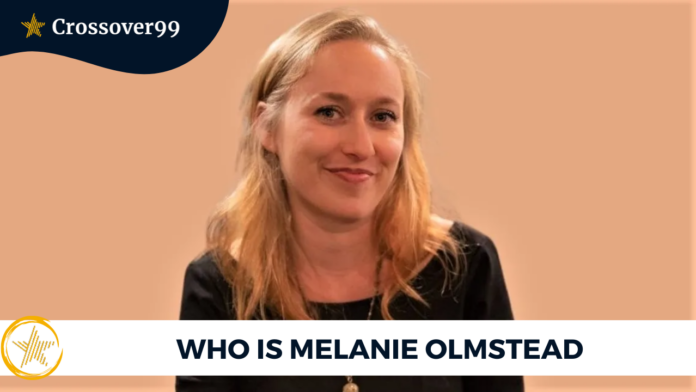 Who is Melanie Olmstead: The Dutton family's ranch is in danger in the fifth season of Yellowstone, which premieres on November 13 on the Paramount Network. Over the years, the series has paid tribute to celebrities who have died. Melanie Olmstead was remembered at the end of season two with a title card. What happened to Melanie Olmstead? How did she die?
Who is Melanie Olmstead?
Melanie Olmstead is honored in Yellowstone Season 2, and fans wanted to know more about her.
Olmstead worked behind the scenes in Yellowstone as a member of the filming crew and a driver for the production teams.
She was 50 when she died, and she had been working in Hollywood movies and TV since 2000.
Olmstead is best known for her work in Yellowstone, where she oversaw transportation and location.
The member of the crew died in May 2019, but no cause of death has been given since then.
She loved Yellowstone a lot because she loved animals, especially horses.
Also Read: Who is Daejhanae Jackson? What Happened Between Her and Shanquella Robinson in Mexico?
She posted a picture of her own horse, Mahogany, on her Facebook profile.
Olmstead had said, "I fell in love with horses about the time I learned to walk, but I didn't get the first horse that was "just mine" until I was an adult.
"This gorgeous, amazing girl has been with me since college. She just turned 37, which is over 100 in human years, and she's still doing great!"
The crew member was from Salt Lake City, Utah, and her friends and family held a party there to celebrate her life.
Her other work includes Good Joe Bell, Hereditary, Snatchers, and Andi Mack.
Yellowstone Season 2 ended with a title card that thanked everyone who helped make the project a success.
Title cards are often used to honor people who have died and show how their work will never be forgotten.
When the episode came out, fans immediately took to Twitter to ask who Melanie Olmstead was.
One viewer asked, "What did Melanie Olmstead have to do with tonight's season finale?"
Another fan said, "I love and pray for Melanie Olmstead's family and friends, including her Yellowstone family."
Some fans thought she was part of the cast, but she did not have a role in front of the camera.
But she did a lot of important work behind the scenes, like setting up the sets and transporting the actors, crew, and equipment.
Also Read: Who Is B Simone? Wild N Out Star Goes Viral After Disclosing She Does Not Shower Daily
Olmstead, who was born in 1968, has an IMDb profile that mentions the Yellowstone title card.
In the episode titled "Sins of the Father," the words "In memory of Melanie Olmstead 1968-2019" were shown.
Her most recent job was driving for the TV show Good Joe Bell.
She has also worked on Point Break and John Carter, and in 2000, she was a location assistant for Primary Suspect.
Melanie was raised by her foster parents, Janet Corbridge and Reid Howard.
She was born in the same place where Yellowstone is filmed, so she has a deeper connection to the series than some might think.
Yellowstone airs on Paramount Network