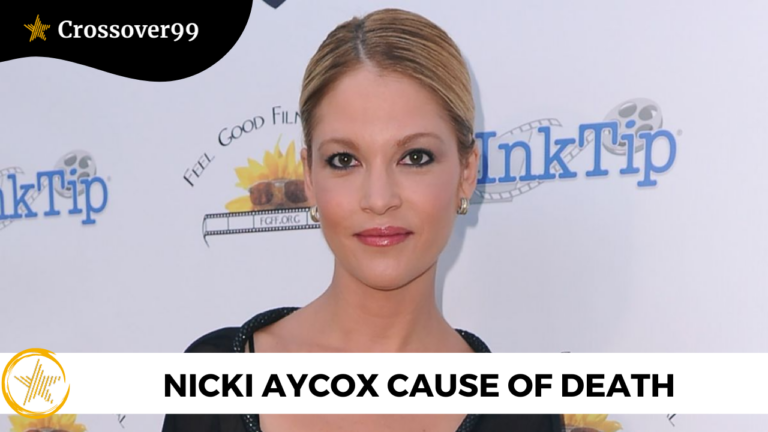 Nicki Aycox died at the age of 47. She was best known for her roles in movies like Jeepers Creepers 2 and The X-Files: I Want to Believe. In the early 2000s, she became known for playing a demon named Meg Masters on the CW show Supernatural. Meg Masters later became a friend of the Winchester brothers.
Nicki has played many roles over the years, but she recently quit acting because she was sick. What was the reason she died? Here's all the information you need.
What Was Nicki Aycox's Cause of Death?
The official reason for Nicki's death hasn't been made public, but the actress had been fighting leukaemia.
Nicki said on Instagram in March 2021 that she had been told she had cancer. She put up a picture of herself getting treatment and wrote in the caption, "Hi all! Sorry for the delay. I can't believe what has happened in the last three months. But now I understand. In January and February, I got very sick because I thought I had Covid. Things finally came to a head. I wound up in the hospital, where I was told I had leukaemia."
She said, "I want everyone to know that I'm doing great and fighting through my chemo. I will add a better picture of myself and talk about how to stay positive even when things are bad. Take care of yourselves, everyone! I'll be better, stronger, and smarter when I come back!"
Sad to say, her sister-in-law Susan Raab Ceklosky Wrote on Facebook on November 17, 2022, that she had died: "Nicki Aycox Raab, who was my beautiful, smart, fierce, incredibly talented, and loving sister-in-law, died yesterday. My brother, Matt Raab, was with her. In California, Nicki and Matt had a great life together. Everyone who knew her loved her because she was a fighter."
Nicki would let fans know how she was doing and tell them about her treatments every month until March 2022. Her last post was on March 25, 2022. It was a Video of Her dancing to '80s music in a hospital bed after a hard round of chemotherapy.
After hearing about her death, many friends and fans sent their condolences, including Eric Kripke, who made the TV show Supernatural.
On Twitter, Eric wrote, "Sad to hear that the great Nicki Aycox, who was our first MegMasters, died. Too young. She was a joy to watch, and her lines were both sweet and poisonous. I can't believe how she turned a simple word like "lacklustre" into a legend."