How Many Episodes are Harry & Meghan?
Harry & Meghan will be a "limited series" with six episodes. The episodes will span from their early relationship, when they took trips and enjoyed dates together, to the present day, when they raise their family in Montecito, California.
The trailer also featured a slew of never-before-seen photos, including a few intimate wedding photos, candid Botswana vacation photos, and a smattering of heartwarming pregnancy photos.
READ MORE:-Neil Gaiman Reveals Sandman Season 2 of the Netflix Series Will Introduce Delirium
What Will Harry & Meghan on Netflix Be About?
Harry and Meghan aren't keeping quiet about their experiences as members of the British Royal Family.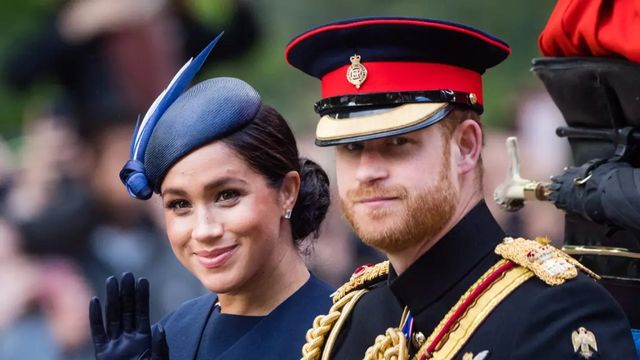 The couple has already given a candid interview to Oprah Winfrey in March 2021, and Harry's memoir, Spare, is set to be released in January 2023.
Harry & Meghan on Netflix, directed by Oscar nominee Liz Garbus, is a behind-the-scenes look at their time as working royals told from their perspective.
The documentary series will delve deeply into Meghan's treatment by the UK press and public, which was frequently racist.
Harry says in the trailer for Harry & Meghan, "It's really hard to look back on it now and go, 'What on earth happened?'"
He goes on: "There is a family hierarchy, and there is leaking, but there is also story planting. It's a shady game."
When is Harry and Meghan's Netflix Show Release Date?
Harry & Meghan was supposed to premiere on December 8, 2022, but only the first three episodes of "Volume I" were released.
READ MORE:-Breeders Season 3 Release Date: Where Can You Watch This Series?
Volume II, with three more episodes, will be released a week later, on December 15, 2022.
When is Harry & Meghan Landing on Netflix?
Netflix has confirmed that the first three episodes of the documentary will be available for streaming on Thursday, December 8th.
The final three episodes will be broadcast on December 15th.
How Long is Netflix's Harry & Meghan?
Harry & Meghan will be a six-part documentary series.
READ MORE:-"Apple Website Down for Some Users Ahead of iPhone 14 Series Sale"
Given the split into two volumes, we can expect the first three episodes to be released on the first date.
Is There a Harry & Meghan Trailer?
The series' teaser trailer was released on December 1, 2022. In it, Prince Harry confesses, "I had to do everything I could to protect my family."
"When the stakes are this high, doesn't it make more sense to hear our story from us?" says Markle.