'1923' Trailer Reveals Harrison Ford and Helen Mirren in 'Yellowstone' Spinoff
The first look at "1923," the upcoming "Yellowstone" limited series spinoff starring Harrison Ford and Helen Mirren as Dutton family leaders Jacob and Cara, has been released by Paramount+.
"Violence has always haunted this family," the trailer's narrator says. "It tracked us down here. And when it doesn't, we go looking for it. We're looking for it."
READ MORE:-Neil Gaiman Reveals Sandman Season 2 of the Netflix Series Will Introduce Delirium
The new series will run for two seasons, each with eight episodes. "1923" is set in the early twentieth century, when pandemics, historic droughts, Prohibition, and the Great Depression all wreaked havoc on the frontier that the Duttons call home.
The series also stars Brandon Sklenar, Darren Mann, Michelle Randolph, James Badge Dale, Marley Shelton, Brian Geraghty, Aminah Nieves, Julia Schlaepfer, and Jerome Flynn, in addition to Ford and Mirren.
"1923" is the second prequel series for Taylor Sheridan's hit series "Yellowstone," following "1883," which aired last winter and starred Sam Elliott, Tim McGraw, and Faith Hill. A third spinoff, titled "6666," set in modern-day Texas, is also in the works and will debut on the Paramount Network.
The trailer's release coincides with the Season 5 premiere of "Yellowstone," which airs its first two episodes on Sunday night.
Sheridan, John Linson, Art Linson, David C. Glasser, Ron Burkle, David Hutkin, Bob Yari, and Ben Richardson executive produce "1923," which is produced by MTV Entertainment Studios, 101 Studios, and Bosque Ranch Productions. The series will premiere on Paramount+ on December 18th.
Yellowstone Prequel 1923 Plot
The upcoming Yellowstone prequel's original focus was on how the Great Depression and the end of the Prohibition era affected the American West and the Duttons in it.
However, under its new title, the series will concentrate on the aftermath of World War I, as well as Western Expansion, Prohibition, and the Great Depression.
While the latter did not officially begin until 1929, it had arrived in Montana a decade earlier.
READ MORE:-After Every Happy Netflix Release Date: Check Out Where Can You Watch This Series?
Taylor Sheridan may have discovered a historical flaw in the original time period. In 1926, Montana became the first state to repeal Prohibition. As a result, if Sheridan kept the original title of 1932, the show's focus couldn't have been the Prohibition era.
Yellowstone Prequel 1923 Release Date
1923 is set to debut on Paramount+ on December 18, 2022.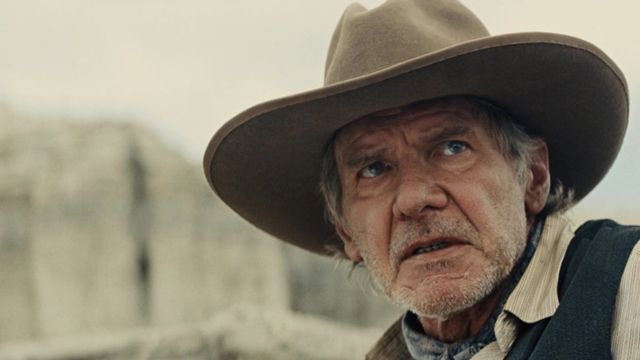 Yellowstone Season 5 debuted on November 13 alongside Taylor Sheridan's non-Yellowstone crime drama Tulsa King, so this holiday season is all about Sheridan.
Yellowstone Prequel 1923 Episode Details
The number of episodes in 1923 has not been confirmed by Paramount, but Deadline reports that the show will have two eight-episode seasons.
The show is set and filmed in Montana, with additional locations in South Africa, Tanzania, and Malta.
Where to Watch 1923
While Yellowstone airs on Paramount Network and streams on Peacock, 1923, like 1883, will only be available on Paramount+.
Yellowstone spin-off 1883: The Bass Reeves Story will also air on Paramount+, while 6666 will air on Paramount Network.
Who Stars in the Yellowstone Spin-off Series 1923?
Harrison Ford, best known as Han Solo in the Star Wars universe, will take the lead in 1923. The actor is taking a break from the big screen to play his first major television role.
Helen Mirren, an Oscar and Primetime Emmy winner, co-stars as Cara Dutton. The following is the complete cast list:
Harrison Ford as Jacob Dutton
Helen Mirren as Cara Dutton
Darren Mann as Jack Dutton
Michelle Randolph as Elizabeth Strafford
James Badge Dale as John Dutton Sr
Marley Shelton as Emma Dutton
Brian Geraghty as Zane
Aminah Nieves as Teonna Rainwater
Jerome Flynn as Banner Creighton
The series will return to the Dutton family's origin story, with patriarch Jacob Dutton (Ford) and matriarch Cara Dutton (Mirren) at the helm.
Pandemics, historic droughts, the end of Prohibition, and the Great Depression will all be part of the story set in the twentieth century.
READ MORE:-Xiaomi's 12T Series Flagship Smartphones Are All About the Cameras