The business partner of disgraced Theranos founder Elizabeth Holmes, Ramesh "Sunny" Balwani, has been sentenced to nearly 13 years in prison.
For his role in the failing blood-testing startup, Balwani was convicted of 12 charges of wire fraud and conspiracy to commit wire fraud in July.
Theranos executives fraudulently stated that a few drops of blood from a finger prick could identify diseases.
Last month, Holmes was sentenced to almost 11 years (135 months) in prison.
Wednesday, at the conclusion of a nearly four-hour sentencing session, Balwani was sentenced to 155 months in jail without comment. According to his attorneys, he, like Holmes, intends to pursue an appeal.
In contrast to Holmes, he was found guilty of deceiving patients using blood testing. Holmes was found guilty of four charges of fraud.
Once billed as the "next Steve Jobs," she founded Theranos at age 19 after leaving Stanford University. The company's stock price increased significantly after it claimed it could revolutionize disease diagnostics.
Former business president and COO Balwani worked as her second-in-command and had direct charge of the company's laboratories.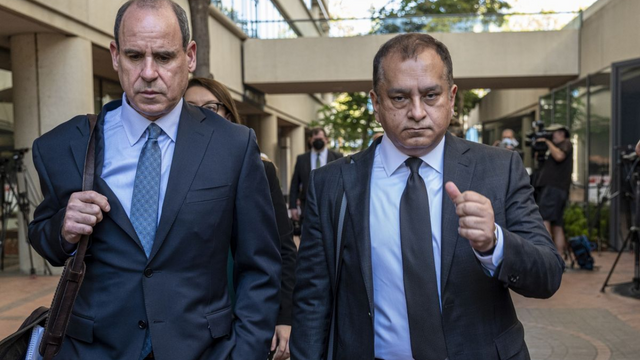 After Holmes accused Balwani of emotional and physical abuse during their intimate relationship, which occurred during their time at Theranos, the two were charged separately. She contended that his purported manipulation of her was authoritarian and influenced her business decisions. Balwani, her elder by 19 years, has refuted the charges.
"Mr. Balwani is not Elizabeth Holmes," his attorneys stated in a memorandum to the judge before sentencing, adding that Holmes "was significantly more responsible" for the fraud.
"He truly invested millions of his own funds; he never sought celebrity or glory, and he has a long history of quietly contributing to those less fortunate."
READ OUT:
The same court in San Jose, California, the center of Silicon Valley, where Holmes learned her fate less than three weeks ago read the punishment.
Compared to Holmes', Balwani's trial had fewer attendees. For her sentence on the 18th of November, a line formed five hours before the court opened, but there was no line to see him.