White Christmas is a 1954 American musical film directed by Michael Curtiz and starring Bing Crosby, Danny Kaye, Rosemary Clooney, and Vera-Ellen.
It features Irving Berlin songs, including a new version of the title song, "White Christmas," introduced by Crosby in the 1942 film Holiday Inn.
READ MORE:-Scream 6 Release Date: Here Are All Details About the Movie To Know!
Is White Christmas on Amazon?
When it comes to family movies, White Christmas is a perennial favorite. Where can you watch the Bing Crosby movie for Christmas 2022?
If you're looking for a heartwarming, feel-good film this holiday season, White Christmas is the one to watch. It's an old one, but it's a good one.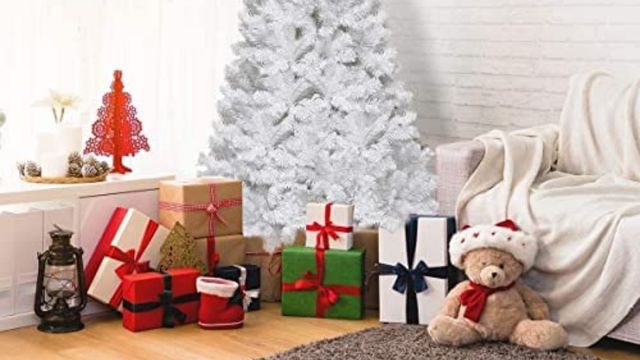 The film follows two war buddies and two sisters, and includes the song you know and love for this time of year. The war buddies fall in love with the two sisters and decide to follow them to a resort owned by their former commanding officer.
When the two friends learn that their former CO may lose the resort, they collaborate with the sisters to get people to stay. When you think about it, it's such a sweet movie.
The best part is that they don't help their CO for the sake of the women, but for the sake of the CO himself.
Is White Christmas on Prime Video?
This year, the film will not be available to watch on Prime Video. This is not to say that it will never happen. It's back and forth between streaming platforms.
You'll need to get a Netflix subscription for Christmas 2022. What if you don't want Netflix? Well, there is another way to get it.
Is White Christmas on Amazon Video?
Instead, you could always rent or buy the film on Digital. Amazon Instant Video has both options, but does it have this specific movie? This is where the good news comes in. White Christmas is available for rent or purchase on Amazon.
When you rent, you'll only have it for two days to start watching. You have 24 hours from the time you start watching to finish it.
When you buy, you pay once and it is added to your Amazon Library for the duration of your Amazon account. There's no need to be concerned about where White Christmas will be available to watch in 2023.
READ MORE:-How to Watch Will Smith's New Movie Emancipation Online at Home!
Where to Watch White Christmas in 2022
If you're fantasizing about a White Christmas, you're in luck, because the 1954 film based on Bing Crosby's iconic rendition of composer Irvin Berlin's classic carol is everywhere this time of year. It's available on both streaming and cable TV.
There's nothing like a little snow to make Christmas extra special, which is why army buddies Bob (Crosby) and Phil (Danny Kaye) travel to snowy Vermont with their new girls Betty (Rosemary Clooney) and Judy (Vera-Ellen), a sister act they met at a Miami nightclub.
With Crosby's crooning and Kaye's quick feet and quips, this patriotic classic combines dreamy Old Hollywood glamour with holiday cheer for the ultimate Christmas comfort movie.
Keep reading for all the ways to watch White Christmas on a small screen near you if you're ready for music, dancing, love stories, and goodwill toward men.
White Christmas Trailer
Is White Christmas on Tv?
It certainly is! This season, AMC will air the nostalgic film multiple times, so you can get your fix of all the musical merriment by simply turning on your TV.
READ MORE:-Here Are the Best Sites to Watch Movies Online Like 0123Movies!
Monday, Nov. 28
10:00 P.m. Et
Tuesday, Nov. 29
3:15 P.m. Et
Sunday, Dec. 4
11:30 P.m. Et
Friday, Dec. 9
2:45 P.m. Et
Saturday, Dec. 10
2:30 a.m. Et