Titans, an American superhero streaming television series, will premiere its fourth season on HBO Max on November 3, 2022, and will consist of 12 episodes.
It was executive produced by Akiva Goldsman, Geoff Johns, Greg Walker, Greg Berlanti, Sarah Schechter, and Richard Hatem, with Walker serving as showrunner for the fourth consecutive season.
READ MORE:-Trollstopia Season 8: Everything You Need to Know About This Season!
What is Titans Season 4 About?
The official plot synopsis for Season 4 is as follows:
The first point of note in this synopsis is that the antagonist in this Season is likely to be the Titans' toughest challenge yet. This is no small feat, given that the previous main antagonists provided quite a fight in recent Seasons.
This news is sure to please Titans fans, as the conflict between good and evil is central to the show's theme. Sebastian Blood (Joseph Morgan) will be the Season 4 antagonist, as described by the actor on social media "Dark, harmed, emotional, and vulnerable. And vindictive. So vindictive ".
We know that the Season 3 finale did not tease the villain of Season 4, instead focusing on wrapping up the plot line of its own Season. In true superhero narrative fashion, good triumphed over evil, and morality saved the day, with the overarching theme of "second chances" proving crucial to the Season's conclusion.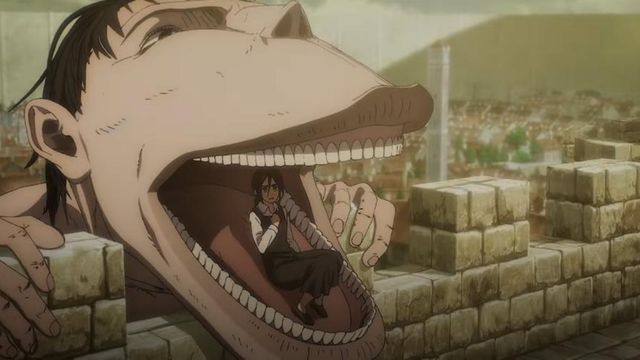 Each Season has its own morality-based thematic code, and fans will be eager to see what Season 4 has in store in that regard.
What Will Happen in Titans Season 4 Part 2?
The title of Titans season 4 episode 7 is 'Dude, Where's My Gar?' This is most likely a reference to how Garfield/Beast Boy (Ryan Potter) vanished during the final fight.
READ MORE:-Step Up: High Water Season 3 Episode 10: Everything You Need To Know So Far!
The next episode will presumably involve him being found again.
Aside from that, their situation is currently dire. While Raven (Teagan Croft) has regained her powers, Jinx (Lisa Ambalavanar) may have been killed or seriously injured by Mother Mayhem (Franka Potente).
Furthermore, Sebastian (Joseph Morgan), who the Titans were trying to rescue, gave in to Mother Mayhem and immersed himself in the pool of blood. When the show returns, he will appear as Brother Blood, the season's main villain.
Titans season 4 will likely return in January 2023.
Is There a Trailer for Titans Season 4?
On October 20th, HBO Max released the full trailer for Titans Season 4 on their YouTube channel. Watch it below:
When and Where Can I Watch Titans Season 4?
Although it began on the now-defunct DC Universe subscription platform, the show moved to HBO Max for Season 3 and will return for Season 4.
Season 4 was officially announced at the 2021 DC fandom convention, and there has been much speculation about the new Season's release date since then.
Fans' prayers were finally answered in early October, when it was announced that both Episodes 1 and 2 would premiere on November 3rd, 2022.
READ MORE:-The Boy's Season 4 Release Date: Everything You Need to Know About This Series!
Beyond that, there will be weekly episodes until December 1st, 2022, with an additional 6 episodes released in 2023.
Who is in Titans Season 4?
With highly acclaimed shows, especially ones that focus heavily on their ensemble leads, it is crucial for a great cast of main actors to hit the right notes with audiences. Titans is no exception, with fan-favorite actors returning for Season 4.
Brenton Thwaites (The Giver) will reprise his role as Dick Grayson, while Anna Diop (Us) will play Starfire, Joshua Orpin (Highest Point) will play Superboy, Jay Lycurgo (The Batman) will play Tim Drake, Ryan Potter (Big Hero 6) will play Beast Boy, and Teagan Croft (Bella and Bernie) will play Raven.
Of course, this is only a small sample of the slew of returning actors, with many more expected to keep the show as popular as it is.
A great show, on the other hand, will not stand still with its cast, and new faces are essential to keeping audiences' appetites for new episodes piqued. As previously stated, Titus Welliver (The Town) will play Lex Luthor, and Joseph Morgan (The Originals) will play Sebastian Blood.
What is the Titans Season 4 Part 2 Release Date?
Titans season 4 episode 7 is expected to premiere on HBO Max on January 12, 2023, though no official date has been announced by Warner Bros.
To accommodate fellow DC Comics HBO Max show Doom Patrol, the show was split in half. In place of Titans, that show will begin its fourth season on December 8 with two episodes.
It will continue until the release of Episode 6 on January 5, at which point Doom Patrol will also take a break.
This should allow Titans season 4 to return the following week, on January 12. After Titans conclude, Doom Patrol season 4 will begin.