Messi put an end to Ronaldo fans' cheers on Sunday night at the Lusail Stadium, when Argentina beat France in a thrilling final.
The GOAT debate came down to who had won the most international trophies. And Cristiano Ronaldo pulled ahead when he led Portugal to win the Euro Cup in 2016 and the Nations League in 2019.
Lionel Messi got one back for his team by winning Copa America in 2021. The title of the FIFA World Cup was then set as the standard for ending the long-running fight. Messi stunned Ronaldo fans when Argentina beat France in a dramatic final on Sunday night at the Lusail Stadium and won the title.
Messi scored twice for Argentina in a 3–3 draw that lasted 120 minutes. Kylian Mbappe's incredible hat trick kept France in the game. Messi then scored from the penalty spot to put Argentina in front in the shootout. Then, goalkeeper Emiliano Martinez stopped one, and Gonzalo Montiel scored the winning goal to help Argentina win the tie-breaker 4–2.
Moments after the big final, the word "Ronaldo" began to trend on social media. Fans said that Messi had "completed football" by helping Argentina win its first World Cup in 36 years.
He has now won 10 La Liga titles, seven Copa del Reys, seven Spanish Super Cups, four Champions League titles, three UEFA Super Cups, three FIFA Club World Cups, one Ligue 1 title, the Copa America trophy, and seven Ballon D'ors.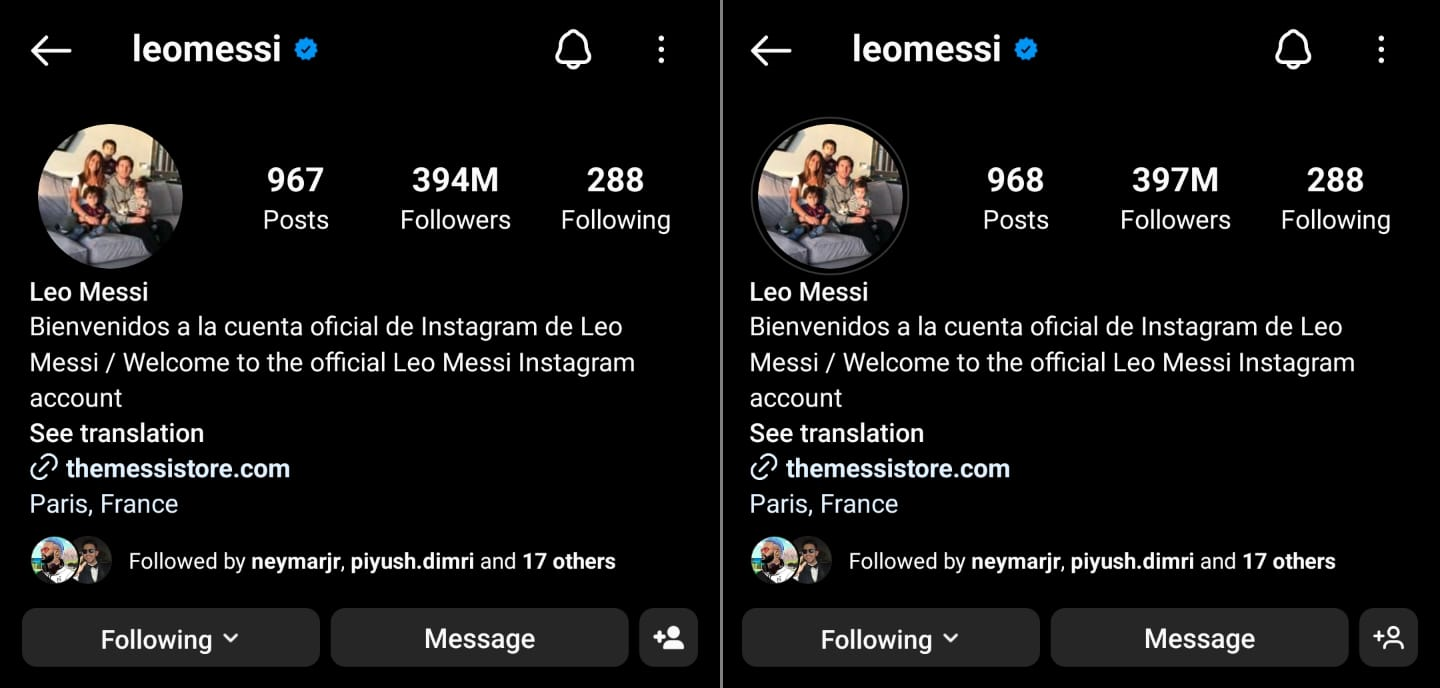 Another great thing that happened to Lionel Messi after the World Cup final was that he gained 3 Million Instagram Followers. Before the final, Messi had 394 Million Instagram followers, but now he has 397 million.