The Hills is an American reality television series that aired on MTV for six seasons between 31 May 2006 and 13 July 2010.
Developed as a spin-off of Laguna Beach: The Real Orange County, the six-season series centered on the personal and professional lives of several young women and men residing in Los Angeles, California.
READ MORE:-Wednesday on Netflix Ending Explained: Everything You Need to Know About This Series!
Its premise was conceived by Adam DiVello, and Liz Gateley and Sean Travis served as executive producers.
Where to Stream the Hills?
Before MTV created hit scripted shows like "Teen Wolf" and "The Shannara Chronicles," the cable network's lineup in the early 2000s consisted primarily of reality shows.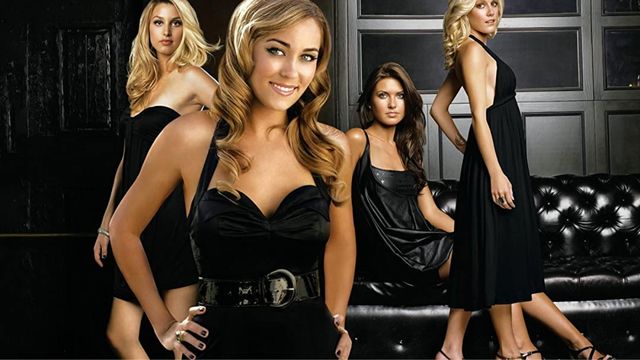 These reality shows were so successful that MTV introduced new iterations of their classic shows as well as more spin-offs.
One such popular series is 'The Hills,' which made reality stars out of Lauren Conrad, Brody Jenner, Audrina Patridge, and Heidi Montag.
'The Hills,' a spin-off of 'Laguna Beach: The Real Orange County,' follows Conrad, a cast member from the latter series, who moves to Los Angeles and begins a new chapter in her life.
READ MORE:-1899 Ending Explained: What Happened at The End of This Series?
The show aired for six seasons, and if you want to binge-watch all of them, here's where you can watch 'The Hills' online.
What are the Hills About?
'The Hills' follows the lives of a group of young women and men in Los Angeles, primarily Lauren Conrad, Heidi Montag, Audrina Patridge, and Whitney Port.
Each episode includes a voice-over from the lead star (Conrad in earlier seasons and Kristin Cavallari in seasons 5 and 6) that serves as a framing device to inform the audience about the episode's overarching narrative, themes, and individual storylines.
It focuses on how the cast members balance their personal and professional lives. It also delves into their interpersonal and romantic relationships.
The Hills Release Date and Time on Netflix
The Hills seasons 1 and 2 will be available on Netflix on Thursday, December 15 at 12 a.m. PT (3 a.m. ET).
It's a little late for East Coasters to stay up for some nostalgic reality television, but West Coast night owls can sneak in a few episodes of season 1 before the sun comes up.
READ MORE:-Jeyran Episode Schedule: Check Out Where Can You Watch This Series?
How Many Seasons of the Hills Are on Netflix?
As previously stated, Netflix will only add two of the six seasons of the MTV reality show.
Congratulations, @kaitlynncarter! 👶💖https://t.co/rzxn2mkMdH

— The Hills (@thehills) October 7, 2021
If you want to see the entire dramatic saga after binge-watching seasons 1 and 2 on Netflix, you can still watch it on Hulu, Paramount+, and MTV.com.