His Dark Materials is a fantasy drama television series based on Philip Pullman's trilogy of the same name.
It is produced for BBC One and HBO by Bad Wolf and New Line Productions, with the latter handling international distribution.
READ MORE:-Treason Ending Explained: Everything You Need to Know About This Series!
The show follows Dafne Keen's character, orphan Lyra, as she searches for a missing friend and uncovers a kidnapping plot involving an invisible cosmic substance called Dust.
His Dark Materials Season 3 Ending Explained
Lyra and Will's daemons are still missing after the events of episode seven because they are displeased with how Lyra treated them. With the death of the Golden Monkey, Lyra believes her mother, Mrs. Coulter, is also gone — as is Asriel.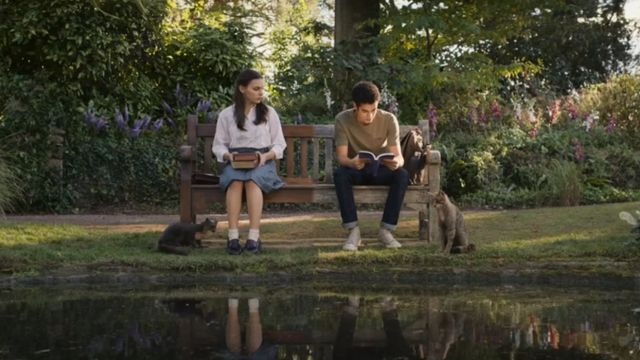 Pan and Kirjava, meanwhile, are revealed to be watching from afar, believing that their humans are finally safe. That's not entirely true, because Father Gomez is still determined to kill "Eve," aka Lyra, despite the fact that the angels in whom he has placed his trust have died.
Lyra follows the alethiometer, as she always does until she meets Mary, who reveals that Dust and Saraf are the same people. This proves that religious fanatics were incorrect in their belief that dust is a sin. As in, duh.
The problem now is that Dust is leaking from this world, which has a dangerous impact on the entire multiverse.
READ MORE:-The Boys' Season 4 Release Date: Everything You Need to Know About This Series!
It's then up to Lyra to figure out how to save what's left of Dust and return it to this world. Pan, on the other hand, is useless because he is still ignoring her after she betrayed his trust earlier this season.
Lyra is lonely and in love with Will the next day, so she tries to get intimate with him when they end up together in the water. When Father Gomez appears in the distance, ready to shoot Lyra, things get a little dicey.
Conveniently, Fortunately, the angel Balthamos appears just in time to kill Gomez's daemon, and thus Gomez himself, effectively ending the Magisterium.
Undaunted, Lyra and Will kiss, fulfilling the "love of Eve" prophecy that will heal the world. Serafina is the first to notice the impact of this, as she watches the Dust slow down in front of her eyes. They still need a spark to fix things, so Serafina convinces the Daemons to reunite with Lyra and Will.
However, a happy ending is still out of reach because Dust is still escaping through all of the many windows that previous knife bearers (including Will) have created. Angel Xaphania reveals that all windows must be closed except one, which can still function as long as people are conscious and creative. This show is absolutely insane.
The Episode Review
His Dark Materials concludes with an emotionally charged finale that does a good job of tying up all the loose ends and bringing this fantasy series to a close. The ending suggests that there may be a sequel, but we'll have to wait and see what the combined HBO/BBC production crew decides to do with this.
In any case, His Dark Materials has been a really solid watch, and this final season has been a turbulent ride that finally brings the journey to a close. Although this episode was far from perfect, seeing Lyra and Will separated was certainly emotional.
The situation with Father Gomez stands out because it ended almost as quickly as it began. It almost felt like a last-ditch Hail Mary attempt to inject some late drama when it wasn't really required.
READ MORE:–"The Curse of Oak Island" Season 10: The Sequel of This Series Coming with A Great Plot and Casting?
That quibble aside, Mary's purpose is finally revealed, along with her seeing her Daemon, which is a nice touch. Not only that, but the show manages to wrap up all of the major plot points and bring everything to a satisfying conclusion.