His Dark Materials is a fantasy drama television series based on Philip Pullman's trilogy of novels of the same name.
It is produced by Bad Wolf and New Line Productions for BBC One and HBO, with the latter handling international distribution.
READ MORE:-Treason Ending Explained: Everything You Need to Know About This Series!
The show follows the orphan Lyra, played by Dafne Keen, as she searches for a missing friend and uncovers a kidnapping plot involving an invisible cosmic substance called Dust.
Where to Watch His Dark Materials Season 3
If you want to watch His Dark Materials online from the United States, you can only do so through HBO Max.
Beginning December 5, the season's eight episodes will air weekly at 9 p.m. EST.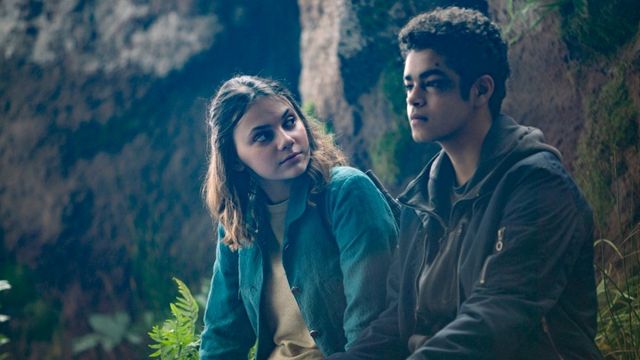 HBO Max also provides a free 7-day trial if you want to try out the service before committing to a monthly fee.
READ MORE:-Blacklist Season 9 Ending Explain: Everything You Need to Know About This Series!
How to Watch His Dark Materials, Season 3, for Free
US viewers who sign up for HBO Max's free 7-day trial will be able to watch His Dark Material, season 3 for free as part of that trial.
However, unless you wait for all eight episodes to be released before starting your trial, you will only be able to watch the first two episodes of the show's eight-episode final season.
Viewers in the United Kingdom, Canada, and Australia have similar options for getting started, but only Canadians will be able to watch the premiere on December 5. Canadians can watch the premiere on Crave's on-demand streaming platform. The service costs CA$20 per month, but new subscribers get a free 7-day trial.
Season 3 will premiere on Binge on Tuesday, December 6. The streaming service is only AU$10 per month. Its free trial period is longer, lasting 14 days for new subscribers.
Finally, the season 3 premiere will not be available to UK viewers until December 18 at 7:30 p.m. GMT, when it will be available on BBC iPlayer. However, if you have a valid UK television license, you can use the iPlayer for free.
We don't recommend looking for TV series on fly-by-night illegal streaming or torrenting sites, but if you're determined to do so, make sure your antivirus is up to date and your VPN is installed before going there. Also, never provide your credit card information to such sites.
READ MORE:-Stranger Things Season 5 Netflix Release Date: Everything You Need to Know About This Series!
His Dark Materials Season 3 Trailer
Frequently Asked Questions
Are His Dark Materials Available on Netflix or on Amazon Prime?
His Dark Materials is Currently Available on Hbo Max. His Dark Materials is Available to Rent or Buy on Vudu, Google Play, Amazon Instant Video, and Itunes.
Is Season 3 of His Dark Materials the Final Season?
The Final Season of His Dark Materials Concluded With a Bittersweet Ending for the Main Characters, Will and Lyra, Who Left a Long-lasting Impression on Fans All Over the World.
Is His Dark Materials Returning in 2022?
The Third Season of His Dark Materials Premiered on December 5, 2022. The First Two Episodes of Season 3 Were Released on December 5. However, the First Episode of His Dark Materials Does Not Air in the United Kingdom Until December 18, 2022.
What is Will's Daemon in His Dark Materials?
Lord Boreal, Also Known as Sir Charles Latrom, Has a Daemon That Hides in His Clothing. Kirjava, Will's Daemon, Transforms Into an Exceptionally Beautiful Cat, Demonstrating Will's Wisdom, Pride, and Independence. Lyra's Daemon Takes the Form of a Pine Marten.