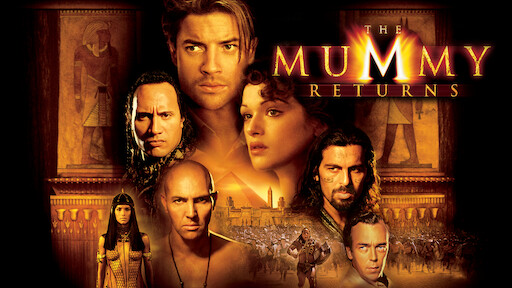 The Mummy film franchise is attractive because it's not as straightforward as other franchises that have been created in the past. Not only are there several prominent films, but there's also a prequel, and then there has been a reboot too. There seems to be a desire for another movie for the main part of the franchise, but just how much of a possibility is this?
There may be other movie franchises that grab the headlines and are held in higher regard, but The Mummy is undoubtedly one of the best we've seen, and its influence beyond the film world should be noted too. So, not only have there been movies, but there have been several video games and even a slot game Legacy of Dead which have been inspired by the movie. There have also been TV shows and even a theme park ride. Not many film franchises have racked up this level of expansion.
But it's movies that are the focus, and again, what's interesting is that there has been a run of The Mummy films before, then in the modern era, another trio of movies which includes The Mummy, The Mummy Returns and The Mummy: Tomb of the Dragon Emperor, and it's this set that is seen as very much the holy grail, with the 2017 reboot that starred Tom Cruise going down like a lead balloon. And, if it was possible to build on what has gone before, fans of the franchise would be incredibly happy.
Much talk about a potential sequel is based on comments made by Brendan Fraser, who played Rick O'Connell, the adventurer in The Mummy franchise. Fraser has made a return to Hollywood recently, and it's been put to him about potentially reprising his role in another instalment of The Mummy. Fraser suggested that he's "not opposed to it", it being to reprise his role, but there's been no talk of anything happening up to now. However, that could all change in the future.
Fraser stepped away from Hollywood, but he's now back with a bang and is set to star in Darren Aronofsky's The Whale. And this could be the crucial step, with Fraser likely to be a vital part of any fresh instalment in the franchise. Fraser also knows about the potential for The Mummy to make a comeback after attempting to do so himself in the past, and he suggested in 2019 if it was to happen, the only way to do so is to make the process a fun one.
So, while there is nothing currently in the pipeline, Fraser's return to Hollywood and how invested fans have been in The Mummy previously surely means that bringing the franchise back to life at some point must be considered. And because it's close to fifteen years since The Mummy: Tomb of the Dragon Emperor was released, it opens the door for a fresh approach and to see how the story can be mapped out because so much time has passed.