Horror movies are popular for a simple reason: we love the rush of adrenaline, and we feel relatively safe knowing that a clown with a hatchet isn't lurking outside our window.
If you want those kinds of thrills but don't want to leave your couch, there's an easy way to get them: turn off the lights and watch 10 of the scariest movies on Netflix right now.
To know the list of Top 10 Horror Movies on Netflix, scroll down and read the full article.
Top 10 Horror Movies on Netflix!
1. The Invitation
In this good horror movie starring Nathalie Emmanuel, a trip to England for a wedding turns into a fight for survival. Jon Pertwee, who used to play Doctor Who, is the father of co-star, Sean Pertwee.
2. The Boy
When a couple sends a babysitter to watch their beloved son, she is surprised to find that he is a porcelain doll named Brahms who is planning to kill. Rupert Evans, who was also in the movie, said that the doll was "like another castmate."
3. Blood Red Sky
This creepy and creative German-language horror movie has become one of Netflix's biggest hits. When a group of terrorists takes over a transatlantic flight, they are surprised to find that one woman will do anything to protect her son, even if it means letting out her vampire side.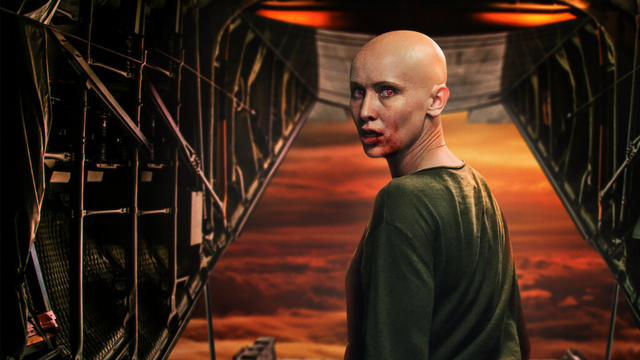 Director Peter Thorwarth said he thought about what he would do if he were a vampire flying toward the rising sun while on a transatlantic flight.
4. The Perfection
This scary thriller is about a cello prodigy (Allison Williams) who goes back to her old private school and finds her teacher (Steven Weber) with a new student.
It looks at the dark side of musical genius (Logan Browning). It's a jealousy triangle that gets more and more complicated from the first to the last frame. Williams and Browning played the cello most of the time on their own.
5. The Ritual
When four friends go hiking in the Swedish wilderness, they find that both natural and supernatural forces could make it hard for them to get back home.
David Bruckner, who directed this movie, has said that The Wicker Man, The Descent, and even Deliverance were important to him. If you like those movies, this might be the one for you.
6. Gerald's Game
Carla Gugino's weekend getaway with her husband turns into a scary fight for her life when he dies and she is left handcuffed to their bed. This movie based on Stephen King's book is one of the few that stays true to the book and keeps its psychological and physical scars.
For Gugino, though, it came at a price. The handcuffs she wore for weeks were so uncomfortable that director Mike Flanagan, who wanted to show solidarity with his actors, could only wear them for five minutes before giving up.
7. Hush
At a remote retreat, a masked intruder comes in and scares a Deaf writer named Kate Siegel. The intruder doesn't seem to want anything other than to scare her.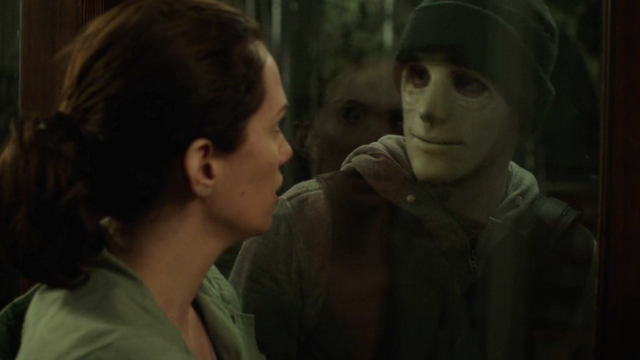 Stephen King liked the movie, and director Mike Flanagan would go on to adapt two more Stephen King stories, Doctor Sleep in 2019 and Gerald's Game.
8. Creep
This low-budget found-footage horror movie, starring Mark Duplass, is about a strange man named Josef who asks a videographer for help. As his strange behaviour gets worse, Josef seems to see his new employee more as a victim than as a worker.
Director Patrick Brice and Duplass first thought of it as a "dark comedy about two sad people making a connection" with the title Peachfuzz, but feedback from friends made them shoot more footage and go in a darker direction.
9. Apostle
Thomas Richardson goes to a remote island off the coast of Wales to find his kidnapped sister. When he gets there, he finds something much worse going on.
If you liked how Midsommar and The Wicker Man dealt with cults, Apostle by Gareth Evans should be next on your list.
Apostle, which stars Dan Stevens (Beauty and the Beast) and Lucy Boynton (Bohemian Rhapsody), has some of the most disturbing violence and just plain bad vibes, all of which are shown in a beautiful but chaotic way. Don't apply if you have a weak stomach.
10. Cam
Cam is a book by Isa Mazzei that tells the story of a successful camgirl named Alice "Lola Lola" Ackerman, who finds out that her web account has been taken over by a creepy double.
We're going to be honest here: On more than one level, it got under our skin.
Mazzei paints a dark picture of a world hidden in plain sight, based on her own experiences as a camgirl. Cam should be on the radar of every horror fan because it is very scary, well-shot, and has a story that will stay with you.
Must Read: The Top 10 Mobile Games in South Korea – Updated