The impact of Netflix's emphasis on original content is beginning to be felt in its film selection. There are many Netflix originals on the following list, but not enough to make up for all the classics that have fallen out of rotation in recent years.
Let's take a quick tour of the Netflix films that are currently the funniest. Again, for the purposes of these rankings, I'm considering both a film's hilarity and its production quality.
This means that some films that have received poor reviews but are incredibly funny may be ranked higher than those that have been praised by critics.
In this article, we will discuss the Top 10 Comedy Movies on Netflix. Scroll down and read the full article.
Top 10 Comedy Movies on Netflix.
1. The Nice Guys
Between Kiss Kiss, Bang Bang, and The Nice Guys, writer/director Shane Black has established himself as the undisputed king of tense neo-noir.
Private eye Holland March and fixer Jackson Healy team up to investigate the disappearance of a young woman in Shane Black's The Nice Guys, but it's all about how Black plays with genre conventions and film tropes to constantly subvert expectations.
2. You
Jonah Hill and Eddie Murphy star in Kenya Barris's hilarious family comedy You People. You People, co-written by Barris and Hill, brings humor to sensitive topics such as race and generational conflicts.
The cast of You People, including Julia Louis-Dreyfus, Nia Long, Lauren London, and David Duchovny, are the true standouts, bringing the humor themselves rather than relying on a cliched script.
3. Sorry to Bother You
Sorry to Bother You have so many ideas bursting out of every seam, so much ambition, and so much it needs to say, that it almost seems rude to say that the movie ends up careening out of control in a glorious way.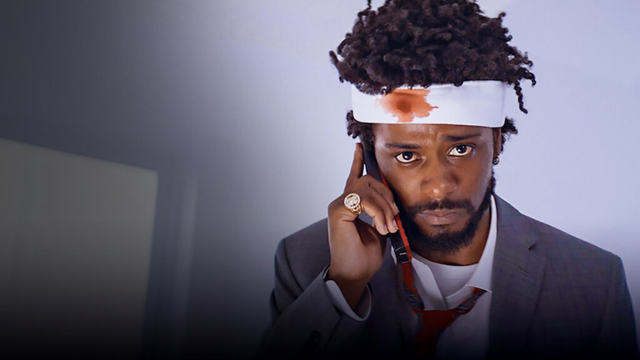 This is rapper and producer Boots Riley's first movie, and in every way—good, bad, amazing, or silly—it looks like he didn't know if he'd ever be able to make another one, so he put all of his ideas into this one.
4. 21 Jump Street
Despite everything, 21 Jump Street, a movie based on a Fox TV show that is mostly remembered for helping Johnny Depp get his start and briefly reminding everyone that Dom DeLuise had a son, is a very fun and often funny movie.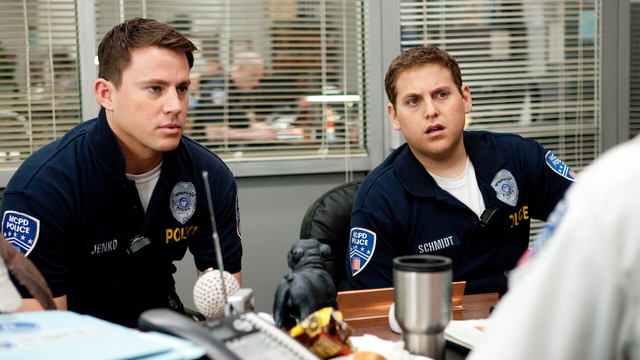 The main idea hasn't changed. Two police officers who look young and, since this is a comedy, are spectacularly bad at their jobs are put in charge of a special unit that sends undercover agents into schools to stop illegal activity.
5. Hunt for the Wilderpeople
Bella's first meeting with Ricky, the new foster child she has agreed to take in, doesn't make her feel good, especially when she makes bad jokes about his size.
On the other hand, child services worker Paula paints Ricky as a wild child who can't be controlled. This makes one fear that the child will walk all over this mother, who may be in over her head. But Bella's kindness wears him down.
6. Moxie 
Amy Poehler, who also stars in the movie, directs Moxie, which is based on the book by Jennifer Mathieu. The movie also stars Hadley Robinson, Lauren Tsai, and Alycia Pascual-Pena. Robinson plays Vivian, a shy teen who, after hearing stories about her rebellious mother, starts an anonymous protest against sexism at her school with the help of her friends.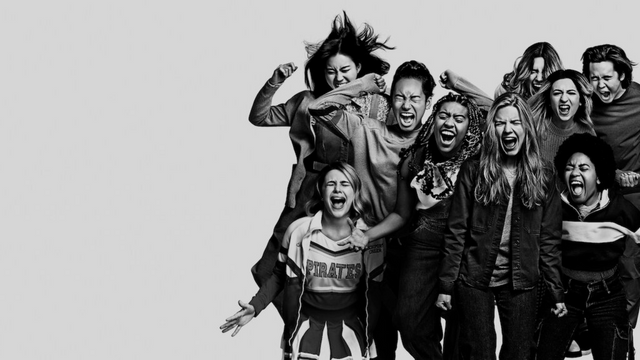 As a director, Poehler's point of view is clear, which lets the script by Tamara Chestna and Dylan Meyer do the talking. Along with a talented young cast and a cute love story, the best thing about Moxie is its uplifting message, which makes it perfect for teenagers.
Read More: Who Are The Top 10 Strongest Dragon Ball Characters?
7. The Bad Guys
The Bad Guys is a pleasant surprise that stands out among other animated movies. It is a comedy that is also a heist movie, and it has some of the best visuals of the year. The Bad Guys is about a group of thieves led by Mr. Wolf, whose voice is done by Sam Rockwell.
"The Bad Guys" like to steal things with a lot at stake. When the gang gets caught, they have to go to rehab. Most of them shrug it off, but Mr. Wolf thinks about how it might be possible to change and how being good might be just as fun as being bad.
8. Do Revenge
Do Revenge is one of Netflix's newer movies. It came out on September 16, and it's a black teen comedy like Jawbreaker and Cruel Intentions, but it's for Gen Z. When Drea's boyfriend sends intimate photos of her to everyone at their prestigious high school, she promises to make his life a living hell.
She meets Eleanor, a new student who has never been able to get over the horrible rumor that she is a predator. This rumor was spread by a classmate years ago. They decide to copy what Hitchcock and Highsmith did and get back at each other.
Read More: List of Top 10 Horror Movies on Netflix!
9. The Mitchells vs. the Machines
The Mitchells vs. the Machines is without a doubt one of the best-animated family comedies you've ever seen. The movie was made by Sony Pictures Animation, which also made Spider-Man: Into the Spider-Verse.
It's about a father and daughter who are having trouble getting along. The father decides that the family should take a road trip to send the daughter off to college, where she's studying to be a filmmaker. The robot apocalypse happens along the way, forcing them to work together to get through.
10. The Addams Family
If you want to cheer up with a scary movie, go see The Addams Family right away. Heck, just listen to the song's catchy tune and snap twice. The Addams Family is a family-friendly piece of fun based on the classic macabre family created by cartoonist Charles Addams.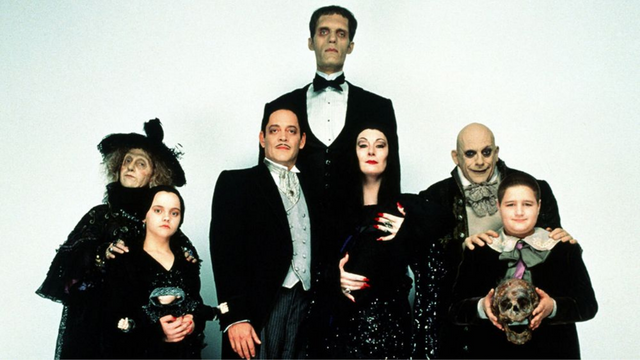 Its Halloween-like style is worn by Anjelica Huston like a fierce Anjelica Huston lewk. Barry Sonnenfeld's first time directing is here, and he pulls out all the stops, filming everything so perfectly that it looks like a live-action cartoon.
To read more Top 10 related articles, Please visit our website Crossover99.com
Must Read: Let's Find Out Top 10 Space Movies on Netflix!