Who is Tao Zraf: The first season of Drink Masters, which recently debuted on Netflix, has some of the top mixologists competing against one another in various tasks. Only three of the 12 contestants advanced to the final round. Tao Zrafi is one of those people.
Summary of Drink Masters!
Twelve of the most creative mixologists in the world compete in a series of high-stakes cocktail challenges for the chance to take home a life-altering prize and the title of The Ultimate Drink Master.
Tao is a mixologist with experience who is from Montreal, Canada. The judges praised him for adding a unique touch to the drinks he served. Tao revealed that his two passions in the show's finale were cocktails and travel.
Read More: Who Is Max In Dance 100? The Challenges and Triumphs of Max on Dance 100!
Drink Masters' Tunisian-born Tao Zrafi Immigrated to Canada at 20
Tao decided at a young age that he wanted to be an interior designer and, at the age of 20, he immigrated to Canada from Tunisia. Tao started working as a bartender to make a livelihood.
The Cinemaholic reported that Tao didn't drink till he was 23 years old. He quickly realized that he loved mixology and that it was what he wanted to do for a job. He then decided to change his career path and follow his actual love.
Tao stated during his appearance on Drink Masters that he demanded perfection from everything he produced. Tao didn't finish last in any of the episodes, but he also didn't consistently wow the judges. But he made it to the championship round alongside two other mixologists thanks to his consistent line of excellent drinks.
The competition's finalists were required to create a three-course menu of exceptional personal cocktails that would astound the judges. Tao took chances and infused his drinks with his unique touches. He served the judges several drinks, including one he called a Night in Tunisia. Regrettably, it wasn't sufficient to win him the title. He finished as the Netflix series' third runner-up.
Tao has worked as a bartender throughout Canada. The Cinemaholic claims that the Drink Masters competitor has competed in other bartending events to hone his abilities.
When COVID-19 struck, Tao started working as a consultant in the bartending industry. After the lockdowns and other restrictions ended, he opened pop-up shops. Tao is a global wanderer and a fashion icon, according to his Instagram account. Fans can view the nations and cities he has visited in his highlights. India, Tunisia, New York, Columbia, Australia, Bali, and Istanbul are on the list.
On Instagram, where he has over 2,200 followers, he frequently shares updates on his newest mixes and travel logs.
Read More: Who is Elia Kane in The Mandalorian?
Where Can We Watch Drink Masters Season 1?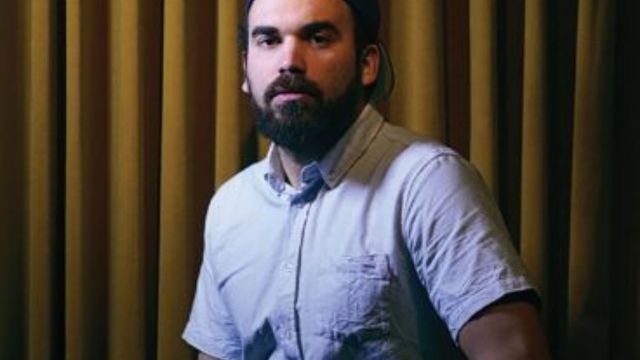 Netflix is the only streaming platform where viewers can see all of the episodes of Drink Masters season 1. In contrast to other reality shows that adhere to cliched cliches and patterns, it is invigorating to watch. Additionally, viewers are given fun cocktail recipes.
Where is Tao From Drink Masters?
The moniker "Genderless Fashion Icon" appears in the Instagram bio of Montreal-based cocktail consultant Tao. Tao's attention to aesthetic aspects is evident throughout the series, not just in the drinks but also in the physical clothing. 
Is Drink Masters Canadian?
With Drink Masters, a reality series from Canada that will premiere on Netflix on October 28, the bar and spirits industries are about to get shaken up as competitive mixologists infuse and combine their liquid art to produce innovative interpretations on classic drinks.
Conclusion
Tao made the decision to gain as much experience as he could after realizing his affinity for bartending and mixology, according to sources. So, to get better, he worked in several bars around Canada and the US and even participated in a few tournaments. With time, he managed to establish himself in the field and even started to appear in several magazines.
The COVID-19 pandemic, however, had other ideas, as establishments across North America were forced to close. Tao, however, didn't give up and began to work as a consultant in the bartending sector. Once the limits were loosened, he even established pop-up kiosks, which raised his fame. Tao, a self-described "Genderless Fashion Icon," is currently a resident of Montreal, Canada.
Tao remarked that he enjoys traveling and wouldn't mind using his skills as a traveling bartender in various locations. Furthermore, he owns and operates his own pub called Funk Populaire, where he says he exclusively serves "Weird Things." Tao's ascent to fame has been nothing short of inspirational, and since the Tunisian native revealed that he is "working on the next big thing," we would like to wish him the best of luck in that endeavor.