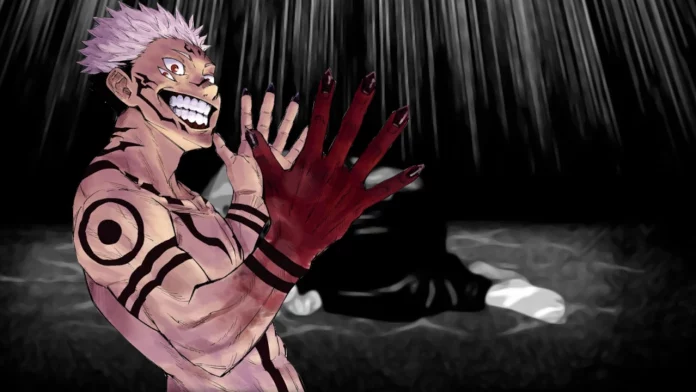 Jujutsu Kaisen Chapter 220: After Sukuna and Yorozu's fight ended in the last issue, it looks like Megumi Fushiguro has reached the bottom of the pit. Fans are now eagerly waiting for spoilers to see if there are any signs that he will live and come back.
Jujutsu Kaisen chapter 220 has spoilers can be checked below. Fans can at least rest easy now that they know for sure when the highly anticipated sequel will come out.
Follow along as this piece breaks down everything we know about the release of Jujutsu Kaisen chapter 220 and makes guesses about what to expect.
Megumi is expected to be lost for good in Jujutsu Kaisen chapter 220 before the story shifts to Yuji and his friends.
Jujutsu Kaisen Chapter 220 Release Date
Jujutsu Kaisen Chapter 220 will come out on Monday, April 17 at 12:00 am JST. Some foreign readers will be able to read the issue on Sunday, April 16, 2023, while others, like Japanese readers at home, won't be able to read it until very early on Monday, April 17, 2023.
Fans can read the issue on approved websites and apps, such as Viz Media, Shueisha's MANGAPlus, and Shonen Jump+. Since the first two sites are free, fans can use them to read the first and last three issues of a series. The last one is a paid service that gives fans the chance to read a whole series.
The chapter will come out at the following times in the following time zones:
Pacific Standard Time: 8:00 am, Sunday, April 16
Eastern Standard Time: 11:00 am, Sunday, April 16
Greenwich Mean Time: 3:00 pm, Sunday, April 16
Central European Time: 4:00 pm, Sunday, April 16
Indian Standard Time: 8:30 pm, Sunday, April 16
Philippine Standard Time: 11:00 pm, Sunday, April 16
Japanese Standard Time: 12:00 am, Monday, April 17
Australia Central Standard Time: 12:30 am, Monday, April 17
Also Read: Jujutsu Kaisen Season 2 Set to Haunt Screens in July 2023! The Curse Continues!
Jujutsu Kaisen

Chapter 219 Recap
The first part of Jujutsu Kaisen chapter 219 took place in the Heian era. Sukuna and Yorozu met for the first time in this flashback. Fans also got to see Sukuna's original body in its entirety.
Yorozu ran over to Sukuna as soon as she saw him so she could tell him she loved him. She would have done so, but Uraume cut her throat and killed her before she could.
The issue then went back to the present, where it was shown that Yorozu had made a "Perfect Sphere" and turned on her "Threefold Affliction" Domain Expansion. She asked Sukuna why he wasn't using his own Domain Expansion, saying that she was sure he would die if she attacked him with her Domain active.
Then, Sukuna called on Mahoraga, who broke through the Perfect Sphere and struck Yorozu. Yorozu was glad that Sukuna killed him, and it looked like she made something for him to use with her Cursed Technique. But fans couldn't figure out what it was.
Megumi Fushiguro fell into the darkness at the end of the issue, which seemed to show that he may be lost to Sukuna's power for good.
Jujutsu Kaisen Chapter 220

Spoilers and Raw Scans
Spoilers for Jujutsu Kaisen chapter 220 say that it starts in a different part of the story than the last chapter, with Kenjaku talking to Kogane about stopping new people from joining the Culling game.
Kogane says no to the idea because it goes against Rule 7 of the Culling Game, which says that no rule can be added that goes against the fact that the game will always be played. But Kenjaku puts pressure on Kogane and adds a new rule that says no new players can join the game.
As the story goes on, Kenjaku talks about the value of Joukai, a Pure Barrier that stops curses from being born, and the four main Joukais that make the barrier technique more accurate. He also says that the Culling Game is a Bonkai, which is a stronger barrier than a Joukai. Tengen's Joukai walls were used as a base to make the Bonkai.
Kenjaku's plan is to combine Joukai and Tengen. He also changes the rules of the Culling game so that it will end when everyone except Goo and Megumi is gone.
As Ui Ui and Maki talk about Kenjaku's plan, the chapter takes a different turn. Maki asks Ui Ui if killing Sukuna and Kenjaku will end the Culling game. Also, it turns out that Hana Kurusu, also known as the Angel, is still alive.
Amai saved her, and Shoko is treating her injuries. Hana, on the other hand, can't fight anymore, and she tells Kenjaku why she joined his plan in the first place.
Must Read: Blue Lock Chapter 215 Release Date Finally Unveiled! Blue Lock Fans Rejoice!
Spoilers for Jujutsu Kaisen chapter 220 show that Yuji and Amai think about what they did, and Yuji thanks Amai for saving Hana. Even though Sukuna isn't inside him, Yuji is still sure of his ability to fight, since Sukuna never helped him in the first place.
Yuji also finds out from Shoko that the cursed energy of Sukuna has made him like a cursed item. Yuji is now sure that he will beat Sukuna no matter what.
Choso gives Yuji a report about the Prison Realm, where everyone has gathered, as the Jujutsu Kaisen chapter 220 leaks come to an end. Yuji says that he has several ideas to save Megumi, and the scene ends with Shoko remembering what Gojo said about not being alone anymore.
Shoko wants Gojo to come back because the room is full of people who want to help her. This sets up an epic battle.