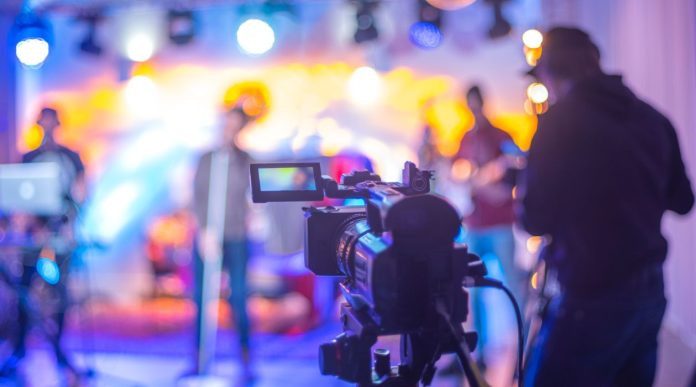 The most successful TV shows almost always have offshoots, called "spinoffs". Sometimes, they are successful and take on a life of their own, while other times they fizzle out in a couple of episodes, summarily disappearing from the screens. But there are some shows that are so full of innovative ideas and lore that they can generate several spinoffs, either centered around popular characters or different stories to be told in the same universe. Let's take a look at some of them today.
Game of Thrones (1 spinoff, several more in the works)
The HBO adaptation of George R. R. Martin's "A Song of Ice and Fire" was arguably the most ambitious TV show created up to that point, with a massive budget and incredible attention to detail. Of course, except for the final season, but that's a story for another day. Martin's universe had the potential to expand in pretty much every other media – although the makers still owe us the GoT RTS we deserve. But at least there's an online slot machine based on the series, which you can try for yourself if you visit Gamble Online Australia today.
So far, the Game of Thrones series has one spinoff, House of the Dragon, which is pretty successful. But HBO plans to launch several more, with the next one built around Kit Harington's Jon Snow and his adventures beyond the Wall. Besides, there are reportedly several other GoT spinoffs in development, including The Sea Snake (focusing on Corlys Velaryon), Ten Thousand Ships (a prequel series focused on the founding of Dorne), and even The Tales of Dunk and Egg, based on a series of novellas by Martin, about an unusually tall knight and his squire destined to become a king.
JAG (1 spinoff, 3 spinoffs of the spinoff)
Donald P. Bellisario gave the world quite a few iconic series, including Magnum PI with Tom Selleck in the title role, Battlestar Galactica, Kojak with the legendary Telly Savalas, and Quantum Leap, among others. Between so much action and so many fantastic adventures, though, he also created a more down-to-earth series about the US Navy's Judge Advocate General – the series called JAG, a legal and procedural drama about a team of Navy investigators, prosecutors, and defense attorneys in one. The series was on air for 10 seasons.
In season 8 of the series, JAG introduced a team of Navy investigators led by Leroy Jethro Gibbs (Mark Harmon) working for the NCIS – an organization akin to the FBI, investigating military matters that the civilian authorities have no jurisdiction over. This has spawned a series with the same name that was insanely successful – since its premiere in 2003, it has aired 20 seasons with 454 episodes (so far), with one more season in the works. And a number of spinoffs.
NCIS currently has four regional spinoffs: NCIS Los Angeles, NCIS New Orleans, NCIS: Hawaiʻi, and NCIS: Sydney which will air sometime this year.
CSI: Crime Scene Investigation (4 spinoffs)
When it comes to well-known, long-running TV series, CSI is one of the most famous of them all. Created by Anthony E. Zuiker and first broadcast in 2000, the series follows a team of forensic analysts solving crimes following clues, based on scientific analysis – with the occasional use of firearms, of course. CSI was on air for 15 seasons and 337 episodes and has concluded in 2015.
Over the years, CSI has spawned four spinoffs. Some of them were truly successful, like CSI: Miami starring the iconic David Caruso, and CSI: New York starring Gary Sinise. Others, not so much – CSI Cyber only ran for two seasons, being canceled in 2016. The latest entry in the franchise is CSI: Vegas, a follow-up for the original series, that has recently been renewed for a third season.
Arrow (6 spinoffs)
Aside from Batman and Superman, there are many heroes in the shared DC universe, many of them with no superpowers at all. One of them is the Green Arrow, who – after spending a few years on a supposedly uninhabited island called Lian Yu returns to Starling City with a newfound sense of morality, and begins cleansing it of corruption and crime as a masked vigilante with a bow and arrow as his weapon of choice. Arrow had its premiere on The CW in 2012 and has been on the air for 8 seasons, with a total of 170 episodes.
You could argue that the other series in the Arrowverse are not exactly spinoffs but simply exist in the same shared universe. Still, considering that all of them were released after Arrow, and most of them have their backdoor pilots in the series, they still count.
The Flash made his debut in Arrow in a sort of backdoor pilot but later received his own fully-fledged pilot episode. The series takes place in Central City, not too far from Star City, and Barry Allen often visits his friend Green Arrow for some advice on how to be a superhero. The same goes for Supergirl, Black Lightning, and Batwoman, with The Legends of Tomorrow collecting heroes… or better said, Legends, from both The Flash, Arrow, and later from Constantine, not to mention the numerous Supermen and Supergirls showing up in the many crossovers. Finally, there are two animated web series in the universe, The Vixen, and Freedom Fighters: The Ray.
Star Trek (8 or 11 spinoffs)
Finally, here is one of the most successful TV series in history, with the largest number of spinoffs, motion pictures, reboots, and everything in between: Star Trek.
Gene Roddenberry's brainchild hit the screens for the first time in 1966, after the original pilot was deemed too progressive for the times. After just three seasons, the original series was canceled but was reborn from its ashes in the 1970s, leading to the release of a feature-length film, Star Trek: The Motion Picture. This was followed by five more, featuring the original crew.
This led to the release of the first TV spinoff, Star Trek: The Next Generation. Although it did have its issues, TNG was a resounding success, leading to the emergence of two spinoffs: Deep Space 9 and Voyager, and later to a prequel series Star Trek: Enterprise.
The franchise was mostly silent in the early 2000s – that until it was resurrected by J. J. Abrams' "Star Trek" feature film reboot in 2009. Its success led to the second resurrection of the series, with Discovery being launched in 2017, Lower Decks in 2020, Prodigy in 2021, and Strange New Worlds in 2022. And there's at least one more feature film, and hopefully a brand new series, in the works.
And why do we say "8 or 11" spinoffs? Well, some consider Star Trek: Picard to be a spinoff series, while others see it as a conclusion to The Next Generation. Also, the opinions are divided when it comes to Discovery and Strange New Worlds, whether they are spinoffs or a reboot of the series. Whichever the case, the series' fans all over the world are grateful to have them.
In conclusion
pinoffs have become a common phenomenon in the world of TV shows. Some series have proved to be so popular that they have spawned multiple spinoffs, allowing viewers to delve deeper into the universe and explore different characters and storylines. Whether it's Game of Thrones, JAG, CSI, Arrow, or Star Trek, these franchises have captivated audiences and inspired a range of spinoffs that have kept fans engaged and entertained. Who knows what the future holds for these and other TV shows? We can only wait and see what exciting new spinoffs will emerge in the years to come.