The fantasy drama series The Witcher is based on the books by Andrzej Sapkowski and the games by CD Projekt Red. It follows the experiences of Geralt of Rivia, a monster hunter who gets involved with a powerful sorceress named Yennefer, and a young princess named Cirilla who has a mysterious future. But Who Will Play Princess Cirilla in The Witcher Season 3? Let's find out in this article.
Who Will Play Princess Cirilla in The Witcher Season 3?
Freya Allan, a British actor who was born in 2001, plays Princess Cirilla. In 2017, she made her first movie, a short called "Bluebird." She was also in Into the Badlands, The War of the Worlds, and Gunpowder Milkshake, among other things.
When was Freya Allan First Appearing as Princess Cirilla In The Witcher Season 3?
Princess Cirilla, or Ciri for short, first showed up in the first episode of season 1. She was presented as Queen Calanthe of Cintra's granddaughter. When the Nilfgaardian Empire invaded her land, she had to leave because they were after her for unknown reasons.
Because of the Law of Surprise, she spent most of the season trying to find Geralt. In the last show of season 1, she finally met him, and they hugged. In season 2, Ciri went with Geralt to the home of the witchers, Kaer Morhen, where she learned to become one of them.
She also learned more about her magical skills and her link to the Elder Blood, a powerful gene that runs in her family. She also had to deal with threats like the Wild Hunt, a group of spectral riders who wanted to catch her, and Rience, a mage who worked for a mysterious master.
What We Know About Freya Allan? 
Freya Allan is a rising star whose role as Ciri has brought her a lot of attention and praise. She has said that she loves playing Ciri because she is a strong, complicated character who goes through a lot of changes and difficulties.
She has also said that she likes working with Geralt (Henry Cavill) and Yennefer (Anya Chalotra). She thinks of them as her teachers and her friends.
Freya Allan has also said that in order to play Ciri, she had to do a lot of physical training and planning. She had to figure out how to ride a horse, use a sword, and do tricks. To look like Ciri in the books and games, she also had to dye her hair ash gray.
How Good Will She Play Her Role?
Freya Allan has said that when she plays Ciri, she tries to be as real and true as possible. She has read books and played games to learn about Ciri and who she is. She has also worked closely with Ciri's character arc director, Lauren S. Hissrich, and the writers.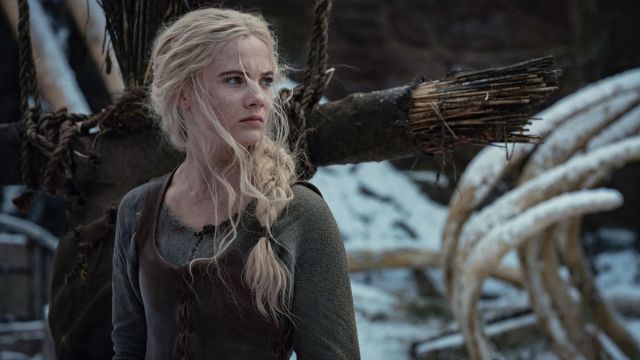 Freya Allan will play Ciri again in season 3 when she goes on a new trip with Geralt and Yennefer. EW1 says that in season 3, Ciri will be more in charge of her own life and become more strong and independent.
She will also have to deal with new dangers and enemies, like her biological father, Emhyr var Emreis, who is also the emperor of Nilfgaard, and the Deathless Mother, an old evil force that controls her. She will also meet new friends, like Christelle Elwin, who will play Mistle, a love interest from the books.
Must Read: A Major Twist by The Witcher Season 3 Merch!