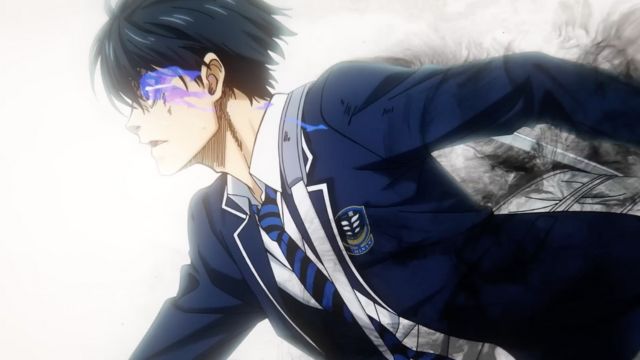 Blue Lock Season 2: The famous anime series Blue Lock is based on the manga of the same name, which was written by Muneyuki Kaneshiro and Yusuke Nomura. Yoichi Isagi is a high school soccer player who joins a strange project called Blue Lock.
He and 299 other strikers fight in a locked building to see who can score the most goals in Japan. The series combines intense sports action with psychological drama as the players face different obstacles and rivals on their way to glory.
From September 2022 to March 2023, 11 books of the manga were shown on TV as the first season of Blue Lock. At the end of the season, Isagi and his team went up against the International Five, a group of the best players from all over the world.
Fans didn't know what would happen next or if Isagi would be able to get through his biggest problem yet.
We won't have to wait too long for more Blue Lock because the second season and a spin-off movie have already been confirmed. Here is all the information you need about season 2 of Blue Lock and the movie.
Blue Lock Season 2 Renewal Status!
Blue Lock season 2 and a spin-off movie called Blue Lock: Episode Nagi were both announced right after the end of season one. The news was also shared at AnimeJapan 2023, which is one of Japan's biggest anime conventions.
Blue Lock Season 2 Release Date!
We don't know for sure when season 2 of Blue Lock will come out, but we can make a good guess based on the amount of information we have and the plan for making it.
Since the first season covered about half of the comics chapters that are currently out, there is enough material for a second season.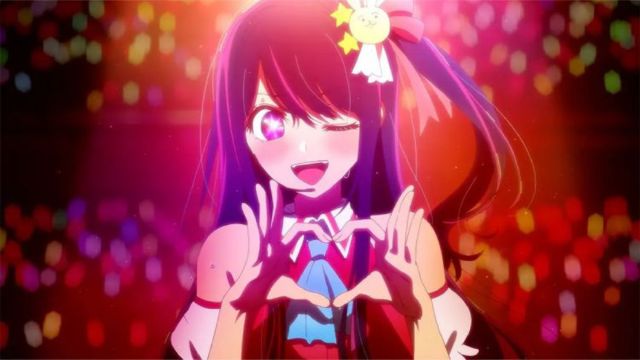 But drawing takes time and work, so we shouldn't expect the second season to come out soon. A conservative estimate would say that it won't happen until at least fall 2024.
When it comes to the movie, there is even less information. We have no idea how long it will be or when it will start.
But since it's based on a spin-off novel that's already finished, it could come out before the second season. Sometime in 2024 could be a possible release window.
What Could be the Storyline of Blue Lock Season 2?
The second season of Blue Lock will pick up where the first one left off, following Isagi and his team as they participate in the Third Selection of the project. In The Third Selection, the leftover players are split into four teams, Z, S, V, and W.
Each team is led by a leader who is thought to be one of the best strikers in Japan. Rin Itoshi leads Team Z, Jyubei Aryu leads Team S, Seishiro Nagi leads Team V, and Rensuke Kunigami leads Team W.
The teams will play each other in a round-robin style, and the two best teams will move on to the final round. The International Five are waiting at the top of Blue Lock for the final game, which is a match between the two best teams and the International Five.
Jinpachi Ego, who is in charge of Blue Lock, has been watching the International Five for a while. They are thought to be some of the best strikers in the world, and they have been working in secret to beat Japan's national team.
Shidou Reo is from Brazil, Karasu Noah is from Germany, Oliver King is from England, Leo Messi is from Argentina, and Cristiano Ronaldo is from Portugal.
Some new people who will be important to the story will also be introduced in the second season. Some of them are Aoshi Tokimitsu, a clever player who joins Team Z, Hyoma Chigiri, a fast player who joins Team S, Shouei Barou, a strong player who joins Team V, and Meguru Bachira, a mysterious player who joins Team W.
Nagi Seishiro, one of Isagi's coworkers and close friends will be the main character of the spin-off movie.
Nagi is a lazy but skilled player who has a unique way of using his words and actions to make his opponents feel how he wants them to.
The movie will show the events of the first season from Nagi's point of view, as well as his past and what drives him.
Blue Lock Season 2 Cast and Character!
Most of the voice actors from the first season of Blue Lock are expected to be back for season 2, along with some new ones. So far, the following people have been cast:
| Character | Japanese Voice Actor | English Voice Actor |
| --- | --- | --- |
| Yoichi Isagi | Kazuki Ura | Ricco Fajardo |
| Meguru Bachira | Kaito Tasuku | Drew Breedlove |
| Jinpachi Ego | Hiroshi Kamiya | Derick Snow |
| Seishiro Nagi | Nobunaga Shimazaki | Bryson Baugus |
| Shouei Barou | Junichi Suwabe | Matthew David Rudd |
| Hyoma Chigiri | Soma Saito | Aaron Dismuke |
| Rin Itoshi | Kouki Uchiyama | Matt Shipman |
| Jyubei Aryu | Katsuyuki Konishi | Bradley Gareth |
| Aoshi Tokimitsu | Shinnosuke Tachibana | Jordan Dash Cruz |
| Rensuke Kunigami | Yuuki Ono | Alex Hom |
We can also expect some new voice actors to join the cast for some of the new characters that will be presented in season 2. If you like this Anime you will Also like Queenmaker Season 2 and Rent a Girlfriend Season 3
Conclusion
Blue Lock is one of the most exciting anime shows of recent years. Its exciting story and lively characters give a new spin to sports anime. Fans of both soccer and anime will enjoy seeing Isagi and his rivals grow and fight in this high-stakes project. Blue Lock fans have a lot to look forward to in the near future. Season 2 and a movie are on the way.