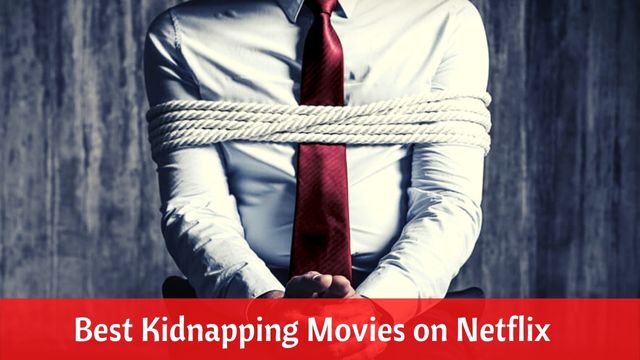 Ludovico Di Martino's Italian kidnapping thriller The Beast has been one of Netflix's most popular films since its release on November 27, 2020. Leonida Riva (Fabrizio Gifuni), a hardened Italian soldier whose violent lifestyle has alienated him from his family, stars in this action-packed crime thriller.
When Leonida's daughter is kidnapped, the trained fighter does everything he can to find the one he loves and reclaim his family's honor.
The Beast has received mixed reviews from critics and audiences alike, despite its success on Netflix. Here are some more kidnapping thrillers from the big screen.
1. The Silence Of The Lambs (1991)
Jonathan Demme's The Silence of the Lambs is an unrivaled kidnap thriller, having won Best Picture, Actor, Actress, Director, and Screenplay.
While much of the plot revolves around rookie FBI Agent Clarice Starling (Jodie Foster) questioning Hannibal Lecter (Anthony Hopkins), she only does so to assist in the identification and location of Buffalo Bill (Ted Levine).
Bill is a violent kidnapper and serial killer who is holding Catherine Martin, the daughter of a senator, captive on the east coast. The picture is only the third feature film in Hollywood history to win all five major awards.
2. Oldboy (2003)
Chan-wook Park's Oldboy, currently ranked #67 on IMDB's Top 250 Movies, is one of the best films of the previous 20 years, regardless of genre. The ultra-violent vengeance story follows an abducted man who is liberated 15 years after being kidnapped and given five days to discover his kidnapper.
Oh Dae-su (Choi Min-sik) endures 15 years in a prison-like environment after being kidnapped in 1988. Oh Dae-su goes on a savage rampage of astounding proportions after he is suddenly liberated and given a short time to avenge his captor.
3. High And Low (1963)
With his 1963 film High and Low, Akira Kurosawa, a Japanese master of cinema, created one of the first great kidnapping thrillers of all time. The picture is currently ranked #82 on IMDB's Top 250 and has inspired a slew of imitators.
The film follows a shoe company CEO whose chauffeur's son is abruptly taken from his opulent home in Japan while entertaining some visitors. The kidnappers try to extort money from the businessman, and he must choose between helping his employee's son as if he were his own or allowing him to be hurt.
4. Fargo (1996)
Joel and Ethan Coen's inept kidnapping plot in Fargo, which won Finest Actress and Original Screenplay at the 1997 Academy Awards, remains one of the all-time best.
When inept car salesman Jerry Lundergaard devises a rash plan to have his wife kidnapped in order to extort money from her wealthy father, his scheme backfires spectacularly. Jerry not only hires more unskilled kidnappers than himself but he is also pursued by pregnant Police Chief Marge Gunderson (McDormand).
5. Prisoners (2013)
Denis Villeneuve's superb 2013 kidnap mystery Prisoners presently ranks #196 on IMDB's Top 250, garnering Roger Deakins an Oscar nomination for Best Cinematography.
Hugh Jackman plays Dover Keller, a blue-collar Pennsylvania worker whose young daughter and a close friend are kidnapped on Thanksgiving in broad open.
The case is entrusted to Detective Loki (Jake Gyllenhaal), but Dover takes matters into his own hands when no answers are forthcoming.
6. Don't Breathe (2016)
Don't Breathe by Fede Alvarez is a gripping kidnapping thriller since it doesn't give anything away in the first half. What begins as a home invasion robbery film quickly devolves into a heinous kidnapping story.
When a group of young crooks in Detroit decides to steal money from a blind war veteran, they have no idea how skilled the veteran is at navigating his own booby-trapped home.
Read More Top 10 Best Thriller Movies of 2022: Have You Watched True-Crime Movies So Far?
Worse, when the three enter the man's basement, they discover he's been holding a young lady captive in a twisted plot to avenge the murder of his own daughter, which he blames on the abducted woman.
7. You Were Never Really Here (2017)
You Were Never Really Here, directed by Lynne Ramsay, is a powerful character study that turns the kidnapping subgenre on its head. Joaquin Phoenix plays Joe, a PTSD-affected Gulf War veteran who returns home and carves out a career for himself by brutally tracking down kidnappers.
Joe's new assignment begins when he is recruited to track down Nina, the 13-year-old daughter of a prominent senator. Joe visits the nastiest corners of the city, confronting his own issues by smashing grown male captors who prey on female teenage kidnapped victims, with few leads to go on.
Read More The Best Comedies on HBO Max: Have You Watched 20th Century Terrific Comedy Yet?
8. Misery (1990)
Following her horrifying performance in Rob Reiner's brilliant adaptation of the famous Stephen King novel Misery, Kathy Bates earned a well-deserved Oscar for Best Leading Actress.
In the film, Bates portrays Annie Wilkes, a dedicated follower of bestselling author Paul Sheldon (James Caan). Annie brings Paul home after rescuing him from a snowy vehicle accident, nurses him back to health, and urges him to start working on his new novel.
Annie's obsession, on the other hand, quickly descends into madness as she begins to physically punish Paul for her own sick delight.
9. All The Money In The World (2017)
All the Money in the World, directed by Ridley Scott, is based on the true story of billionaire oilman J. Paul Getty (Christopher Plummer), whose 16-year-old grandson was abducted and held for ransom in Rome in 1973.
Gail (Michelle Williams), the kidnapped boy's mother, does everything she can to persuade her father, Getty, to fulfill the kidnappers' ransom demands. Despite being the richest man in the world at the time, Getty is too greedy to part with his own money, but he gradually sees the value in saving his cherished grandson.
10. Taken (2008)
Taken must be featured on the list of top kidnap thrillers since it generated two sequels and cemented Liam Neeson's late-career run as the go-to vengeful action star.
Former CIA Agent Brian Mills (Neeson) goes on a ballistic revenge expedition throughout Europe, where he violently exhibits the special set of talents he's learned during his time in the agency when his estranged adolescent daughter Kim (Maggie Grace) returns.
While not extremely original, the subgenre's execution, combined with Neeson's performance, elevates it to the top of the list.
Read More The 7 Best Sci-Fi Movies on HBO Max: Let Discover A Dizzying Array of Options in 2022!