English actor Benjamin John "Ben" Whishaw was born on October 14, 1980. He received his training at the Royal Academy of Dramatic Art.
The television series Nathan Barley, Criminal Justice, The Hour, and London Spy; as well as his roles in those shows and the films Perfume: The Story of a Murderer (2006), I'm Not There (2007), Bright Star (2009), Brideshead Revisited (2008), Cloud Atlas (2012), The Lobster (2015), and Suffragette are what made Whishaw famous.
In addition, he has portrayed Q in every James Bond movie since Skyfall (2012) and provided Paddington Bear's voice in the 2014 movie Paddington.
Is Ben Whishaw Gay?
In a recent interview, actor Ben Whishaw discussed the issue of straight actors portraying gay roles.
Whishaw noted in an interview with The Guardian that he "[knew] the questions" around straight actors portraying gay roles and added that "conversation" and "listening to each other" about the issues were more crucial than disagreement.
He praised Eddie Redmayne's portrayal of trans pioneer Lili Elbe in The Danish Girl, saying, "I think Eddie did a fantastic job." In the movie, Whishaw played a supporting part.
And it's finished, he continued. Future movies will have characters who have had those experiences in the position. Why shouldn't someone who truly understands the character to be given a part like that? That has my support.
I occasionally have the same thoughts regarding heterosexual actors playing homosexual roles. If in my subjective opinion, the performance is not accurate, I will be critical.
My reaction might be, "I don't believe you!" And any hesitation or lack of sincerity, no matter how slight, will prevent me from fully engaging with the narrative. I can therefore understand these queries.
"I don't think it needs to be that way, but I feel like we might end up battling over these black-and-white issues and become quite polarized over these concerns. Have a conversation! There may be conflict! There may be several viewpoints!
"I enjoy conflicting things," he said in conclusion. Ambiguity. And if we look, if anyone takes a moment to look within themselves about how they are thinking or feeling on a subject, they will right away find a variety of inconsistent things. I, therefore, support listening to one another.
In the last three James Bond movies, Whishaw played the tech wizard Q. He has previously stated that he would prefer a gay actor to take on the role of 007.
The actor, who appeared in the most recent movie No Time To Die, made his Bond debut in 2012's Skyfall, opposite Daniel Craig.
Whishaw thinks that employing a gay actor for the role would be "quite an incredible thing" now that Craig has left the franchise and a replacement must be sought.
He said to Attitude, "Of sure, I would like to see that. "I genuinely think that we should be striving toward a society where anyone can play anything, and it would be extremely exciting if someone's sexual orientation didn't matter to take on a part like this," the author says.
"I think that would be great progress," he continued. But we'll just have to wait and see where things go. We'll see, but I'm shocked at how much has changed in the previous five or six years.
How Did Ben Whishaw and Mark Bradshaw Meet?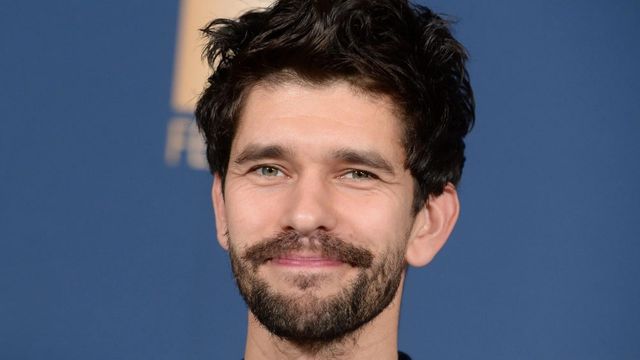 In 2009, the 41-year-old actor who provides the voice of Paddington Bear met the 39-year-old composer Mark Bradshaw on the set of Ben's film Bright Star, for which Mark had composed the score.
They eventually joined a civil partnership in 2012 at a ceremony in Sydney, and ever since then, they have made a concerted effort to keep their relationship out of the public eye as much as possible.
Was Ben Whishaw in Doctor Who?
After stating that he did not attend an audition for the role of the Doctor, Ben is no longer eligible to be considered for the position.
There has been a great lot of conjecture about who would succeed Jodie Whittaker as the incarnation of the famous character when it regenerates in the spring, and now we know that it will not be Ben.
There has also been a great deal of speculation about who might succeed Jodie Whittaker. The actor attempted to be as clear as possible when he made his declaration to the host, Lorraine Kelly, saying, "I'm not Doctor Who.
Are Ben Whishaw and Mark Bradshaw Still Together?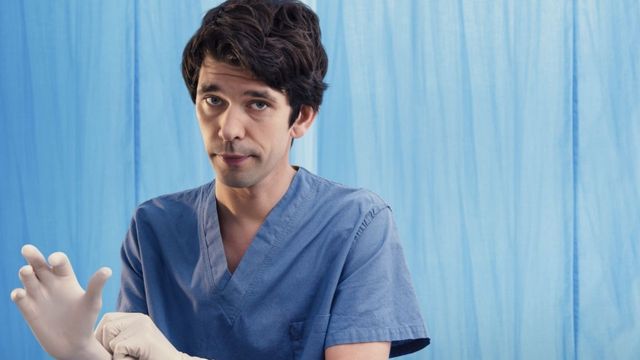 After 10 years of marriage, Ben Whishaw "splits from hubby as job demands pull marriage apart." After dating for ten years, Australian composer Mark Bradshaw and British actor Ben Whishaw decided to call it quits because of their busy work schedules.
Where in London does Ben Whishaw Live?
It is commonly considered that the busy travel and business schedules of the famous person, who is now 41 years old, were a contributing factor in the amicable separation of their relationship with Mark Bradshaw.
Their friends claim that the breakup was amicable and that they continue to live together in the same house in Hackney, which is located in East London.
Even though it is thought that both of them are seeing other people at the moment, it is believed that they continue to live together in the same house.
Read More:-
Conclusion
Many critics hailed Ben as the next Laurence Olivier and praised his rendition of Hamlet, with major critics welcoming the emergence of a star. Hamlet debuted to rousing accolades.
Layer Cake (2004) and the Christopher Morris sitcom Nathan Barley (2005), in which Whishaw played the role of Pingu, are among his film and television roles.
His performance in My Brother Tom (2001) earned him the title of "Most Promising Newcomer" at the British Independent Film Awards. In 2005, his performance in Hamlet earned him nominations for best actor at four different award shows.
In the Stoned biopic starring Stephen Woolley, he also portrayed Keith Richards (2005). Whishaw received praise once more for his outstanding depiction of Jean-Baptiste Grenouille, a perfume maker whose trade turns deadly, in Perfume: The Story of a Murderer (2006).
Whishaw was one of the Bob Dylan reincarnations in the 2007 film I'm Not There, and he also starred in the 2008 television series Criminal Justice. He can be seen in the upcoming movies Bright Star (2010) and The Tempest (2010).