A new Captain America has been given a first look by Marvel Comics.
In the 80-year history of the comic, the new character Aaron Fischer is the first openly gay person to take up Captain America's shield.
The Captain America of the Railways, Fischer was a courageous teen who defended fellow runaways and the homeless.
By celebrating Pride Month with the emergence of this new LGBTQ+ hero, Marvel Comics is honoured.
The United States of Captain America is a limited series that centres on Steve Rogers as he travels across America in search of his stolen shield with the help of former Captain Americas Bucky Barnes, Sam Wilson, and John Walker.
On their travels, the party will come across regular people from various walks of life who have adopted the persona of Captain America to protect their communities.
Christopher Cantwell is the series' author, and Dale Eaglesham is its artist.
Who is the Gay Captain America?
In the Marvel universe, Aaron Fischer is a character who belongs to the lesbian, gay, bisexual, and transgender (LGBT) community.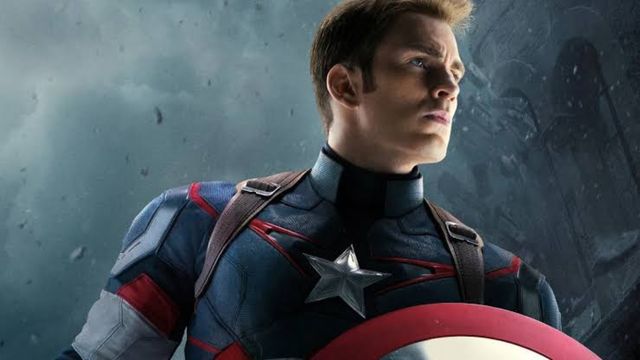 This group of characters was introduced relatively recently. To put it another way, he is one of the more recent characters.
Josh Trujillo, a writer, and Jan Bazaldua, an artist, had the idea for him not too long ago.
They came up with the character together. These two people share a common occupation in the creative arts.
The person who was responsible for developing Captain America was the one who inspired young Aaron Fischer, who is gay, to become a hero in his community.
Young Aaron Fischer is a guy who is gay. Aaron has since been given the moniker "Captain America" to honour his patriotic spirit.
What to Know More About Gay Captain America?
"Aaron is inspired by heroes of the queer community: activists, leaders, and common persons working for a better life," stated writer Joshua Trujillo, who pens the debut issue introducing Fischer.
Trujillo is responsible for writing the introduction to Fischer in the debut issue. "He advocates for those who are marginalized and overlooked.
I have high hopes that his first story will strike a chord with readers and serve as motivation for future generations of courageous individuals.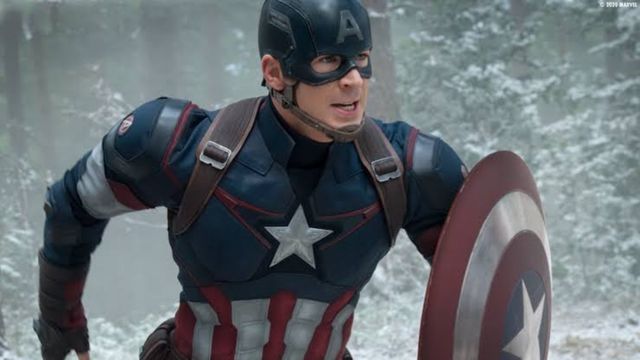 Jan Bazaldua, who is responsible for the issue's illustrations, said, "I would like to extend a heartfelt thank you to editor Alanna Smith and Joshua Trujillo for asking me to create Aaron."
"I enjoyed designing him, and as a transgender person, I am happy to be able to present an openly gay person who admires Captain America and fights against evil to help those who are almost invisible to society."
"I'm happy to be able to present an openly gay person who admires Captain America and fights against evil to help those who are almost invisible to society."
During the time that I began drawing him, I had the thinking, "Well, Cap fights against super-powerful beings and rescues the world virtually constantly, while Aaron helps folks who walk alone in the street with problems that they confront every day." I hope that everyone enjoys the final product!"
Who is Marvel's First Gay Superhero?
Northstar was an important figure in the annals of comic book history because he was one of the first gay superheroes, the first character to come out in a Marvel book, and the first character to have a same-sex wedding in a mainstream comic.
In addition, he was the first character to have a same-sex wedding in a mainstream comic.
In the year 2012, he made history by becoming the first character in a comic book to get married to someone of the same gender.
Who is the First Gay Captain America?
Aaron Fischer, Marvel's most recent Captain America, is getting ready to make their debut on the pages of Marvel Comics, and a recent sneak peek proves why they are the best possible choice for the role of Captain America.
Issue number one of "The United States of Captain America" will be where readers will first meet the "Captain America" figure who will break their silence on their sexual orientation.
Read More:-
Conclusion
One of these regular people is a new character Aaron Fischer, who is also known as Captain America of the Railways.
It has been said of him that he is "a courageous boy who stepped up to protect other runaways and the unhoused."
Fischer will also make history when he dons the Captain America outfit, as he will be the first character in the annals of comics to do so who identifies as a member of the LGBTQ+ community.
Since Captain America has consumed the Super-Soldier Serum, it is safe to presume that he now possesses powers that are comparable to, if not identical to, those that were possessed by his predecessor.
His mutant abilities include the ability to increase his mass and strength, as well as telepathy, a force field, massive energy powers, and an almost invulnerable state.
Increasing the amount of food he consumes may also help him gain mass and strength.