Jamison Bachman is a serial squatter.
Jamison was dubbed the "worst roommate ever" because he would move in with others, whom he would later try to evict or cause problems for because he refused to pay rent or leave.
What Really Happened to Jamison Bachman From Netflix's Worst Roommate Ever?
The story of Jamison Bachman and some of the people he allegedly victimized stole Netlfix's "Worst Roommate Ever" earlier this year, taking the streaming world by storm. But, in the long run, what happened to the Philadelphia serial squatter? Is everything we saw in the Netflix show true?
READ MORE:-Kevin Costner Net Worth: What About Entertainment Travel App HearHere?
To answer that, we must examine Bachman's real-life media and paper trail, which includes mentions in the Philadelphia Voice, on local television stations such as 6abc Action News, and, as viewers saw on the show, a lengthy piece in New York Magazine.
Despite his devious apartment-stealing ways, Bachman had largely slipped through the cracks over the years.
The tenant terrorizer was able to dupe several people into letting him stay with them by using fictitious names and legal loopholes. When it came time to pay the bills, Bachman simply refused and laughed in the faces of his roommates.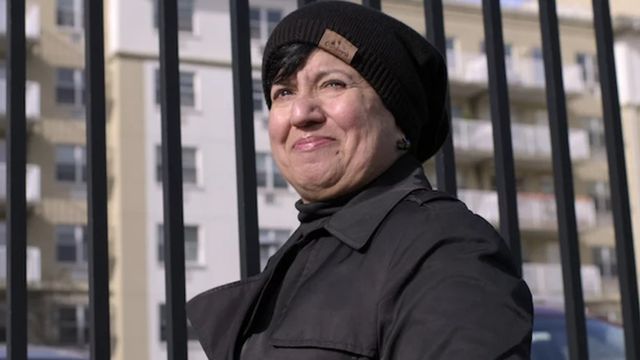 "When he laughed at me, it was sinister," one of the former roommates, Alex Miller, said on the show (via Oxygen).
But how much of what we saw and heard in "Worst Roommate Ever" was true? And what was ultimately left out?
How Bachman Operated
Jamison Bachman's pattern was to live with someone and gradually take over their home. He usually did this by presenting himself as someone who would make an excellent roommate at first.
READ MORE:-How Live Stream Impacts the Entertainment Sector?
Someone who had a good job and was well educated — which Bachman was; he had degrees from both Georgetown University and the University of Miami — but was also in a pickle in his personal life.
For example, he told Miller that he needed a place to live in Philadelphia so that he could help care for his sick mother and brother. Bachman claimed while attempting to move in with another of his victims, that he needed a place to live after losing his home in Hurricane Sandy, the massive storm that struck the northeast in 2012.
Jamison Bachman was the subject of a viral story and Netflix docuseries about nightmare roommates — but we knew him as our childhood boogeyman https://t.co/8WjiOytyzd

— Gawker (@Gawker) April 6, 2022
As his habits became more unusual and, at times, openly antagonistic, he came into conflict with the home's rightful resident. He would then threaten them with legal action and even evict them from their accommodations.
Bachman failed the majority of the time, but as many of his former roommates pointed out, it wasn't really about the property — he seemed to thrive on the power play of gradually taking over a home.
Bachman's Power Plays
Arleen Hairabedian has one of the most harrowing stories from a former roommate. Bachman moved in with Hairabedian in 2006, initially agreeing to stay for no more than two months, according to Intelligencer. Bachman, on the other hand, only paid one month's rent during his four years with her.
During the fourth year, Hairabedian was losing patience with him and they had a physical fight. Hairabedian then served Bachman with a restraining order and an eviction notice, but he claimed she threatened him with a knife. Bachman gave her pets to kill shelters nearby while Hairabedian was arrested.
At least three other roommates claimed Bachman was violent with them, including one who claimed Bachman swung at him with a coffee table leg. Bachman, according to another former roommate, liked to walk around with a baseball bat on his shoulder to intimidate him.
READ MORE:-The Top Best Forms of Entertainment Just for You