Snowfall is an American crime drama television series that premiered on FX on July 5, 2017. It was created by John Singleton, Eric Amadio, and Dave Andron.
The series is set in Los Angeles in 1983 and revolves around the city's first crack epidemic.
READ MORE:-Blacklist Season 9 Ending Explain: Everything You Need to Know About This Series!
The show follows the lives of several characters whose paths cross: 20-year-old drug dealer Franklin Saint, Mexican luchador Gustavo "El Oso" Zapata, CIA operative Teddy McDonald, and the niece of a Mexican crime boss, Lucia Villanueva.
Snowfall Season 6 Release Date
Season 6 of Snowfall will debut on February 22, 2023, with a two-episode premiere.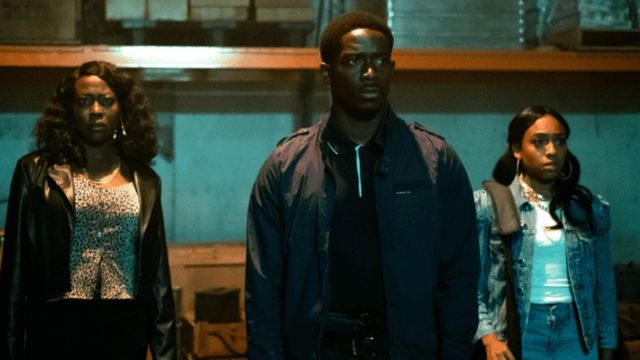 The show will then air on a weekly basis from then on.
Snowfall Season 6 Plot Speculation
With drug dealer Kane out for vengeance after Franklin told him Louie tried to kill him, we can expect a sixth season full of backstabbing, betrayal, and bloodshed — but only if the US Government gets to the core characters first.
This is because, as Leon, Franklin's best friend and former second-in-command of The Family, revealed, the US Government is cracking down on drugs more than ever.
With Snowfall set in the 1980s, Leon is most likely referring to Ronald Reagan's Anti-Drug Abuse Act of 1986, which stated that possession of five grams of crack cocaine would be punished the same as possession of 500 grams of powder cocaine.
In an interview with The Hollywood Reporter, showrunner Dave Andron also revealed that we can expect a much "heavier" season 6.
"I think we've always tried to keep a light touch in this show. Obviously, the show is about very serious issues and a very dark period in American history.
READ MORE:-Big Brother Season 10 Ending Explained: Everything You Need to Know About This Series!
We tried to find some levity in that because there is a lot of humor in the world, and it's part of how people survive day to day. "I think this last season, the story has to end in tragedy, and this last season is going to feel a little heavier," he said.
"The last two seasons, I think you can feel the moments when we're trying to have things have a lighter touch, and then the last two episodes settle into a very specific tone," says the show's creator. And I believe that tone will be more pronounced in the final season."
Snowfall Season 6 Cast Speculation
As the series grand finale, we can expect to see all of the main characters return, including Franklin (Damson Idris), Teddy (Carter Hudson), Jerome (Amin Joseph), and Louie (Anglea Davis). But whether they'll make it through the season is another question…
Snowfall Season 6 Speculative Cast
Damson Idris as Franklin Saint
Carter Hudson as Teddy McDonald
Isaiah John as Leon Simmons
Amin Joseph as Jerome Saint
Sergio Peris-Mencheta as Gustavo 'El Oso' Zapata
Angela Lewis as Louie
Michael Hyatt as Cissy Saint
Devyn Tyler as Veronique
DeVaughn Nixon as Kane
Alejandro Edda as Ruben
READ MORE:-How To Watch Dance Monsters: Here Are All Details About the Season to Know!
Is There a Trailer for Snowfall Season 6?
In November of this year, the FX Network released a trailer for the sixth season, which teases what fans can expect from the final installment.
Watch the trailer below. Season 6's official synopsis reads, "It's October 1986 in this sixth and final season, as civil war threatens to destroy the Saint family."