There are a lot of individuals in the world, so if you manage to distinguish yourself from the crowd, that means you've got something truly exceptional.
These persons have made it into the top ten list of Tallest People in the World by gaining widespread attention on social media or becoming online sensations.
Let's set aside some time to study this article and learn more about the tallest people on Earth and other interesting facts about them.
Top 10 Tallest Men in the World!
1. Robert Wadlow (1918 to 1940).
Robert Wadlow, who stood 8 feet 11 inches (2.72 metres) tall, is the tallest person ever known. He was born in Alton, Illinois, and grew to his full height when he was 22.
Even though he was tall, he led an active life and travelled a lot as a famous person. But his growth was caused by a condition called hyperplasia of the pituitary gland, which led to his death at age 22.
2. John Rogan (1868-1905)
American man John Rogan stood 8 feet 9 inches (2.67 metres) tall. He had a condition called acromegaly, which caused his body to keep getting bigger as he got older.
Rogan spent most of his life in bed because he was so big, and complications from his size caused him to die at the age of 37.
3. Sultan Kosen (born 1982)
Sultan Kosen is a Turkish man who stands 8 feet 2.8 inches (2.51 metres) tall and holds the record for being the tallest living man. Kosen also has acromegaly, but the tumour that was making him grow has been taken out through surgery.
Even though he is tall, Kosen can walk with the help of crutches, and he has travelled a lot to tell people about his condition.
4. Leonid Stadnyk (1970-2014)
Leonid Stadnyk was an 8-foot-4-inch (2.54-meter) tall Ukrainian man. He didn't want to be measured by the Guinness World Records, and he didn't go to the doctor about his height because he preferred to be a farmer and live a quiet life. Stadnyk died in 2014 of a blood clot in the brain.
5. Vaino Myllyrinne (1909-1963)
Vaino Myllyrinne was a Finnish man who stood at 2.49 metres, or 8 feet 2.25 inches. He was born with a problem with his pituitary gland that caused him to grow too much, and he eventually worked as a sideshow act in a circus. Myllyrinne died when she was 54 years old, in 1963.
6. Edouard Beaupré (1881-1904)
Edouard Beaupré was a Canadian man who stood 8 feet 3 inches (2.51 metres) tall. He was born with gigantism and joined the circus when he was 17 years old. But he died at age 23 because an infection in his leg made things worse.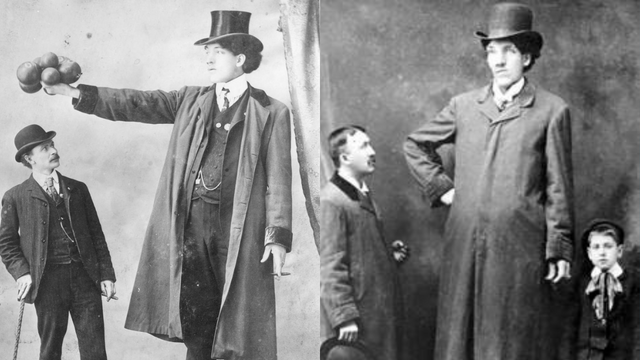 7. Shaquille O'Neal (born 1972)
Shaquille O'Neal is a 7-foot-1-inch (2.16-meter) tall former professional basketball player from the United States.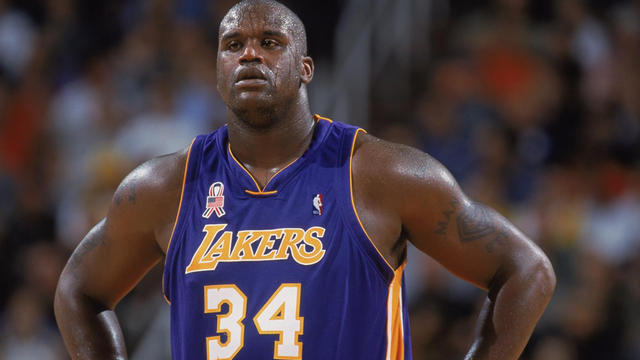 Even though he isn't one of the tallest men in history, he is one of the most famous because of how well he did in basketball and how many endorsements he got.
Read More: Top 10 Most Expensive Private Jets: The Most Luxurious Jets Ever Built!
8. Yao Ming (born 1980) 
Yao Ming is a former professional basketball player from China. He is 7 feet 6 inches (2.29 metres) tall and played for the NBA. Like O'Neal, he is not one of the tallest men in history, but his basketball career and popularity in China have made him one of the most famous.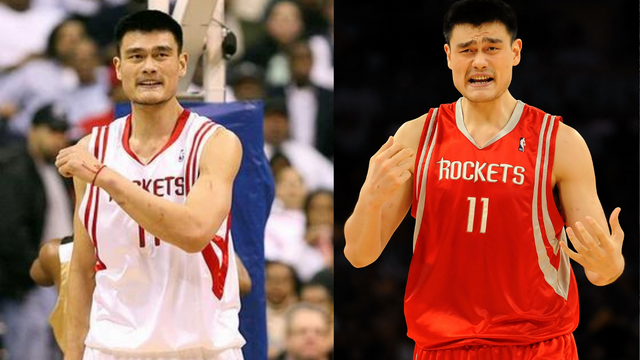 9. Sun Mingming – (7 ft 9 in)
Sun Mingming is a Chinese professional basketball player who is thought to be the tallest player in the world. His wife, Xu Yan, is 6 feet and 1 inch tall and plays handball.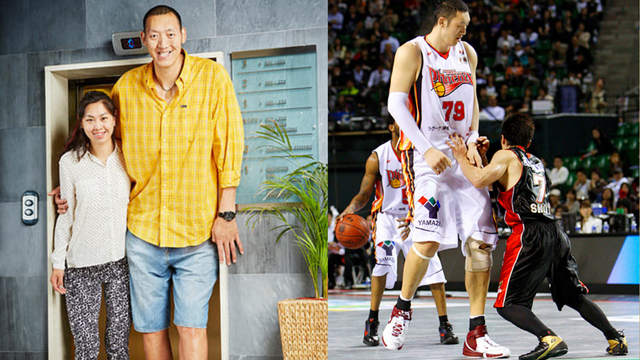 They met at the National Games of China and fell in love afterwards. Together, they're known as the world's tallest married couple. Sun Mingming has also been in movies like "Funny Soccer" and "Rush Hour 3."
10. Radhouane Charbib
This man was born in the Tunisian city of Ras Jebel. His name is of Arabic origin, and he is taller than 236 centimetres ( 7 ft. 9 in.).
Up until the year 2005, Charbib held the title of Guinness World Record Holder for Tallest Man Alive.
To read more Top 10 related articles, Please visit our website Crossover99.com
Must Read: The Top 10 Largest Animals in the World Will Leave You Speechless!