If you can afford one of the world's most expensive private jets, as mentioned in this article, money will not be an issue for you. But if you can't, you can always book a private jet and pretend to be a billionaire for a day.
The most expensive jets are reserved for the world's wealthiest individuals and provide the ultimate luxury. Many of these jets have private offices, full-size bedrooms, children's playrooms, spas, concert halls, and other luxurious features.
Let's take a look at some of the world's most expensive private jets and what makes them so unique.
Top 10 Most Expensive Private Jets!
1. Air Force One – $660million
It's no surprise that one of the world's most well-known jets is also the most expensive private jet. This is Air Force One, a $660 million Boeing 747-200B with extensive customization. Air Force One is a globally recognized symbol of the American presidency.
It includes A fully equipped medical quarter and a medical team led by a doctor always on board, as are a conference room, two kitchens, and multiple sleeping quarters. All of this takes up three decks and 4000 square feet.
Furthermore, Air Force One has been physically and electronically hardened in order to protect the aircraft from an electromagnetic pulse. Furthermore, it can be refueled mid-flight and is always followed by two fighter jets.
2. Airbus A380 $600million
A modified Airbus A380 for Saudi Prince Al Waleed Bin Talal al-Saud was the most expensive private jet ever built.
Although the exact cost is unknown, it is estimated to be around $600 million. Surprisingly, he sold it to an unnamed billionaire before even taking delivery.
According to Jet Base, the Airbus A380 was originally purchased for $400 million, but an additional $200 million was invested in the jet's redecoration and extensive rebuilding.
The interior was designed by the famous interior designer Edèse Doret, who followed the prince's wishes. The final design was a three-story jet with glass elevators to facilitate floor transfers.
3. Airbus A340-300 – 350-$500 million!
Alisher Usmanov, Russia's richest man, owns the third most expensive private jet.
Despite paying $238 million for the plane, he spared no expense in making it his own.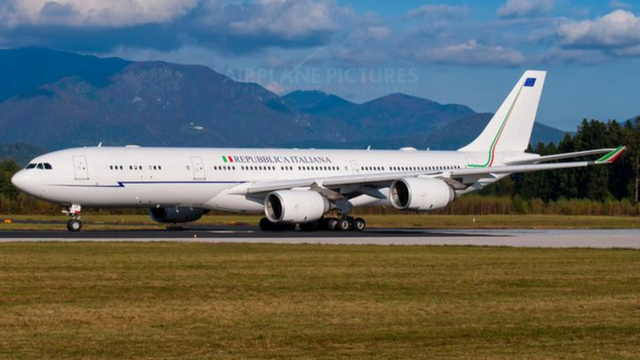 Unfortunately, the plane's specifics are being kept under wraps, but it is said to have a nightclub in addition to what must be a luxurious interior.
4. Boeing 747-8 VIP – $367 million
The Boeing 747-8 VIP is appropriately dubbed the Dreamliner. The available space in the model in question is nearly 5000 square feet.
This private jet is owned by an unknown VIP who has outfitted it with a stateroom, dining room, lounges, and even an office zone.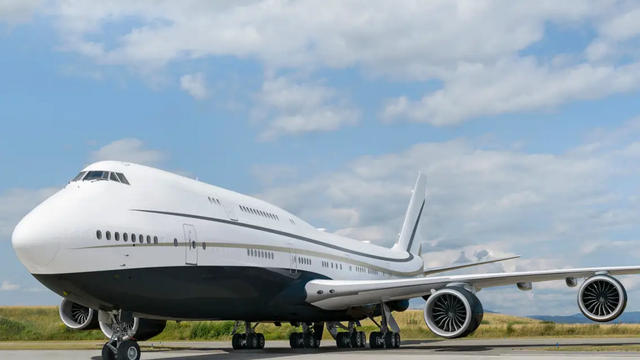 Despite its high price, this Boeing jet has a very minimalistic design and a master bedroom that rivals many five-star hotels.
5. Airbus ACJ350 – $326 million
The Airbus ACJ350 aircraft alone costs $326 million USD. The custom interior, designed by Lufthansa Technik, is optional and could cost up to $500 million. This aircraft feels like a second home in the sky, with an onboard spa, private offices, full-size bedrooms, and children's playrooms.
According to the Airbus website, these planes have the equivalent floor space of several houses. It also has a hospital-grade filtration system and up to eight temperature zones. The cabin's front section is dedicated to family space, with a VIP bath and bedroom, as well as a lounge area and an office.
A guest lounge in the center offers relaxation and comfort. A formal dining room seats eight people, and a full galley prepares a variety of gourmet meals. Two bathrooms are shared by four private guest rooms.
6. Boeing 787-8 BBJ – $324.6 million
The Boing 787-8 is priced at around $225 million. However, after an additional $100 million investment, China's HNA Group's private jet has been appropriately dubbed the Boeing BBJ – Boeing Business Jet.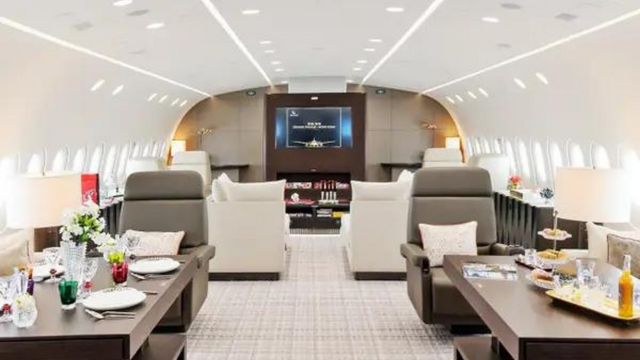 Over 2400 square feet, the plane comfortably seats 40 people. There are numerous bedrooms, bathrooms, and even heated marble flooring.
7. Boeing 747-430 – $220 million
The Sultan of Brunei is well-known for amassing expensive possessions. As a result, having a private jet with a $220 million price tag isn't surprising.
The plane itself, like many others on this list, costs only $100 million, and the Sultan spent roughly the same amount customizing it.
Inside, as you'd expect, there's plenty of gold, fine wood, and the most comfortable leather seats you can find. It's not difficult to spend so much money on customizing your plane when even the toilet handle is made of gold.
Read More: Let's Find Out Top 10 Space Movies on Netflix!
8. Gulfstream III – $125 million
A typical Gulfstream III would cost in the $75 million range, making it too low-cost for this list. However, like any wealthy individual, media mogul Tyler Perry spent a whopping $50 million to make his jet truly unique.
There is a large cinema room, a dining area, a lounge, a VIP bedroom, and a bathroom, as expected.
And, just to make it stand out even more, he stuffed it with pricey antiques and paintings. This Gulfstream III may not be the largest, but it is certainly the most elegant.
9. Airbus ACJ319NEO – $101.5 million
Without customization, the Airbus ACJ319NEO costs $101.5 million. As seen in the photo, one of the cabin's key features is its sky ceiling, which can provide a live view of the sky while flying – or it can display other images.
Airbus boasts that their jets already have the widest and tallest business jet cabins, but this one is designed to provide an even more spacious passenger experience.
10. Boeing 757 – $100 million
Former President Donald Trump owns a personal Boeing 757 worth approximately $100 million.
After some time on the ground, the Airbus was back in the air, according to Simple Flying. It can travel at over 500 miles per hour for nearly 16 hours thanks to its two Rolls-Royce RB211 turbofan engines.
It has private bedrooms, a cinema room, and, of course, a dining room, as do many of the planes on this list. While it isn't much in comparison to Air Force One, you wouldn't mind flying on it.
To read more Top 10 related articles, Please visit our website Crossover99.com
Must Read: You Won't Believe the Price Tag on These Top 10 Expensive Cars in 2023!