Bigg Boss Tamil Season 4 completed its first successful week. The housemates were excited and enthralled to be a part of this Bigg Boss journey. The first week was filled with drama, fights, and heartwrenching stories of the contestants' journey in life. There is a controversy brewing around Balaji Murugadoss and Sanam Shetty. However, the focus will shift on the elimination nomination process for the first eviction of Bigg Boss 4 Tamil.
Suresh became the second captain of the house. The first week did not witness any evictions as Kamal promised. However, the nominations process for the second-week elimination in Bigg Boss Tamil Season 4 concluded on Monday.
[poll id="3″]
Who Was Safe From Nominations This Week?
Suresh Chakravarthy was safe from nominations considering his captaincy.
Who Did The Individual Contestants Nominate For the First Elimination?
The first-ever elimination nominations was a closed-door nomination process. As a part of the process, the contestants will secretively vote against two housemates. However, the contestants cannot nominate themselves. Here's how the first elimination nominations shaped up.
Suresh nominated Sanam and Aajeedh
Ramesh nominated Shivani and Sanam
Shivani nominated Sanam and Rekha
Sanam nominated Samyuktha and Gabriella
Ramya nominated Sanam and Rekha
Rekha nominated Samyuktha and Ramya
Rio nominated Sanam and Shivani
Aajeedh nominated Sanam and Shivani
Nisha nominated Aajeedh and Sanam
Balaji nominated Sanam and Samyuktha
Aari nominated Sanam and Shivani
Velmurugan nominated Ramya and Gabriella
Samyuktha nominated Sanam and Shivani
Gabriella nominated Samyuktha and Sanam
Somshekar nominated Shivani and Rekha
Anitha nominated Samyuktha and Shivani
Bigg Boss 4 Tamil Elimination Nominations List Week 1
Sanam
Shivani
Gabriella
Samyuktha
Rekha
Aajeedh
Ramya
Which Contestants Will Be Eliminated This Week in Bigg Boss 4 Tamil?
Shivani is the most sought after contestant of Bigg Boss 4 Tamil. Shivani's fan base is phenomenal and her social media presence is commendable. However, her lack of connect with the fellow housemates is costing her. Compared to the first few days, Shivani has made improvements with respect to her outreach to fellow contestants. Considering the competition at stake, it is not enough. Shivani gets offended quite easily and her brittle introvert nature can be a threat to her future in Bigg Boss Tamil.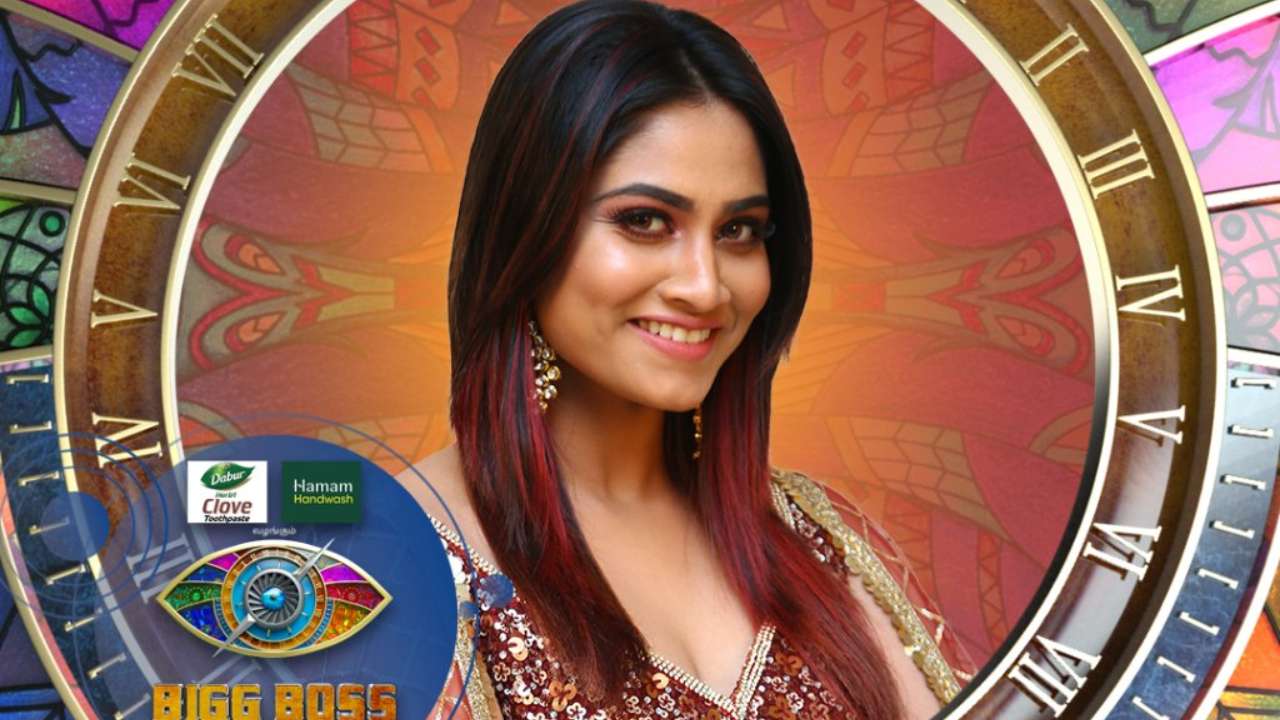 Sanam is failing in her mission from day 1. Several contestants find her attitude to be fake and her friction with Rekha and Balaji is adding to her woes. She was aggressive at times and is earning the grudge of the house in a very early stage.
Total Votes for Each Contestant Facing Elimination
Sanam – 11 votes
Shivani – 6 votes
Ramya – 4 votes
Gabriella – 3 votes
Rekha
Aajeedh
Samyuktha
How to Vote For Your Favorite Bigg Boss Tamil 4 Contestant Online This Week?
1 – Download the Hotstar app to take part in the voting procedure for audience voting in Bigg Boss Tamil 4.
2 – Login to the page using your e-mail account, phone number, or any social media account. (If not, you have to sign up and create your Hotstar account)
3 – Click on the Bigg Boss Tamil banner or if you are unable to find it, type Bigg Boss Tamil in the search bar.
4 – Click on the 'Vote' button
5 – Find the names of the contestants who are facing the elimination test this week.
6 – You will get 50 votes per day till Saturday midnight. You can either cast those votes to one person or divide it among your favorite nominated contestants.
Bigg Boss Tamil Season 4 Voting through Missed Call
To save your favorite Tamil Bigg Boss Contestant this week, give a missed call to the below mentioned mobile numbers:
Sanam Missed Call Voting Number – 8367796815
Shivani Missed Call Voting Number – 8367796813
Samyuktha Missed Call Voting Number – 8367796811
Rekha Missed Call Voting Number – 8367796809
Ramya Pandian Missed Call Voting Number – 8367796808
Gabriela Missed Call Voting Number – 8367796805
Aajeedh Missed Call Voting Number – 8367796801