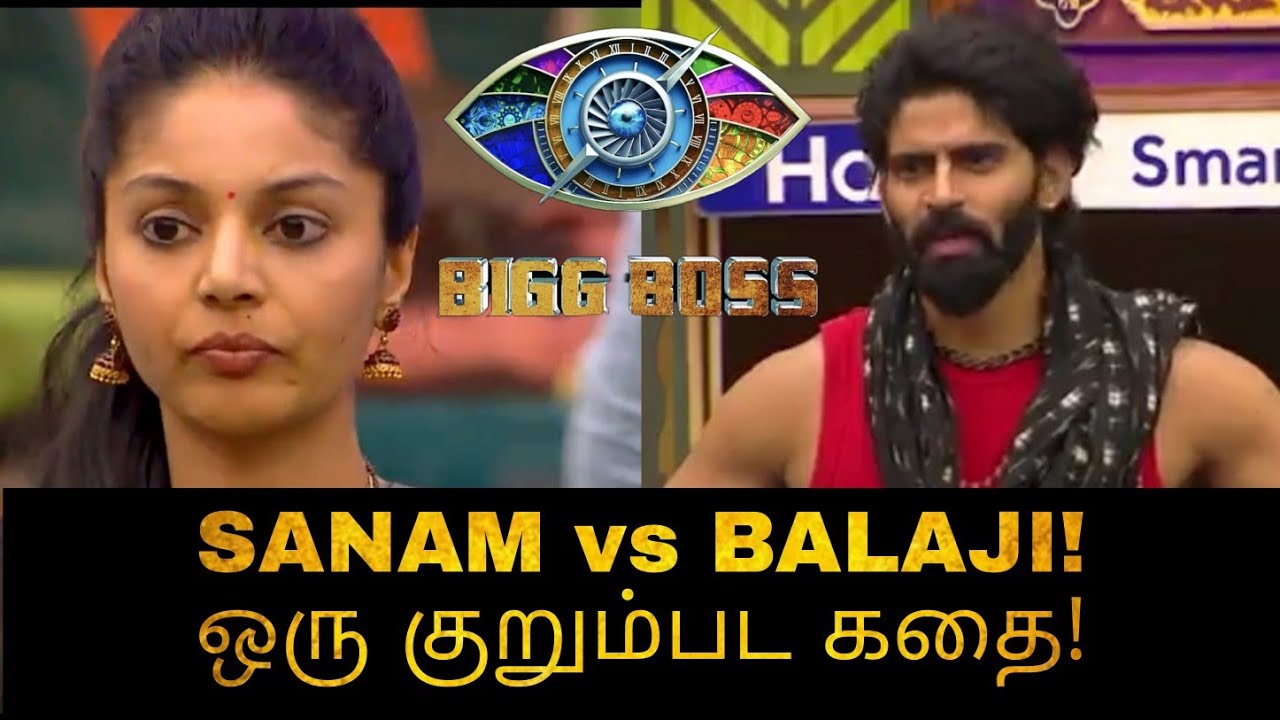 Bigg Boss fourth season has a daily fight between the contestants. After a heated argument between Anitha Sampath and Suresh Chakravarthy throughout the first week, it is now somewhat subdued. But they are still not talking properly. In this situation, a fight broke out last Saturday between Sanam Shetty and Balaji Murugadoss
Balaji Murugadoss had said that the beauty pageant in which Sanam Shetty was participating was Dubakkur. Balaji Murugadoss immediately confronted Sanam Chetty and said, "I did not know you were there before. If I had known, I would not have told you. When Kamal asked, he gave the same answer. But Netizens are currently showing a short movie (Kurumpadam) proving Balaji lied on that day.
In that video Balaji Murugadoss to Sanam Chetty. "It's not like you Dubakkur show," he says. So fans on Twitter have been trolling angrily as he has mentioned the word 'yours' just knowing that Sanam Shetty is in it.
#Kurumpadam #BalajiMurugaDoss #biggbosstamil #Biggbosstamil4 pic.twitter.com/5lNqlVIipQ

— Imadh (@MSimath) October 12, 2020
Although there are two types of support and opposition to Sanam Shetty on social media, Balaji Murugadoss has said that he wants to and now he is dealing with the fact that he does not know that Sanam was in it.
That video is also currently going viral on the internet. All of the Big Boss contestants were told to tell their sad story in the name of the path they traversed last week. Speaking at the time, Balaji said that Murugadoss had experienced many hardships through his addicted father and mother from an early age and accused them of not raising him properly. He was also talking angrily about what you were getting for if you couldn't raise the child properly. It can be said that everyone who heard his story was shocked. Other Big Boss contestants hugged him and said consolation. They felt sorry for Balaji as if this had happened to him. But his current fight with Sanam Shetty may have damaged his image a bit.
Many are commenting that it has turned the good name he got among the audience by telling the sad story upside down.