Bigg Boss Tamil Season 4 picks up steam as the contestants educate each about the mind games at stake. After a lackluster first week, the fun begins to pick up pace as the housemates are becoming more active and alert. However, the first elimination will be a game-changing event in the house this weekend.
Also Read: Bigg Boss 4 Tamil Vote Week 3: Five contestants nominated for this week's eviction
Bigg Boss nominated seven contestants for the first-week elimination in Bigg Boss 4 Tamil. Out of the seven housemates, Sanam and Rekha were trailing in the audience voting results from day 1. There was a good twist in the tale in yesterday's physical task, which Sanam Shetty and Velmurugan won. As a result, Sanam Shetty's vote share surged, and also she earned immunity from next week's nominations.
[poll id="3″]
Bigg Boss 4 Tamil Elimination Nomination List Week 1
Sanam
Shivani
Gabriella
Samyuktha
Rekha
Aajeedh
Ramya
Bigg Boss Tamil Season 4 Live Voting Results from Day 4 First Elimination
Shivani (25%, 8,167 Votes)
Ramya (23%, 7,596 Votes)
Sanam (13%, 4,361 Votes)
Aajeedh (13%, 4,112 Votes)
Gabriella (10%, 3,117 Votes)
Rekha (8%, 2,739 Votes)
Samyuktha (8%, 2,647 Votes)
Who Will Be Safe From Elimination This Week?
Shivani, Ramya, and Sanam will be safe from eviction this week. (so far)
Who is in Danger of Elimination This Week?
Samyuktha, Aajeedh, and Rekha are in danger of eviction this week. (so far)
Bigg Boss 4 Tamil Voting Analysis For First Elimination – 15th October 2020
Sanam's Gain is Aajeedh's Loss?
Sanam and Rekha were lurking around in the bottom two of the voting results from the first day. However, Sanam's victory in the partner task changed the bottom three standings. According to reports, Samyuktha is at the bottom of the list, while Aajeedh makes an entry into the bottom three. If Bigg Boss evicts Aajeedh, he will use his 'eviction free pass' at a very early stage. However, Sanam's gain could end up as a loss for Aajeedh or Samyuktha.
Will Gabriella Rise Up to the Occasion?
Despite her age and inexperience, Gabriella is smart and wise. In a Bigg Boss house filled with masterminds, youngsters like Gabriella, Shivani, and Aajeedh face the heat of the competition. Gabriella will be safe this week, but does she have the ammo to fire herself into the finals?
Shivani Leads the Way With Maximum Votes
As expected, Shivani's fans are rising to the occasion and her vote share in week 2 is a classic example of the same. Shivani is waking up to the competition at an early stage which is important for her prospects in Bigg Boss 4 Tamil. More often than not, popular contestants get the advantage of testing their fan base when they get nominated in the first few weeks. Shivani's using her early advantage to her gain.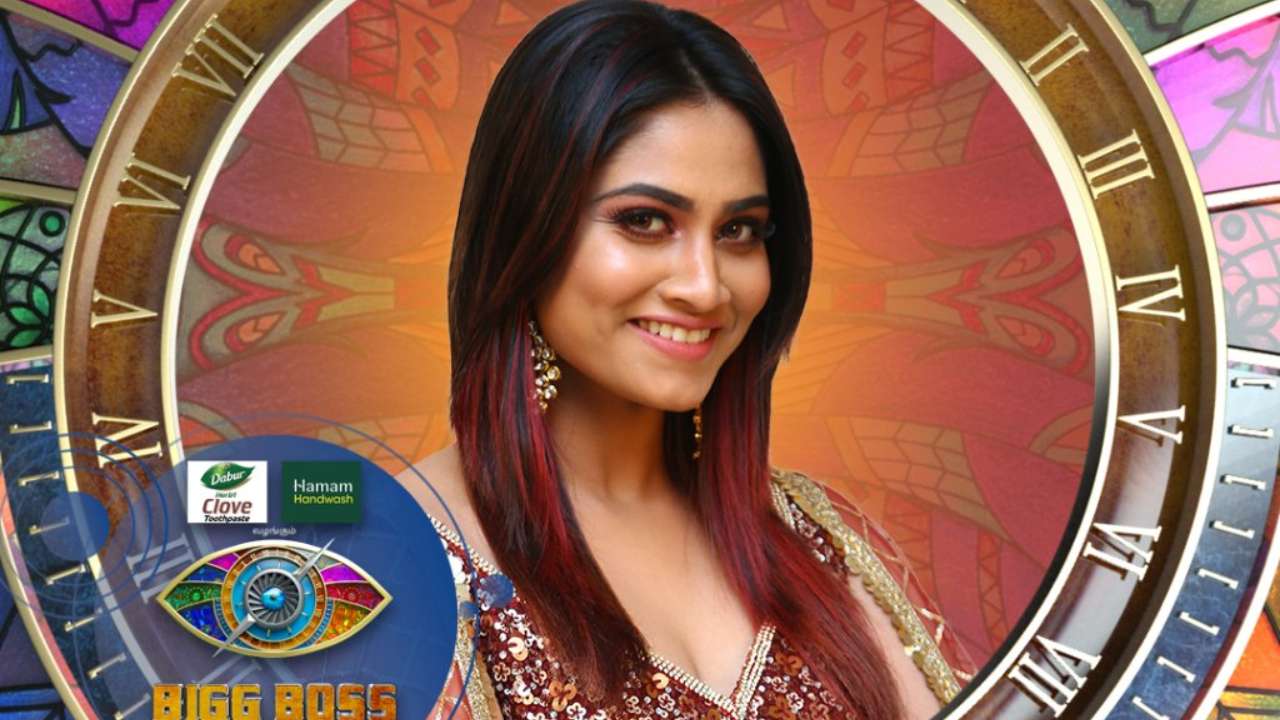 Bigg Boss Tamil Season 4 Voting through Missed Call
To save your favorite Tamil Bigg Boss Contestant this week, give a missed call to the below mentioned mobile numbers:
Sanam Missed Call Voting Number – 8367796812
Shivani Missed Call Voting Number – 8367796813
Samyuktha Missed Call Voting Number – 8367796811
Rekha Missed Call Voting Number – 8367796809
Ramya Pandian Missed Call Voting Number – 8367796808
Gabriela Missed Call Voting Number – 8367796805
Aajeedh Missed Call Voting Number – 8367796801
Bigg Boss 4 Tamil Vote Online
[poll id="3″]