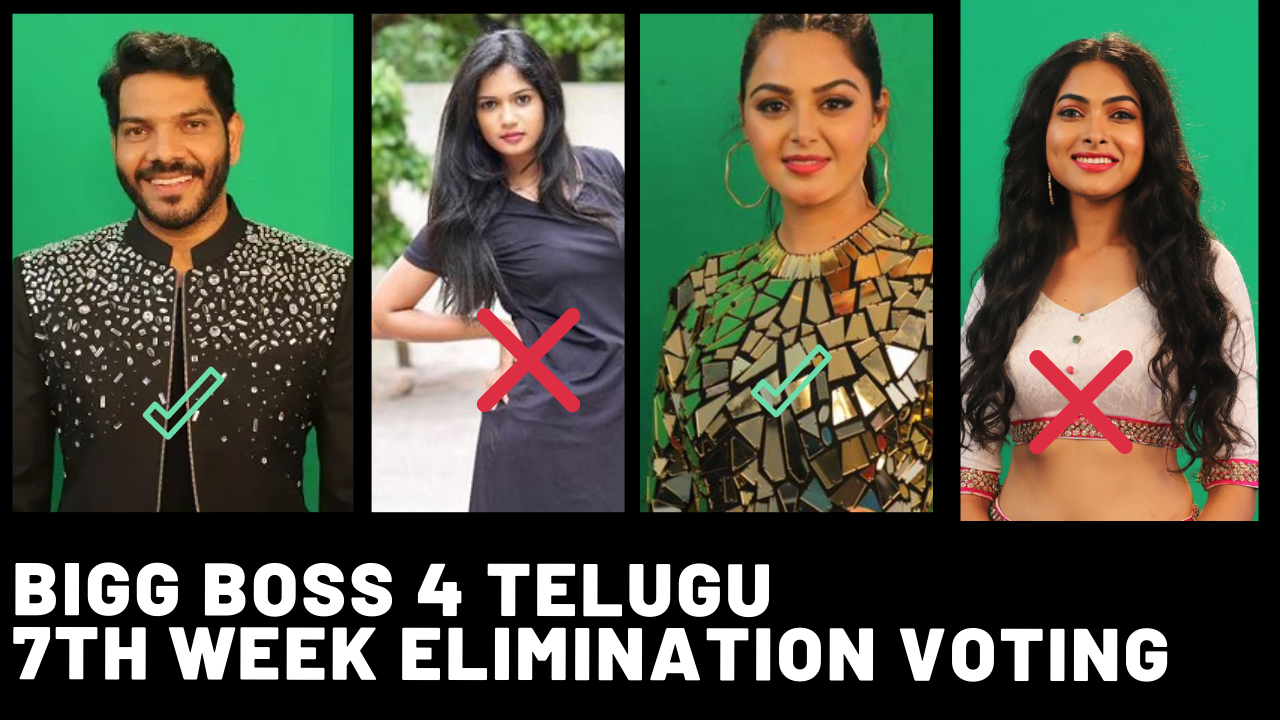 Bigg Boss 4 Telugu is on the verge of completing its seventh week, marred by action during the 'Rakshas vs. Royal family' task. A few contestants like Mehaboob and Avinash are stepping up their game while the others like Divi are getting left behind. The race to the finals of Bigg Boss Telugu Season begins now as the show reaches its midway point.
Also Read – Bigg Boss Telugu season 4 Vote Week 8 – Monal, Lasya, Rajasekar, Mehboob, Akhil and Ariyana nominated
The seventh-week elimination will tighten the competition and the journey ahead for the remaining housemates. Kumar Sai's disappointing eviction also threw light on probable bias in the voting results. However, Monal's survival chances are bleak this week.
The three female contestants, Monal, Ariyana, and Divi, are at high risk of eviction this week. While our initial analysis predicted a male contestant's eviction, the voting results point towards a female contestant's elimination in week 7. Monal's TRP bubble is about to burst as the audience is already tired of the Monal and Akhil love saga.
Six contestants have nominated for the week 7 elimination. Host Nagarjuna will come up with the suspense revealing moment during the weekend. The last day of voting on Friday will play a decisive role in deciding the elimination for the seventh week. he audience can cast up to 10 votes per day to the designated missed call numbers for their favorite contestants.
[poll id="5″]
Bigg Boss 4 Telugu Elimination Nomination List Week 7
Abhijeet
Ariyana
Avinash
Divi
Monal
Noel
Bigg Boss 4 Telugu Live Voting Results from Day 4 Seventh Elimination (23rd October)
Noel (21%, 286,644 Votes)
Abhijeet (19%, 257,283 Votes)
Monal (18%, 251,563 Votes)
Ariyana (17%, 226,731 Votes)
Avinash (15%, 197,911 Votes)
Divi (11%, 144,643 Votes)
Who Will Be Safe From Elimination This Week?
Abhijeet, Noel, and Avinash will be safe from eviction this week.
Who is in Danger of Elimination This Week?
Divi, Ariyana, and Monal are in danger of eviction this week.
Bigg Boss 4 Telugu Voting Analysis For Seventh Elimination – 23rd October 2020
Monal's Safety Will Make Audience Lose Faith?

Monal Gajjar is receiving the audience's wrath for not taking the place of Kumar Sai last weekend. Monal is struggling in the bottom three but is considered safe compared to Divi and Noel's plight. Monal's future in Bigg Boss is hanging in thin air, but Akhil's fans jump to her rescue in terms of votes. Monal is definitely in danger but it is unlikely that she will be evicted this week.
Ariyana Drops After Initial Surge in Votes

Ariyana won the audience's hearts in the last few weeks from an underdog to a top performer. The voting results swung in favor of the bright young star who is quite light headed at times. A gritty task performer, Ariyana's surge in votes in week 7 voting spelled danger for Monal and Divi. However, Ariyana has dropped into the danger zone and she has very less time to recover.
Noel Takes Lead from Abhijeet for the First Time This Season!

The captain of the house, Noel took the lead over Abhijeet for the first time in the audience voting results for week 7 this week. This is the second instance where Abhijeet is in second position apart from the other nominated weeks in which he led from day 1. Noel's surge and vote of faith comes in at the right time. Will it sustain?
Bigg Boss 4 Telugu Seventh Elimination Voting Missed Call Numbers
Missed Calling Voting Number for Monal in Bigg Boss 4 Telugu: 8886658201
Missed Calling Voting Number for Noel in Bigg Boss 4 Telugu: 8886658213
Missed Calling Voting Number for Abhijeet in Bigg Boss 4 Telugu: 8886658204
Missed Calling Voting Number for Avinash in Bigg Boss 4 Telugu: 8886658217
Missed Calling Voting Number for Ariyana in Bigg Boss 4 Telugu: 8886658210
Missed Calling Voting Number for Divi in Bigg Boss 4 Telugu: 8886658214
Bigg Boss 4 Telugu Vote Online
[poll id="5″]