Selling Sunset Season 6 Release Date: Selling Sunset has been a must-see for reality television enthusiasts since its premiere in 2019. Season 5's premiere in April 2022 proved it, with the show debuting at number one on Netflix's top 10 the same day.
There will even be an additional episode to explain all of the remaining questions from the season 5 finale: A reunion special will air on May 6th. So, following the reunion, what's next for the reality star? Here's all we know about a possible sixth season of Selling Sunset thus far.
Though Netflix has yet to make an official announcement, Us Weekly claimed in January that the reality show had been renewed for seasons 6 and 7. According to one of the outlet's insiders, the cast will not begin filming new seasons immediately away so that they can take "a little rest" before the new seasons begin. "Bring on Season 6!" Tan France said at the close of the season 5 reunion, implying a confirmation.
Sunset and Love Are Blind have spearheaded Netflix's current reality show boom, so it's no surprise that the show is receiving more seasons. The report was also released after the premiere of Season 4, so we can assume the streamer noticed the positive response and responded, "More, please."
Read More Sanditon Season 3 Release Date: Will Charlotte Be in Another Love Triangle?
Will There Be More Drama in Sunset Season 6?
The hum of real estate sales and feuds fills the hills. Season 6 of Selling Sunset is poised to premiere on Netflix, with more D-R-A-M-A and lux listings for the Oppenheim Group's agents — but maybe without a crucial cast member.
Season 5 has premiered, providing fans a long-awaited glimpse at the beginning and end of Chrishell Stause's romance with Jason Oppenheim.
Christine Quinn was accused of sabotaging Emma Hernan, and the show ended on a major cliffhanger (and later accusing Selling Sunset of making fake storylines). Season 6 and beyond will be set in motion with a reunion special that revealed more juicy gossip.
Selling Sunset follows a group of female agents at the Oppenheim Group, a high-end real estate brokerage firm in Los Angeles, as they navigate their personal and professional lives.
How Did Story Begin?
The story began with Chrishell joining the office as a new agent, which did not sit well with Christine. Weddings, births, and multimillion-dollar property purchases have all occurred since then.
Season six of Selling Sunset will undoubtedly cover a lot of material, not least the aftermath of Chrishell Stause's breakup with employer Jason Oppenheim.
Jason and Chrishell had been working hard to make their relationship work. However, when Jason decided he wasn't ready for children, they faced an impasse.
Chrishell, who turned 40 in July, had made it obvious that she didn't want to put off starting a family any longer. As a result, they divorced amicably, but it was clearly a painful decision for them both.
If Christine has indeed departed, it is unlikely that she did so quietly, and the decision may have consequences. Christine's final remaining ally and de facto bestie, Chelsea, will have to adjust to life without her in the group as well.
Davina will undoubtedly continue to be under pressure at work after being penalized for her low sales rate yet again.
Read More The Watcher Release Date: What is Ryan Murphy's The Watcher Project Deal With Netflix?
Who Is Going To Perform in Sunset Season 6?
In season 6, the majority of the prominent Selling Sunset cast members are likely to return. Chrishell Stause, an agent and former actress who was once married to actor Justin Hartley and appeared on Dancing With the Stars, is at the top of the list.
In season 5, she had a brief but significant relationship with Jason Oppenheim, her supervisor, and co-founder of the business. They split up in the finale because she wanted children and he didn't want any.
Christine Quinn, Chrishell's arch-nemesis, has a bleak future on the show after being accused of sabotage by fellow agent Emma Hernan. Christine did not attend the reunion, and her name is no longer on the agency's website.
Heather Rae Young and newly appointed manager Mary Fitzgerald should also be back. In the season 5 finale, Young married HGTV star Tarek El Moussa.
Amanza Smith, Davina Potratz, Vanessa Villela, and newcomer Chelsea Lazkani are among the cast members who are expected to return. Maya Vander, who has decided to spend more time with her family in Miami, may make limited or no appearances.
Read More Resident Evil Release Date: What Will be Supernatural Drama Happen on Netflix?
Sunset Season 6 Release Date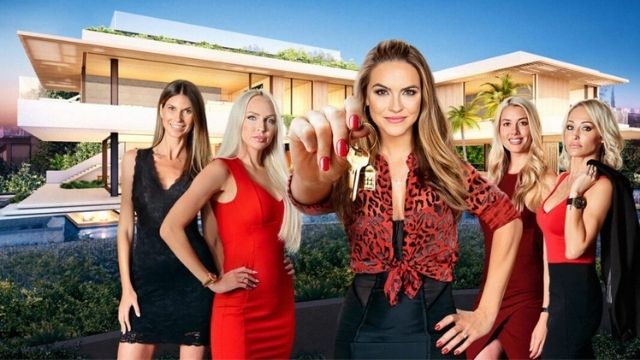 While Netflix hasn't confirmed that Selling Sunset will return for a sixth season, another chapter of the popular reality show is all but certain. In January, Us Weekly announced that Selling Sunset would return for seasons 6 and 7.
"Everyone is quite excited," a source told the publication, adding that filming on Season 6 wouldn't start straight away to give the cast "a little respite."
Seasons 6 and 7 are likely to follow in the footsteps of seasons 4 and 5. They were announced in March 2021, filmed simultaneously, and premiered five months apart. It's probable that Netflix will seek to space out the franchise by releasing the spinoff series Selling the OC before the OG returns.
Sunset Season 6 is expected to premiere in February 2023.
Conclusion
When it comes to the Selling Sunset girls, who appear to flip out at each other as regularly as they flip multi-million dollar mansions, there is never a dull moment. Season five was by far the most explosive yet, with coworker feuds breaking out and new alliances forming amid grief, exits, and even a potential termination.
In season six, Chrishell Stause, Mary Fitzgerald, Heather Rae El Moussa, Amanza Smith, Davina Potratz, Emma Hernan, Vanessa Villela, and newbie Chelsea Lazkani are all expected to return to sell more high-end homes in the hills. Others, on the other hand, have large question marks hanging over their heads.