Stephen Adam Amell, a Canadian actor, and professional wrestler was born on May 8, 1981. He rose to notoriety after portraying Oliver Queen in The CW's superhero series Arrow from 2012 to 2020.
Amell also reprised his role in different video games and appears in the following Arrowverse franchise media. Amell won the lead role in the Starz drama series Heels (2021–present) following the conclusion of Arrow.
He also starred in the superhero flick Teenage Mutant Ninja Turtles: Out of the Shadows as Casey Jones (2016). Amell, who has been a lifelong admirer of professional wrestling, made appearances for WWE in 2015 and Ring of Honor in 2017.
He was a member of the Bullet Club and later The Elite stables. In 2004, Stephen Amell made his television debut in the American serial drama 'Queer as Folk.'
He also appeared in the Canadian teen drama television series 'Degrassi: The Next Generation in the episode "Ghost in the Machine: Part 2″ in the same year. After appearing in episodes of 'Missing' (2005), 'Tilt' (2005), 'Beautiful People' (2005), and 'Dante's Cove' (2005).
Amell landed the role of 'Billy' in Christopher Bolton's half-hour comedy television series 'Rent-a-Goalie.' The series lasted three seasons, with the final episode airing in 2008. He made his big-screen debut in Bruce McDonald's 2007 Canadian psychological drama film
The film received largely positive reviews from critics, with a Rotten Tomatoes approval rating of 80%. In the year 2021, he landed the character of 'Jack Spade' in the American drama television series Heels.
In November 2021, the series was renewed for a second season. He'll next be featured in 'Code 8: Part II,' a Canadian science fiction action film.
10) Teenage Mutant Ninja Turtles: Out of the Shadows
After supervillain Shredder eludes capture, he teams up with mad scientist Baxter Stockman and two bumbling henchmen, Bebop and Rocksteady, to carry out a wicked scheme to take over the world.
Read More: Top 10 Pete Davidson Movies: How These Movies Made Davidson a Superhit Star!
As the Turtles prepare to face Shredder and his new team, they are confronted by a much larger foe with similar intentions: Krang.
9) Code 8
Some people in Lincoln City have amazing powers. The majority of the population lives in poverty and is constantly monitored by a heavily militarized police force.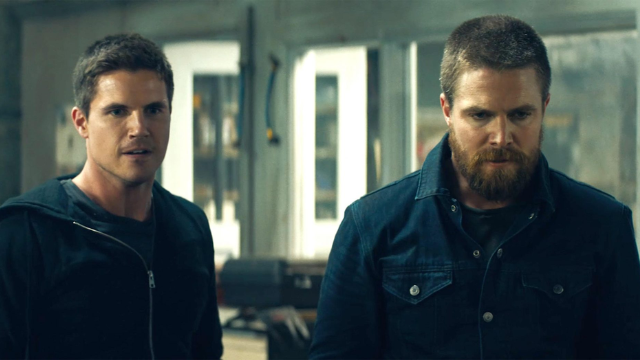 To help his ailing mother, Connor, a construction worker with supernatural abilities, joins forces with a criminal organization.
8) The Cutting Edge: Fire & Ice
Alexandra "Alex" Delgado, couples figure skater, had her career cut short after her (on and off the ice) partner was wounded. As their romance faded, a heartbroken Alex gave up competing and began teaching.
Since he was barred from speed skating, James Van Behr, the smoldering bad boy of speed skating, has had fiery Alex in his sights as a skating partner. There aren't many girls who will refuse him, but she could be the first.
She agrees to be his partner, and the two embark on a rigorous training routine driven (and occasionally hindered) by their own turbulent relationship, which heats up as they draw closer to competition.
7) Closing the Ring
During the 1940s, a group of young men enlists in the military, leaving Ethel Ann, who is in love with one of them, Teddy, behind. A man named Jimmy is attempting to return a ring found in the wreckage of a wrecked plane in modern-day Belfast.
Read More: 10 Tony Award Winning Musicals (75th Annual): How Jennifer Hudson Made History?
He returns to Michigan, where he meets Ethel Ann, who has since married another man following Teddy's death in combat. Ethel Ann must choose between accompanying Jimmy and meeting the soldier who last saw Teddy alive.
6) Screamers: The Hunting
A crew of humans arrives on Sirius 6-B to examine an SOS signal sent out from the planet, which has allegedly been deserted since the destruction of the man-made "screamers.
When the squad arrives, they discover a group of human survivors surviving in an abandoned military installation.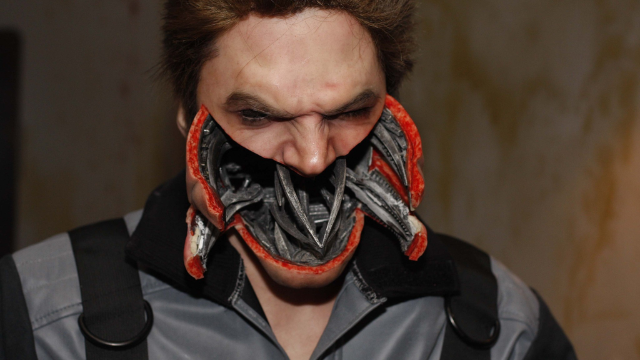 5) The Tracey Fragments
Tracey Berkowitz, a 15-year-old girl who describes herself as "average," loses her 9-year-old brother, Sonny. We meet her oppressive parents and the charming, ignorant Sonny in flashbacks and fragments. Tracey is navigating high school alone, picked on, and teased.
She develops feelings for a new student, Billy Zero, and pretends he's her boyfriend. We witness the day she loses Sonny and her subsequent search for him.
4) Justice for Natalee Holloway
The Lifetime Movie is a follow-up to NATALEE HOLLOWAY, which was released in 2009 and picks up in 2010 on the five-year anniversary of her death.
When Joran Van Der Sloot (Stephen Amell) is jailed for the murder of another child, Beth Holloway (Tracy Pollan) is still attempting to figure out what happened to her daughter.
Read More: 5 Best Alien Movie Series of All Time: How Much Money They Grossed Worldwide?
If you've been following this case as closely as I have, there won't be any fresh twists or turns in this film, but that was also true for the first.
I was pleasantly pleased by how well-made this film was, and while there's no doubt that it's superior to the 2009 version, there are far too many issues to truly call it a decent film.
3) The House Next Door
Walker Kennedy and his wife Col are a happy suburban couple who have chosen not to have children.
Then the worst happens: a portion of their green surroundings is turned into a construction site for what turns out to be the well-renowned first house created by attractive, smart, and passionately devoted architect Kim (30), who has a brief romance with Col.
Kim, like the rest of us, is enchanted by his own home. Each following couple who moves into the house, on the other hand, quickly becomes ugly, never remaining long and ending in tears and/or blood.
When Kim and his wife finally buy it, Col, who believes he's cursed all of his buildings, insists on dealing with him permanently.
2) When Calls the Heart
In 1910, Elizabeth Thatcher, a well-educated young teacher, is afraid of leaving her affluent life in the city. When she accepts a teaching position in a frontier town, she discovers a new sense of purpose and love with a dashing Royal Canadian Mountie.
Read More: 10 Best Movies of Jada Pinkett Smith: Why Is She Most Famous for?
1) Mi Madre, My Father
Valentina, six years old, is raised by an abusive, pill-popping mother and an absentee playboy father.
She does everything she can to maintain the illusion of normalcy, including making herself lunches that look just like the ones her classmates carry, meticulously dressing and grooming herself, and lying to hide her mother Anita's unpredictable behavior.