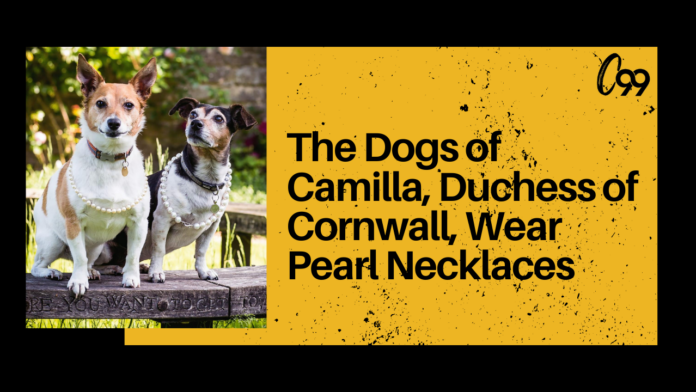 Dogs belonging to Camilla, Duchess of Cornwall are playing dress-up with her priceless jewelry. The British royal's adored dogs, Bluebell and Beth, will be featured in the upcoming issue of Country Life and wore her pearl necklaces for a sweet photo shoot to commemorate the magazine's 125th birthday and the royal's 75th birthday in July.
The magazine reports that the terriers owned by the Prince of Wales and the Duchess of Cornwall, ages 10 and 11, were both rescued from the Battersea Dogs and Cats Home in London.
The dogs are making their first appearance on the cover of the magazine without their owners. The image is "an entertaining variation on the classic girls in pearls' page," according to Country Life.
The photo session, which Anya Campbell carried out, took place at Raymill in Wiltshire, England. Camilla, 74, spent six months guest editing the magazine's next issue while working with editors Mark Hedges and Paula Lester to explore the beauty and darker aspects of rural life.
She stated in the leader column, "There are many reasons why I was happy to be asked to guest edit this week's Country Life." The selfish aspect of the celebration of the magazine's 125th anniversary is that it makes me, at the age of 75, feel remarkably young.
She continued, "I have treasured this chance to showcase some of the people, communities, and charities whom I have had the privilege to meet and who contribute such a great deal to living in our countryside, too often unknown and unheard.
Related Articles:
Camilla is well known for having a close relationship with her dogs, who have gone on countless royal trips with her.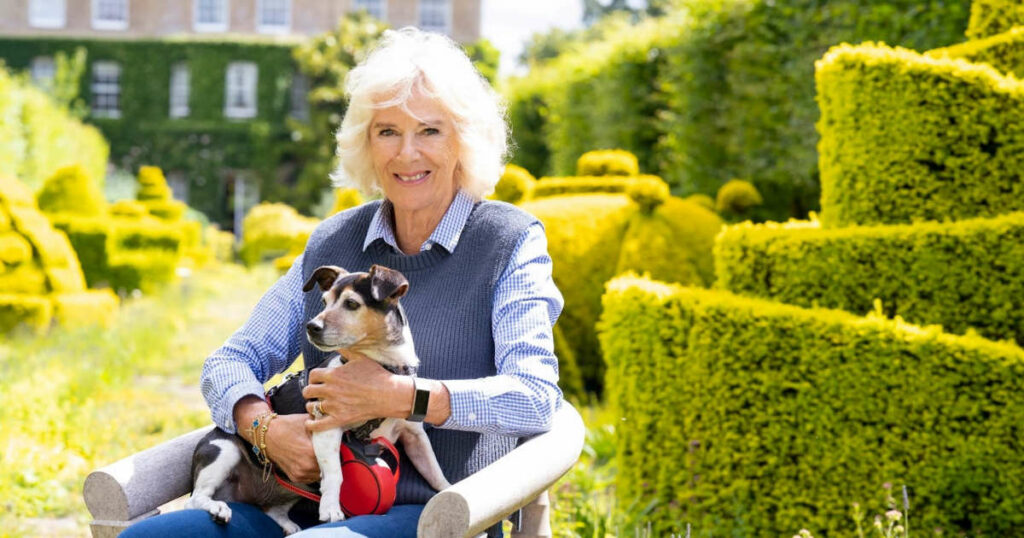 When Camilla went to the Battersea Brand Hatch Centre in February to adopt her dogs from the organization that supports animals, Beth accompanied her.
In "Temptation Alley," where the dogs were rewarded for disregarding toys and treats placed between them and their owner, the two were challenged to compete against Battersea Ambassador Paul O'Grady and his dog, Sausage, during their appearance together.
What possibly could go wrong? Before their turn, Camilla made a joke. When Camilla called, Beth responded like a pro and went right to her; as a result, they received a "Winner" award!
Beth earned first place in the agility competition at the dog show Camilla and Prince Charles took Beth and Bluebell to in 2015. Beth and Bluebell joined Camilla and Prince Charles to commemorate their 15th wedding anniversary in a photo that was made public in April 2020.
Beth worked with Camilla to officially launch new kennels at the Battersea Dogs and Cats Home in December 2020 by helping Camilla unveil a plaque. When the blue curtain hiding the plaque was pulled back, the dedication was revealed. The royal then picked up her dog, who used her teeth to grab onto a sausage fastened to the curtain.
On Wednesday, July 13, Country Life will go on sale. A digital edition and subscription options are also available.
To Know More Latest Updates You Can Visit Our Website: crossover99.com