Bowens is an up-and-coming star in the world of professional wrestling.
He is fascinating to watch when he is in the ring, and he possesses the strength and agility necessary to compete on the mat, in the air, and with opponents.
In addition to this, he provides a forum for those whose voices have not always been heard.
When an audience member hurled a homophobic slur at All Elite Wrestling's Anthony Bowens during a recent AEW performance, Bowens responded appropriately and in the best way possible.
The event in question took place during the TNT broadcast that AEW Dynamite did the previous week on Wednesday.
When Bowens was in the middle of an eight-person tag team bout, one audience member yelled the epithet at him, and it was loud enough to be picked up clearly on the broadcast. Bowens took the comment very personally.
The honoree of the QWI 200 did an excellent job performing in the ring, which is to his credit; nonetheless, following the match, Bowens condemned the situation on Twitter.
Is Anthony Bowens Gay?
In January of 2017, Bowens publicly acknowledged his sexual orientation, which he now identifies as being gay.
He did so with bravery and courage, and he now serves as yet another professional wrestling role model.
The Bowens, who is now 28 years old, continued, "When a person can see another person who looks like them, gets them, and understands what they're going through, it gives them a sense of comfort and validation.
In addition to that, I am a representative of the LGBT community as well as LGBT athletes.
I am here for the timid child who is ready to come out of his shell and be that social butterfly, the boy from the little town who was told that he would never amount to anything.
"I am doing everything in my power to give a positive impression to every one of these individuals.
People continue to write me messages that bring me to tears.
The fact that I'm making a positive impact on other people's life is a blessing, and it reassures me that coming out was the best decision I could have made.
In the arena, Bowens possesses a style that is unique and compelling, and he takes a great lot of satisfaction in the work that he does.
Beginning with his work at the Silver Model Management modelling agency in New York City, which later evolved into the BMG Talent modelling agency, he has taken several different routes on his journey to becoming a famous wrestler.
The fact that Bowens wanted to start a career in professional wrestling was a significant factor in his decision to work for BMG.
Why is Anthony Bowens in a Wheelchair?
Anthony Bowens, who competes for AEW as a member of the tag team The Acclaimed and is now recovering from a knee injury, is ready to ditch the wheelchair and get back into the ring as soon as possible.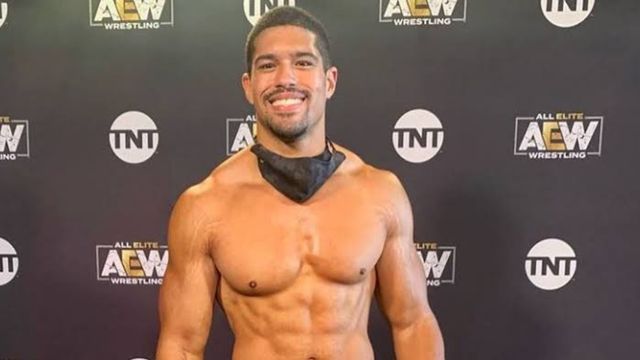 Anthony talks about the process of healing his knee, how he has used his injury to help him improve his character and the components of his employment with the Gunn Club that he values the most.
He also talks about how he has used his injury to help him build his character.
What Are Some Crucial Opinions of Anthony Bowen?
Bowens stated that WWE is not a wrestling company but rather an entertainment corporation.
"WWE" stands for World Wrestling Entertainment. "When I started thinking about that, alarm bells started going off.
I wanted to become a more versatile performer, so I signed up with BMG Talent to help me achieve that goal.
After that, I began taking acting and improv workshops, performing in live sketch comedy shows, posing for commercials, and working as a model.
All of that contributed to the development of what we know today as the "Five-Tool Player."
Bowens elaborated by saying, "Every time I looked in the mirror, my first thought was that I wasn't good enough."
He has strengthened his relationship with those individuals who have followed his profession by disclosing his uncertainties and self-doubts.
"Perhaps to some people that seems ludicrous, but there are times when that is the primary reason why I put on so much weight.
I can say without a doubt that not only am I content with how I look, but also with how my life is going.
Bowens stated, "I'm focusing on having the highest quality matches I possibly can, along with contests that are exciting."
"Getting signed is an outside issue," the judge said.
Even though I'm convinced that significant events will take place in 2020, I'm going to concentrate on having as much fun as I possibly can.
"My objective is to become a sports performer who is as well-rounded and flexible as is humanly possible.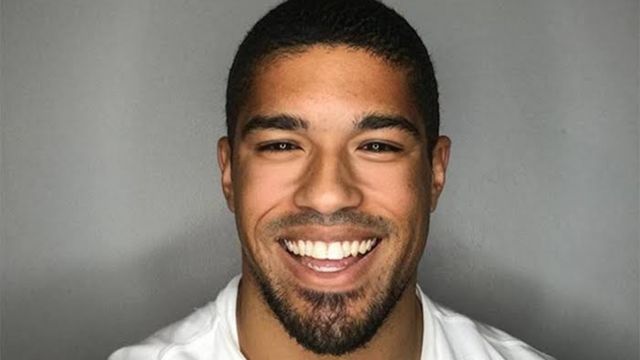 I enjoy the slimmer physique that I have now [Bowens shed 20 pounds over the previous 18 months and currently competes at 200 pounds].
My previous performance in the ring was likely limited by the fact that I was a little bit too big for the ring, whereas my present stature enables me to be more agile.
I want to continue having incredibly entertaining matches, and I also want to see more LGBT people represented in culture.
Read More:-
Conclusion
When questioned about his reaction to homophobic slurs like those that were shouted while he was wrestling, the openly gay wrestler described himself as having "thick skin."
This was in response to the question of how he would react to comments like those.
He attributes this tenacity to the fact that he was able to persevere despite reading numerous assertions of a similar nature in the comment section of their YouTube channel, which is titled "Michael & Anthony."
He says that this allowed him to persevere even though he saw numerous assertions of a similar nature in the comment section.