The United States of America produced a great comedian and actor by the name of Robin McLaurin Williams.
On the 21st of July 1951, he was born, and on the 11th of August 2014, he passed away.
Both dates are significant. He is considered to be one of the greatest comedians in the history of the art form due to his remarkable improvisational ability as well as the vast array of characters he concocted on the spot and portrayed on film, in roles that were both comedic and dramatic.
This has led to him being regarded as one of the most important figures in the history of the art form.
Was Robin Williams Gay?
Perhaps Robin Williams' treatment of LGBT people, which he portrayed with the ideal balance of warmth and pitch-perfect irreverence, was what ultimately won us over rather than his eccentricity, boundary-pushing audacity, or exceptional talent for flamboyance.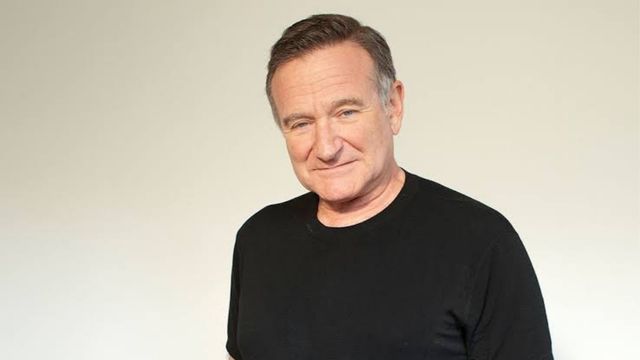 Yes, Williams was well-liked by the LGBTQ+ community thanks to his performances as the homosexual cabaret owner in "The Birdcage" and the unique drag dad in "Mrs.
Doubtfire," as well as for anyone who appreciates comedy and can spot a comic talent.
Williams' suicide this week certainly had a greater impact on the LGBT community because of the support he had given them decades before many of their relatives and friends would do the same.
However, given how significant the recently revived national conversation about depression and suicide is for many LGBT young people, it should also hit close to home.
LGBT youth are "at heightened risk for suicidal thoughts and behaviours, suicide attempts, and suicide," according to recent CDC research.
The Centers for Disease Control and Prevention (CDC) notes data suggesting LGBTQ students in middle school through high school were more than twice as likely to have attempted suicide as their heterosexual peers in a synopsis of the issue on its website. many times over.
Middle school students were the subjects of a second study, which revealed that "students who were questioning their s*xual orientation reported more bullying, homophobic victimization, unexcused absences from school, drug use, feelings of depression, and suicidal behaviours than either heteros*xual or LGB students."
A group of youth activists demanded this week that the foster care, juvenile justice, and public education systems in the state provide more support for LGBT children.
Williams' death was attributed to a lack of child psychiatrists and community-based wraparound care for people with mental health conditions, according to one mental health practitioner.
When Governor Martin O'Malley established a state commission in 2009 to combat suicide in the state, vulnerable populations—including those in the LGBT community—were explicitly targeted.
This work is still ongoing. But a lot more work needs to be done. It could be important to call attention to another finding from the CDC-cited studies: Lesbian, homosexual, and bisexual adolescents who had not experienced homophobic bullying reported the lowest rates of unhappiness and suicidal thoughts.
As a result, it is other people's condemnation rather than their own identity that is giving them difficulties.
I'm curious as to how many other young LGBT children participating in the arts and theatrical programs in Maryland schools show the same charisma and eccentric talent that Williams did at an early age.
How many people are hiding their genuine emotions out of fear of being singled out? How many people battle depression? Is my situation typical?
If steps were done to abolish bullying once and for all, regardless of the cause (such as a person's sexual orientation or gender identity), how many more people would grow and experience great success? These are legitimate worries to have as we commemorate Williams, who was a supporter of the LGBT community and a friend.
What Are Some Top LGBT Performances of Robin Williams?
Williams portrays the character of Daniel Hillard, a divorced father who goes to great lengths to see his kids, even going so far as to disguise himself as a woman.
Through the use of makeup and costumes, he can change himself into the Scottish nanny known as Mrs Iphegenia Doubtfire.
Harvey Fierstein played the role of Frank Hillard, the make-up artist brother of Daniel Hillard, who was represented in the show.
Williams had a hand in the making of the movie "Mrs Doubtfire," which is about a same-sex romance between a character named Aunt Jack and another character named Uncle Frank.
It was one of the first movies to address transgender preconceptions head-on and in a straightforward manner, making it a pioneer in the field.
The song "Dude (Looks Like a Lady)" by Aerosmith and "Walk Like A Man" by The Four Seasons are two of the songs that can be found on the soundtrack for the movie.
It was up for nominations for Best Makeup and Best Hair at the 48th Annual BAFTA Awards. The awards were held in the United Kingdom.
Robin Williams played the role of Armand Goldman in the play "La Cage aux Folles," in which he starred (1996).
He was the Jewish owner of a drag cabaret, and he identifies as gay. He decided to take on the subject of homophobia before it was reported by mainstream media.
Why wouldn't I use the fact that I'm a celebrity to my advantage to persuade people to go to a movie in which I play the character of a gay man who is respected by his contemporaries? In the film "The Birdcage," the son of a lesbian couple weds the daughter of a Republican senator.
The senator's father is a member of the Senate.
The two adults grudgingly assume the roles of traditional, heterosexual parents so that they can win their son's approval and move on with their lives.
His early portrayals of LGBT characters are not representative of the ones he plays in the drama "Boulevard." Williams delves into a topic that receives seldom attention: the sexual awakening that can occur in adulthood.
Williams referred to the film as a "wonderful, devastating movie," even though he had a difficult time finding a distributor for it.
Williams plays the part of Nolan Mack, a sixty-year-old banker who is struggling to come to terms with his homosexuality.
Williams depicts Mack as he goes through this process.
Read More:-
Conclusion
Although his eccentricity, boundary-pushing bravery, and superb flair for flamboyance could have all contributed to our affection for him, it was probably Robin Williams' ability to portray LGBT characters with the proper amount of warmth and sharp irreverence that won us over.
Yes, Williams—gay cabaret owner in "The Birdcage" and the one-and-only dad-in-drag in "Mrs Doubtfire," among other favourites—was a beloved figure for everyone who loved comedy and could recognize a genius of the genre.
Williams was also an icon for the lesbian, gay, bisexual, and transgender community.
Because Williams had supported them and their families decades before many of their relatives and friends would do the same, his suicide last week was undoubtedly more painful for many in the LGBT community.
But it should also hit a nerve since so many LGBT youngsters find the recently renewed national discourse about depression and suicide to be extremely relevant.
LGBT children "are at heightened risk for suicidal thoughts and behaviours, suicide attempts, and suicide," according to the Centers for Disease Control and Prevention.
The CDC mentions research that found lesbian, homosexual, and bisexual youth in grades 7 through 12 were more than twice as likely to have tried suicide as their heterosexual counterparts in an overview of the problem on its website. many times.
The article also refers to the second study of 7th and 8th graders that discovered that students "who were questioning their sexual orientation reported more bullying, homophobic victimization, unexcused absences from school, drug use, feelings of depression, and suicidal behaviours than either heterosexual or LGB students"