After the botched assassination attempt, the IRA contacts Thomas to let him know that he must continue to rely on them and Oswald Mosley for the time being. They also deliver the deceased who did not survive the attempt.
In this case, Aunt Polly is one of them. The Shelbys buried her, and Michael made a pact with himself to finally kill Thomas for killing their family matriarch. The Shelbys are not seen again for another four years.
If you earned a living bootlegging in 1933, you're out of luck. Prohibition is over. To negotiate a contract with Michael and his new contacts in the Boston Mafia, led by his wife's uncle Jack Nelson, Tommy travels to Miquelon Island.
He extends an offer to sell them opium and provides a small quantity for inspection. He also notifies a source in Boston's harbor that Michael would be transporting opium and uses that information to get Michael arrested upon his return.
Arthur has fallen into his addiction and is barely getting by back in Birmingham, so Ada is doing what she can to keep things together while Tommy is away at work.
Little visiting Michael in prison, Gina informs him that her uncle is attempting to secure his release but that he will be kept there for a while longer. They talk about why Thoams Shelby is really in Boston for business.
Tommy then pays Gina a visit at her house to stress the need of closing a contract or else he will take his business elsewhere, perhaps to the Jews of East Boston.
Lizzie has called Tommy to inform him that their daughter has had a fever and that they will not be able to go on their trip. Tommy becomes frightened after hearing her describe the symptoms and promises to return on the next ship.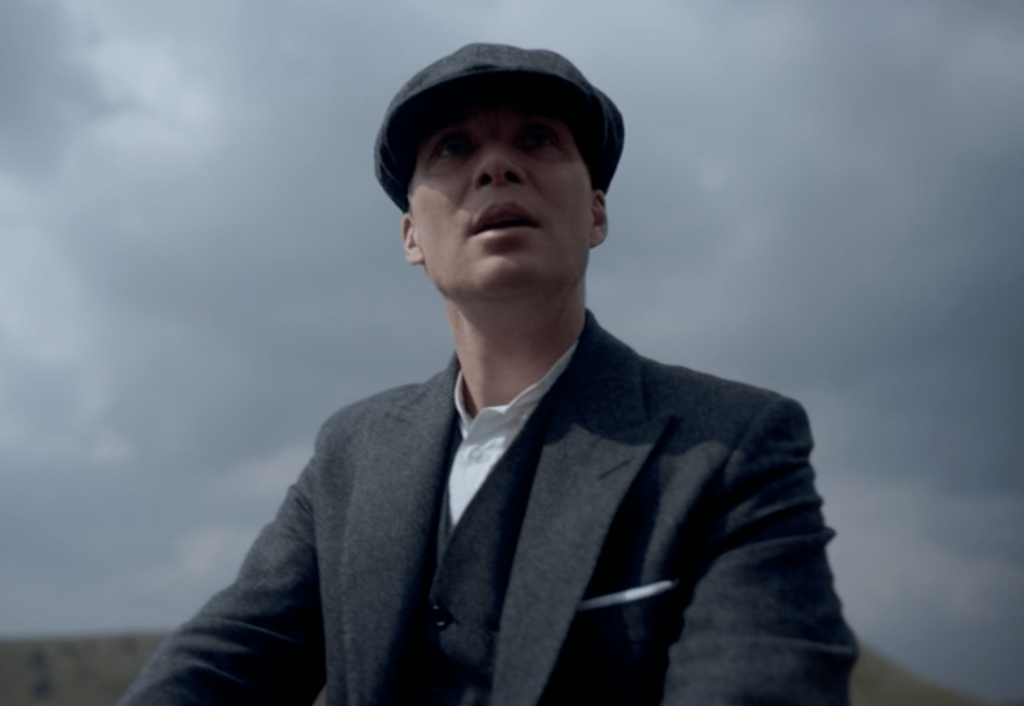 Tommy pays Michael a visit in jail and informs him that he will remain there until Jack Nelson finishes doing business in London. Tommy brings letters and documents to back up his claim. Michael is furious at this new information.
Tommy returns to his house and has Ruby seen by the physicians again. Tommy, Lizzie says, needs to take a break from the mob life and spend time with his family.
Tommy says he's wrapping up his final plans and then he's done. He meets up with IRA member Laura McKee and informs her that Jack Nelson would soon be in the UK and seems to be a fascist sympathizer who will likely back their cause.
He plans to bring Jack and Mosely together with her to make a difference in the world. As part of his master plan to leave for good, he proposes the same concept to Mosley and his mistress, Lady Diana Mitford.
Meanwhile, Ruby falls ill once more, compelling Tommy to track down his Esme out of a deep-seated belief that his daughter is under a gypsy curse.
After learning from the physicians that Ruby has consumption, Tommy leaves to find Esme while Lizzie cares for her kid at home. While Tommy is away, Ada runs the show and makes an effort to restore order to the company.
While Arthur is still having trouble, a sobering talk with a guy while on the job is exactly what he needed to get a dose of reality.
Ruby has already passed away when Tommy returns to the hospital with a lead on the curse from Esme, and Lizzie is inconsolable because Ruby's father wasn't there to comfort her.
Tommy burys his daughter and then tracks down and murders the gypsy he believes was behind the curse. After that, he gets down to the business of developing his master plan and invites Jack Nelson, Laura McKee, Oswald Mosley, and Diana Mitford over to his house to plot their next moves in concert.
Thomas, meantime, hopes to grow his firm in Boston and provide for his family as they work to realize the fascist goal in Europe.
Tommy's daughter writes him an urgent letter, prompting him to see him the following day. The doctor informs him that the tuberculoma he contracted from caring for his sick daughter has spread to him and that he has less than a year to live.
In an attempt to straighten things up, Tommy adopts his illegitimate kid Duke and enlists Linda's aid in getting his brother Arthur sober.
Billy is Jack Nelson's source within the Shelby family, and he has a meeting. He orders him to provide them with details that will allow them to finally eliminate the Shelbys.
Tommy has been buying up plots of land across England in preparation for his ambitious plan to construct affordable housing for the working class. After eliminating Jack Nelson, he makes a deal with Alfie in exchange for regaining power in Boston.
To get his money for the opium he delivered to Boston, Tommy packs his bags and prepares to travel to Canada. When Lizzie finds out he slept with Diana, she is not pleased. Michael gets released from jail to exact his revenge by murdering Thomas Shelby.
Read More: Hunting Souls Ending Explained: Know More About the Movie!
Who Dies in The Peaky Blinders Finale?
As has been established throughout Peaky Blinders, not everyone will make it to the end of the series. Michael Shelby (Finn Cole) is the last member of the family left when the 81-minute episode ends.
After spending the season in a Boston prison for the murder of his aunt Polly, he is released and immediately plots retribution by placing a bomb in Tommy's automobile. But Tommy is one step ahead of them, putting the bomb in a separate car and then killing Michael once his deception is revealed by the bomb's explosion.
Naturally, the season's most shocking fatality occurred early on, and it was inspired by real-world tragedy. In the wake of the tragic loss of Helen McCrory, who played Polly, the show Peaky Blinders had to undergo significant changes.
"When we found out that she was ill, especially during COVID, Steve [Knight, the creator of Peaky Blinders] had to take a way to make the plot make sense," Peaky executive producer Caryn Mandabach tells Tudum. That is indeed what transpired. He changed his strategy. The script was written, and production was about to begin.
In the episode, Arthur Shelby (Paul Anderson), the eldest of the Shelby brothers, drags Laura "Captain Swing" McKee (Charlene McKenna), the real murderer of Aunt Polly, into a gunfight with mustard gas, and then kills her (making sure she knows it's for Polly).
Billy Grade (Emmett J. Scanlan) also meets his end for his treacherous actions. Finn (Harry Kirton), the younger brother, is shunned for his treachery but is finally saved his life.
Also Read: Vanilla Sky Ending Explained: Get More Information About the Movie!
What Happened to Tommy Shelby and His Health Condition?
A month later, we find Tommy in an unknown area, inside a caravan he has stocked with pictures of his family and other mementos. When Ruby suddenly materializes in front of him, he is prepared to pull the trigger on his loaded gun.
You have to keep on living, she insists. Even though many people have said over and over that he is already dead, Ruby assures Tommy that he is not sick, despite what he believes, and a newspaper clipping found among the ashes of the fire verifies this.
The tuberculosis diagnosis was completely made up.As it turns out, Dr. Holford (Aneurin Barnard), the man who told him his fake fate, is a Nazi who hangs out with Sir Oswald Mosley and Diana Mitford.
Tommy discovers this when he sees a newspaper cut about Mosley and Mitford's wedding in Germany, which also features a photo of Holford.
Also Read: The Birds Ending Explained: Know More About It!
As Tommy meets him, they have a brief conversation that leaves us expecting Holford to die. Unfortunately, it never materializes.
It seems that patriarch Shelby has undergone a transformation.
At the end of the episode, Holford gives orders to one of Tommy's servants to torch the caravan, marking the beginning of a new era in Tommy's life as we transition into the feature film proper.
As per the directives of the Peaky F**king Blinders, Tommy shall continue to exist.