Takeoff, a member of the rap group Migos, was shot and killed early on November 1 outside a bowling alley in Houston. He had turned 28. He's said to have died at J. Prince Jr.'s party. Let's find out who J. Prince Jr. is and if he has anything to do with the murder of TakeOff.
How Did The TakeOff Murder Happen?
The report says that TakeOff went to J Prince Jr.'s birthday party at a bowling alley in Houston, Texas, on Tuesday. Around 02:30 local time, the shooting happened on a balcony outside the 810 Billiards and Bowling Alley (07:30 GMT).
The police got to the scene right after the shot was fired and saw TakeOff on the ground with a gunshot wound to his neck. When they checked on him, they saw that he was dead.
The police say that there were between 40 and 50 people at the private party. Even though the nearby security officers heard the gunfire, they couldn't figure out who was shooting.
Officers said that when they got there, they saw a large group of people and a man in his 20s with head or neck injuries. He was found to be dead at the scene.
Several news sources and media outlets said that Takeoff was the victim. But the police told the press that they would not officially confirm an identity until the family of the victim was told. The police haven't said anything about the suspect yet.
Takeoff and Quavo are still working together. Last month, they put out an album called Only Built For Infinity Links, which reached number seven on the US charts. Before Takeoff died, the two had just released a Halloween-themed music video for their song "Messy."
Outside the Houston bowling alley, Quavo was face-to-face with a group of men. Takeoff and others helped him while he fought for more than 30 seconds before the gunfire started.
Around 2:30 AM, TMZ Hip Hop got this video of the fight. In it, you can see and hear Quavo yelling at someone, while Takeoff stands just behind him. During a conversation about basketball, someone, likely Quavo, says, "I don't get down like that!"
A few seconds later, someone fires a single shot. As people start to run away, a lot of shots are fired into the crowd. More than ten shots can be heard, and at least two of them sound like they came from different guns.
People ran in all different directions to get away from the gunfire, which caused chaos. As we've already said, Takeoff was shot close to the head, and even though Quavo and a bystander tried to save him, he was pronounced dead at the scene.
During a news conference on Tuesday, the Houston Police Department said that a 23-year-old man and a 24-year-old woman were also hit and taken to the hospital for treatment. Police want information from the witnesses, most of whom, they say, have already left the scene of the crime.
Who is J Prince Jr?
Mob Ties was started by J Prince Jr., who is also the company's CEO. James Prince, his father, is famous and started the record label Rap-A-Lot Records. His brother Jas Prince is a businessman and the CEO of a record label. His other brother, Jay Prince, works at Prince Boxing.
J Prince Jr. also owns a restaurant in Houston's Midtown area. On his Instagram page, it says that he manages the rapper Fitnesse2tymes. In an interview with Dazed Digital, Prince Jr. talked about his neighborhood and said,
"One thing my father always told me was, 'Never forget where you came from.' There's nothing better than being able to go back to your hometown and give people motivation and inspiration, as well as be able to have an effect on the people who live there.
Is J Prince Jr. Linked With Takeoff's Murder?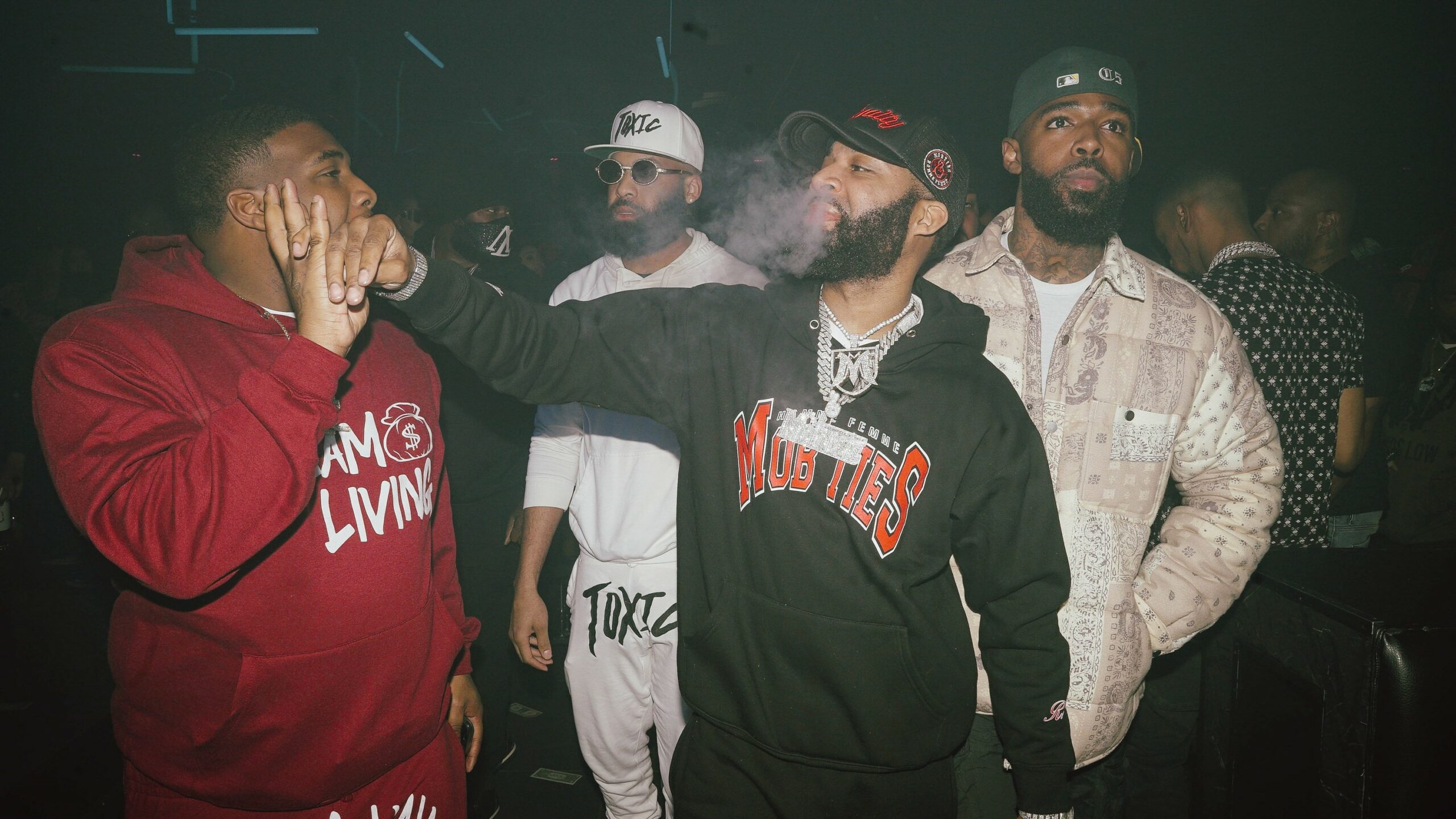 After Takeoff died in Houston, Texas, fans of the rapper criticized Mob Ties CEO J Prince Jr. Takeoff and Quavo were playing dice when this happened. This led to a fight, and in the chaos that followed, Takeoff was shot.
Fans, however, thought that J Prince walked past Takeoff's dead body after seeing the videos of the incident going viral. Takeoff's fans criticized him for leaving while Quavo was asking for help.
J Prince Jr got some explaining to do. These "Mob Ties" dudes been extorting these rappers for too long. Everybody in Houston know what up . pic.twitter.com/MWN0lSHOah

— ❤Follow your dreams❤ (@GoldenMind93) November 1, 2022
J Prince Jr. was seen at a Halloween party in Houston with Takeoff and Quavo. Quavo also posted a video to his Instagram Story in which he was seen in a convertible car with Prince Jr. and two other people. Prince Jr. also posted a few screenshots on Instagram and said that Quavo, No Cap, and Shakur Stevenson were going to a bowling party.
The Fans of Takeoff Slam J Prince Jr. on Twitter
The public did not like the fact that Prince Jr. walked past Takeoff's dead body, and they said so on Twitter:
J prince jr got a bad case of wrong place wrong time 🤔 or do he… pic.twitter.com/WUCFJWkwUR

— Legally Blind (@imSLEDGEhammer) November 1, 2022
That video of J Prince Jr. coldly walking past Takeoff & exiting the venue is haunting. Everyone in Houston has looked the other way to their "organization" for damn near 30 years. People, not those in the industry, are finally speaking out about how grimey them dudes are

— Drake Moseley (@DrakeMoseley1) November 1, 2022
Takeoff is going to be remembered as a Legend, J prince jr is going to be Remembered as a SNAKE

— Kay (@kayso_1) November 2, 2022
https://twitter.com/WhereIsDash/status/1587467016738426880?s=20&t=uNoFc1mr2V8VIdUDhfIHDA
After the shooting, Prince Jr. posted a message on his Instagram Story that said,
"I don't like to hear about things like this happening anywhere, especially in my city and to my family. When a call about this woke me up, I couldn't believe it. I'm with you, @quavohuncho, your brother. Prayers for everyone who is grieving. RIP @yrntakeoff."
After Takeoff was shot, police arrived at the scene at 2:30 am and pronounced him dead. Two more people were hurt, and private vehicles took them to the hospital. Who the other two people are is still a mystery.
A video of Quavo talking to a 911 operator also went viral.
"What needs to be done?"
The woman on the other side told Takeoff that she was a nurse and that she wanted to help. In a video that TMZ got, dispatchers talked about what happened and said that five shots were fired.
Takeoff became known because he was in the group Migos with Offset and Quavo. Their first mixtape, Juug Season, came out in August 2011. In 2013, their single Versace got them a lot of attention. In July 2015, they put out their first album, Yung Rich Nation. Since then, they have put out more albums, such as Culture, Culture II, and Culture III.
In another interview, he said that on his birthday, he usually invites famous rappers like Chris Brown and Drake.