Maggie Friedman created the American drama streaming television series Firefly Lane for Netflix. The series is based on Kristin Hannah's novel of the same name.
The series premiered on February 3, 2021, and follows the lives of two teenage girls from the 1970s to their adulthood in the early 2000s. The series was renewed for a second season in May 2021. 
READ MORE:-'Trial by Fire' Series on Uphaar Cinema Fire Gets Netflix Release Date!
It was announced in October 2022 that the second season will be its final season and will consist of 16 episodes split into two parts. The first installment of the second season was released on December 2, 2022, and the second installment is scheduled for June 8, 2023. 
Firefly Lane Season 2, Part 1 Ending Explained
Why Did Kate and Tully Fall Out?
First, we'll travel back to Thanksgiving 2004, when Kate discovers her father dead on the sofa. After their fight, Kate forbids Tully from attending the funeral, though viewers were left in the dark as to what happened.
However, in season two episode seven, we finally learn the reason for the argument: Tully had been babysitting Kate's teenage daughter Marah, who was supposed to be grounded.
Tully ignored Kate's instructions and let Marah go out with Ashley, who ended up taking her to a frat party. Marah calls Tully for help after a boy she kissed goes too far, prompting Tully to drive her home despite having consumed a few glasses of wine.
On the way home, another car collides with Tully's, sending her and Marah to the hospital, fortunately with minor injuries. Although the crash was not Tully's fault, Kate is upset that Tully let Marah go out and that she drove after drinking alcohol, resulting in the pair's big fight.
READ MORE:-Queer Eye Germany Cancelled: Check Out Where Can You Watch This Series?
How Do Things End Up Between Kate and Tully?
The show then jumps to 2005, as Kate and Tully celebrate their 'one year apart,' with Johnny and Kate on the verge of remarrying.
Kate and Tully finally see each other after a year of not being friends, and both appear to miss the other. Johnny finally proposes to Kate at Christmas, asking her to remarry. Kate says yes and realizes how much she misses her friend, Tully, as she eagerly shares the news.
The show then concludes with one of the most shocking plot twists in season two thus far: Kate's breast cancer diagnosis. Kate is diagnosed with stage 3 breast cancer after checking her breasts and discovering a rash. Treatment must begin immediately.
Kate returns to Tully's apartment after receiving life-changing news. Tully, on the other hand, has just left for an Antarctica trip to film a documentary, so the two are going to miss each other.
The S2 part one finale concludes with Kate crying outside Tully's door, leaving us with yet another cliffhanger. Let's hope these two can finally reconcile in the second S2 installment.
'Firefly Lane' Creator and Stars Break Down That Cliffhanger Season 2 Part 1 Ending
"Firefly Lane" Season 2 Part 1 marks the beginning of the end of the Netflix series adaptation of Kristin Hannah's best-selling 2008 novel, ending on a cliffhanger before we see how the story concludes in Part 2 sometime in 2023. And for creator Maggie Friedman, this was the ideal way to wrap up this adaptation.
"Part of it was that we were able to make it all at once and write it all at once, rather than having that lag in between seasons, which can be quite a long time," she said of the decision to split Season 2 into two halves. "I knew where I wanted the story to end and what I felt was like [was] a satisfying conclusion to the series.
READ MORE:-Neil Gaiman Reveals Sandman Season 2 of the Netflix Series Will Introduce Delirium
It just felt more natural to do it all at once rather than making a Season 2 and then waiting however long. So, I believe that this way, we will be able to tell the entire story, and the actors will be able to participate throughout. It was a good way to go about it."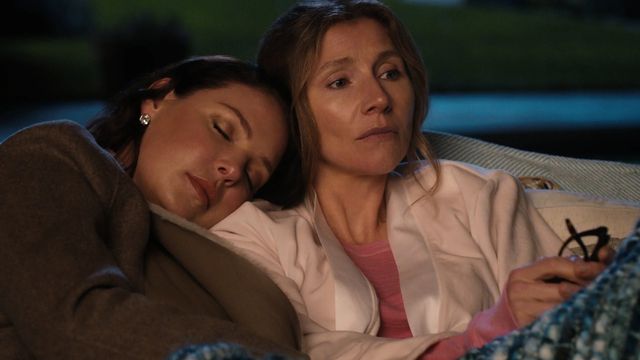 Nonetheless, "Firefly Lane" Season 2 Part 1 concludes with a massive cliffhanger.