In Yellowstone, Jamie's family life is hard to understand. Things get even more complicated when he finds out that Garrett Randall is his real father and that he was adopted. Being a member of the Dutton family means that Jamie is always in dangerous situations. His job as a lawyer keeps him away from the ranch most of the time, but that doesn't mean he is completely safe.
Does Jamie Die in Yellowstone?
Jamie Dutton is still living in Yellowstone and doing well. Yellowstone Season 5's midseason finale is out, and the rest of the season won't come out until this summer. We can't say for sure if Jamie Dutton will still be alive at the end of the season because of this.
We do know that he is still alive and well, but the war between him and his adoptive family, the Duttons, is getting close to a breaking point. It's only a matter of time before everything goes crazy. Jamie asked for his adoptive father, John Dutton III (Kevin Costner), who is the Governor of Montana, to be removed from office.
And he knows a lot of bad things about John that could land him in jail for the rest of his life. On the other hand, Jamie's adoptive sister Beth, who is also his biggest rival, has a lot of dirt on him that she isn't afraid to use.
READ ALSO:–Does Peeta Die in The Hunger Games? Does He Marry Katniss?
Who is Jamie Dutton?
Attorney Jamie Dutton is the adopted son of John Dutton, a major cattle ranch owner, and his wife Evelyn. Wes Bentley plays him for the most part, but in a few flashback moments, Dalton Baker plays a younger version of him. James Michael Randall, Garrett and Phyllis Randall's biological son, was born in Bozeman, Montana.
Jamie's mother was murdered by his father when he was three months old. Jamie moved in with Evelyn Dutton and her family, a ranching couple, after his adoption. Jamie is not named after his Dutton ancestry because he was given his birth name prior to adoption.
Why Does Beth Tell Jamie She Will Kill Him?
After suspecting Jamie of being behind the Dutton family attacks, Beth Dutton threatens to murder him. Beth threatens to kill him if she discovers he was involved. Beth meets with Jamie and threatens to shoot him, but ultimately offers him three alternatives to death.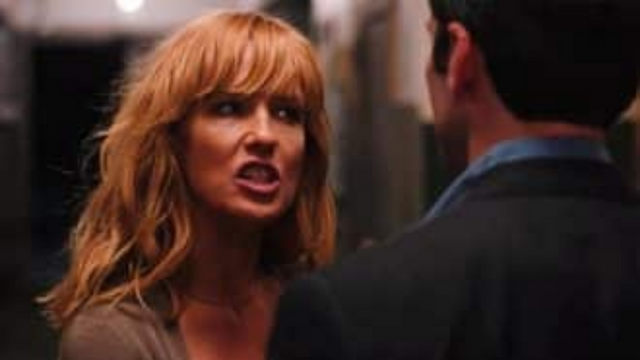 She gives him three options: she will denounce him and Garrett to the police, she would inform Rip that Garrett tried to have her killed, or Jamie will kill Garrett himself. Jamie opts for the latter.
READ MORE:–Does Carol Die in the Walking Dead? Series Finale Explained
In Yellowstone, Who Plays Jamie?
Wes Bentley
Wes Bentley has spoken out about how difficult it is for him to play his character in "Yellowstone."Since the show's premiere on the Paramount Network in 2018, the actor has played Jamie Dutton. Wesley Cook Bentley is an actor from the United States.
He is most known for his appearances in American Beauty (1999), for which he received a BAFTA nomination for Best Supporting Actor, Seneca Crane in The Hunger Games (2012), Doyle in Interstellar (2014), Erik in Mission: Impossible – Fallout, and Jamie Dutton in Yellowstone.
He was one of four subjects of the documentary My Big Break (2009), which chronicled his rise to popularity after American Beauty and subsequent difficulties with substance misuse.
In order to relaunch his career, he appeared in the off-Broadway production of David Ives' Venus in Fur in 2010. Other films in which he has appeared include The Four Feathers (2002), Ghost Rider (2007), and Pete's Dragon (2007).
READ MUST:–Does Ruth Die in Ozark? Major Shocking Scene Explained Inside
Is Wes Bentley Going to Leave Yellowstone?
Jamie Dutton's actor, Wes Bentley, is not leaving Yellowstone. He will be back for season five. Even though a sixth season hasn't been confirmed, it's likely to get one because of how popular it is. As long as Jamie lives through season five, Bentley will be back to play the same role.