If you could stop worrying about having the right balance between work and life and forget everything about your job as soon as your shift is over, would you?
This is the moral and emotional dilemma at the heart of Severance, an amazing series by Ben Stiller that debuted on Apple TV+ earlier this year. It combines the best of Black Mirror's dystopian-thriller edge with heart-wrenching drama.
After the finale, which ended on a huge cliffhanger, viewers can't wait for the next season. It's good news that it's coming back, so here's what we know so far.
Will There Be a Second Season of Severance?
Apple TV+ officially announced the renewal of the show on April 6, 2022. Filming for the new episodes began in New York City on October 3, 2022, and is said to end on May 12, 2023. New Jersey will also be used to film the second season. Since the show is still being made, it's way too early for fans to start making guesses about when it might come out.
When Will Severance Season 2 Be Released?
At the time of writing, there is no official date for Season 2 of Severance. However, we can expect it to come out sometime in 2023 or early 2024.
READ ALSO:–Is Walker Confirmed for Season 4? The CW Made an Important Announcement
What Can We Expect From Season 2 of Severance?
The basic idea of the show will stay the same. Mark Scout will lead a team at Lumon Industries, where employees have had a procedure called "severance" that separates their work and personal memories.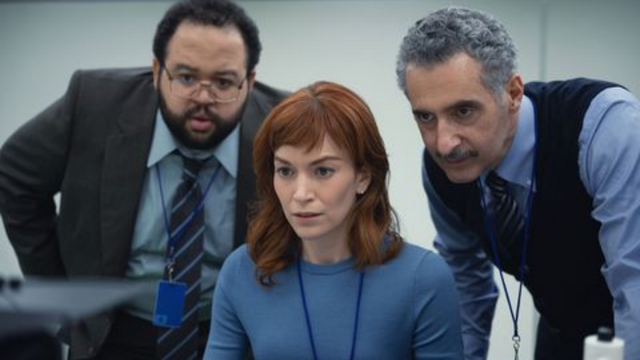 This risky experiment in "work-life balance" is put to the test when Mark finds himself in the middle of a mystery that will force him to face the truth about his job… and about himself.
The season is also expected to pick up where the last episode of the first season, "The We Are," left off, in which the team learns some troubling things. Also, at the Severance Comic-Con panel, creator Dan Erickson didn't say much. All he said was that Season 2 would be about "building out the world a little bit more and seeing what this change to reality would mean."
Who is Coming Back for Season 2, and Are There Any New Characters?
Because Season 1 ended on a cliffhanger, most, if not all, of the cast of Severance will be back for Season 2, including:
Adam Scott as Mark Scout
Zach Cherry as Dylan George
Britt Lower as Helly R/Helly Eagan
John Turturro as Irving Bailiff
Patricia Arquette as Harmony Cobel
Tramell Tillman as Seth Milchick
Dichen Lachman as Ms. Casey/Gemma
Christopher Walken as Burt Goodman
Jen Tullock as Devon Hale, Mark's sister
Michael Chernus as Ricken Hale, Devon's husband
Michael Siberry as Jame Eagan, the CEO of Lumon Industries
How Many Episodes Will There Be in Severance Season 2?
Although the precise number of episodes for Severance Season 2 has yet to be released, we cannot guess the total number of episodes for the upcoming season because the first season only had 9 episodes with runtimes ranging from 40 to 57 minutes.
READ ALSO:–Ratched Season 2 Release Date: Is the Netflix Show Still Returning?
As a result, the precise amount for the upcoming season cannot be forecast because the number of episodes may change depending on the plot that the show wishes to express to the audience, which has been put into a screenplay to look for and see the unexplored dynamics.
Is There a Trailer for Severance Season 2?
At the time this was written, there was no trailer for Season 2. Erickson recently told Deadline that writing for the second season has just started, so it's unlikely that we'll see a trailer for a while. However, we'll let you know when it comes out. Until then, you can check the trailer for Season 1 below:
Conclusion
What's up, guys? We hope you find this information interesting. If you liked the section about Severance Season 2. Please spread the word about this post to your friends and on all of your social media platforms. Visit our website Crossover99 for more articles like this.
Sharing this post will encourage us to create more interesting material for you. And, if you have any questions or comments on the essay, please leave them in the comments section. Then please share your thoughts in the comments area below. We appreciate your feedback and will provide you with a thorough response. Thanks