Wolf Pack is a Paramount Plus original supernatural teen drama based on Edo van Belkom's book of the same name. The story follows two teenagers who have unusual new talents as a result of a wildfire that ravaged the surrounding countryside and awakened something old and strong.
This isn't the first time something like this has happened in the neighborhood, and we'll soon discover that Everett and Blake aren't the only ones who have been preyed upon by the wolves.
Here, we'll tell you almost everything you need to know about when Wolf Pack Episode 5 will come out. You will also find all the other information about the series, such as where to watch it, a list of episodes, information about the actors, and a lot more. So just keep reading until the end.
When Will Wolf Pack Episode 5 Be Released?
Wolf Pack Season 1 Episode 5 will premiere on Thursday, February 23. The show maintains a weekly schedule, with new episodes airing at the same time each week. The title of the fifth episode is currently unclear, but we will update this site as soon as we learn more.
Wolf Pack Episode 4: Recap
Kristen is questioning Austin at the station, attempting to get him to tell about what he witnessed at the fire. Austin's mother appears in the background, pleading with him to confess what he witnessed that day.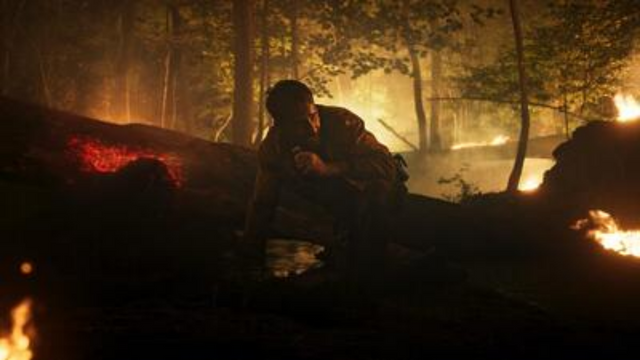 Everyone else's senses are thrown off by Everett's worry. One thing leads to another, and Harlan shoves him against the wall, but in a bizarre chain of events, Harlan's fangs emerge, terrifying everyone.
READ ALSO:–Vera Season 13 Release Date: What Will Happen Next? Click Here
Blake goes to work even though her father urges her not to because she is afraid of being fired. However, she had to bring her younger brother Danny, which caused a slew of problems. Austin hands over the painting of the wolf that Luna drew for him to the officer, who hands it over to Kristen.
Kristen walks over to Officer Miller's car and observes a large amount of blood on the tree outside. The episode concluded with the wolf carrying Officer Miller to the top of this skyscraper and dumping his body onto a pile of other bodies.
Wolf Pack Episode 5: Spoilers
Kristen's thinking begins to shift in the direction of the possibility that a wolf is to blame for all of this mayhem. Garrett makes an effort to prevent Kristen from following the children after them. The children gradually come to realize that they cannot function without one another and decide to cease arguing with one another.
Who is in the Cast of Wolf Pack?
Chloe Rose Robertson as Luna Briggs
Bella Shepard as Blake Navarro
Armani Jackson as Everett Lang
Tyler Lawrence Gray as Harlan Briggs
Rodrigo Santoro as Garrett Briggs
Sarah Michelle Gellar as Kristin Ramsey
Bailey Stender as Phoebe
Chase Liefeld
Hollie Bahar as Ranger Prisha
Rainer Dawn
Lanny Joon as Officer Jason Jang
Rio Mangini as Austin
Stella Smith as Tia
Zack Nelson
James Martinez as Roberto Navarro
Amy Pietz as Kendra Lang
Where to Watch Wolf Pack?
Wolf Pack is available on Paramount+. It's a new show and one of the most anticipated shows in January. The program The most affordable membership for Paramount+ is $4.99 per month, and subscription choices are available outside of the United States as well. The premium plan without advertisements is $9.99 per month.
READ MORE:–The Oval Season 4: Mark Your Calendars for This Date | The Show is Almost Here!
How Many Episodes Will There Be in Wolf Pack?
The Wolf Pack's first season consists of eight episodes. Episode one was released exclusively on Paramount+ on Thursday, January 26, 2023. Following that, new episodes of Wolf Pack will air weekly on Thursdays.
Conclusion
What's up, guys? We hope you find this information interesting. If you liked the section about Wolf Pack Episode 5. Please spread the word about this post to your friends and on all of your social media platforms. Visit our website Crossover99 for more articles like this.
Sharing this post will encourage us to create more interesting material for you. And, if you have any questions or comments on the essay, please leave them in the comments section. Then please share your thoughts in the comments area below. We appreciate your feedback and will provide you with a thorough response. Thanks