In the first season of Carnival Row, Cara Delevingne played the female lead. Will Vignette Stonemoss, who plays her role, return for Season 2 of Carnival Row?
There is no denying that we are eager for more Vignettes in Season 2 of Carnival Row. She established herself as somebody worth following during the first season.
It was a mistake to convince others to accompany her to The Burgue, but no one could have predicted how most humans would respond.
In this article, we will discuss "Who is Vignette in Carnival Row Season 2?" To get all the details, read this article. Also, if you found this essay helpful, kindly share your thoughts. Your opinions are very valuable to us.
Who is Vignette?
A female fairy named Vignette Stonemoss is one of Carnival Row's primary characters. Vignette had the best childhood a fairy could hope for. She had a generally perfect childhood growing up on a farm with her family.
After completing secondary school, she went to Tirnanoc University, where she made lasting friends with Tourmaline. Through Tourmaline's poems, they became friends, and Vignette inspired Tourmaline to develop her talent further.
Midway through her education, Vignette learned that The Pact was invading her country. She went home to aid her family but was met with a burning house and a dead family when she arrived.
She turned into a smuggler after deciding there was nothing else she could do but try to save as many faeries as she could by negotiating their safe passage out of war-torn Tirnanoc.
Who Plays the Role of Vignette in Carnival Row Season 2?
Cara Delevingne is the English actress who portrays the role of Vignette. Model and actress Cara Jocelyn Delevingne are from England. After graduating from college in 2009, she signed up with Storm Management.
In 2012 and 2014, Delevingne was named Model of the Year at the British Fashion Awards. With a small part in Joe Wright's 2012 film adaption of Anna Karenina, Delevingne made her acting debut.
Her most prominent performances include Laureline in Luc Besson's Valerian and the City of a Thousand Planets and Margo Roth Spiegelman in the romantic thriller Paper Towns (2015). Do you want to know Who is Leonora in Carnival Row Season 2? You can read on our website
What Happens to Vignette in Carnival Row Season 2?
Vignette makes an attempt to break out of jail by pretending that she has died. As soon as the guard at the cell block and Sergeant Dombey unlock the cell door, she launches an assault.
She strikes Dombey in the face with a kick and then makes a rush for the exit, but the guards catch her and beat her before putting her back in her cell.
Once a significant amount of time has passed, Sergeant Dombey unlocks Vignette's cell and tells her that someone has arranged for a coach to come and get her.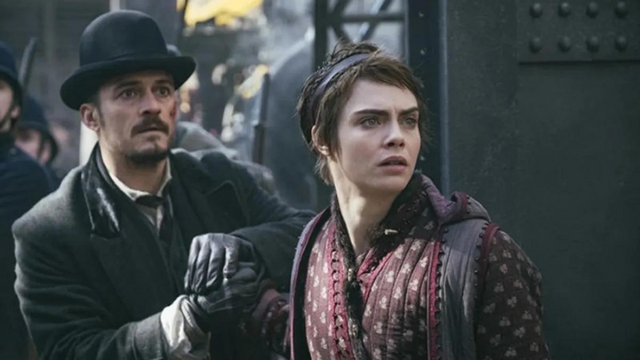 The next thing that happens is that Piety Breakspear takes Vignette into the sewers and straps her to a chair. She then demands that Vignette tell her where Philo is, or else she would have to remove her liver so that she can look for herself.
At this point, Vignette has come to the realization that Piety was the one who constructed the Darkasher. The detention camp is the destination for Vignette. Because Philo has the capacity to pass for a human, he is not allowed admission.
As they stand on opposing sides of the barbed wire barrier, Vignette assures Philo that she will discover a way to escape. Shortly behind them, Fleury is seen packing her belongings and making an attempt to flee.
Madame Moira makes an effort to stop her, but she is unsuccessful, and Fleury is killed when she is shot out of the sky. Philo's concern for Vignette is more than it has ever been, so he decides to expose himself to the guards.
To read more Entertainment related articles, Please visit our website Crossover99.com
Must Read: Carnival Row Season 2 Episode 3 Release Date: Know the Spoiler Here!